Here's what you should know about Kekma.ga, home to 1 man 1 jar, hemophobia, Nikki Catsouras Photographs Controversy, Bestgore 1444, and more disturbing contents on the internet.
All the disturbing content on the internet you could ever imagine have found their new home, and it's Kekma. ga. Here's everything we know.
What is Kekma.ga?
Kekma.ga, also simply known as Kekma or Kekma. ga (KEK MAGA), is a shock site founded on April 23rd, 2019. According to Know Your Meme, the website was founded by ObokTheSecond. Upon reaching the site, you will be greeted with a welcome and warning that says the website contains dark, adult humor.
Users are asked if to proceed to enter the site on their own risk, and if you clicked the "ENTER," (Just don't do it), you will be taken to the homepage, filled with GIFs and Videos that are extremely disturbing and since have been labeled "NSFL."
What is NSFL and Why Kekma.ga is Labeled So?
NSFL is an acronym for "Not Suitable For Life," and it perfectly suits Kekma.ga. The website is filled with flashing backgrounds based on photographs, GIFs, and videos that are highly disturbing, gut-wrenching, and in short horrifying that can leave you scarred for life.
If you are someone with a faint heart, this website is definitely not for you, some of the top clips of the website include a dog hung up and being skinned, and also features a high pitched ear rape of the world's loudest orgasm video.
Kekma.ga Plays with Fear of People, It Features Hemophobia, 1 Man 1 Jar, Nikki Catsouras Photographs, Bestgore's 1444
Previously, Kekma.ga had completely different contents, mostly doctored images and videos such as man conjugating with a half bottom of a female body, and such. But recently, after March 13, 2020, the website using real images and videos.
It now plays with your homophobia, a fear of seeing blood. As Healthline describes it, Hemophobia is, "extreme fear of seeing blood, or getting tests or shots where blood may be involved. This phobia can have a serious impact on your life, especially if you skip important doctor appointments as a result."
The website features a man squatting in a pool filled with blood, while he shoves industrial screw inside his rear end. We know you are getting the image already, but it's far better than to actually watch the video itself.
The website also features 1 man 1 jar video, something similar to the previously described one, in this, a man tries to insert a jar up his an*s. There's also Nikki Catsouraus Photographs, controversial images of Nicole (Nikki) Catsouras, who died at at age of 18 in 2006 in a car crash.
Nikki died losing control of her father's Porsche 911 Carerra, following the crash, Nikki's body was badly disfigured, the images made it to the internet, leading Catsouras' family to take legal action due to the distress caused by photographs. And they are back again in Kekma.ga.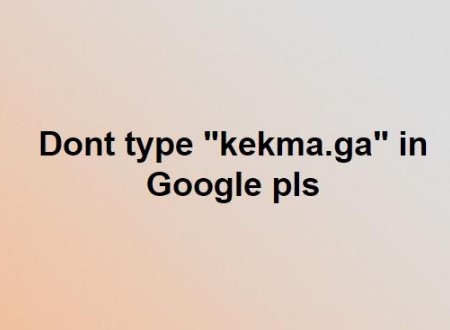 And comes the Bestgore's 1444 video; while the clip is disturbing but it is also believed to be cursed one. According to the Gent Side, the 1444 video is said to curse you, the 17 seconds clip features a man named 'Gleb Korablev' sitting on a sofa in front of a painting. He points a rifle at his head, the man makes a reference to Russian 'Suicide meme' and pulls the trigger.
You can see everything that you expect when a man shoots himself at his head, we know you are getting the images, but bear with us, some important information coming up.
If you watched the video, you are cursed, to break the curse, here's what you should do to break the curse. According to a Reddit user, Kurosagi8, "They say that basically it is a kind of video taken from the Deep Web, the theory is that this man planned it beforehand and cursed it."
The Kurosagi8 added, "Then, anyone who sees him must say the date of his suicide or they will be terribly unlucky. It can be some kind of cult joke ... But it seems strange to me that there is no protection for children at the time he had been on the platform."
It's all scary, and all the contents of Kekma.ga are labeled 'NSFL' (Not Suitable For Life) so, we suggest you not to risk your good sleep or peace of mind just out of curiosity. Some people are affected for life, so it's better not to go on the website, ever.
How Did It All Start?
The first time Kekma.ga links started to spread on social media was on July 15, 2019. Previously the videos and photos of the website making their rounds on YouTube, followed by Discord. Then creator, ObokTheSecond's, friend used it in a meme.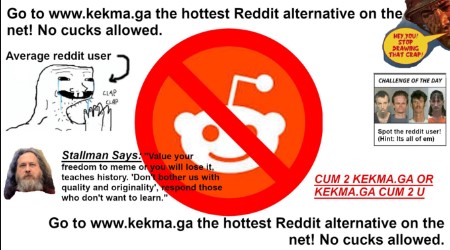 It was on October 2019, the friend of ObokTheSecond mentioned the website's name as the bait-and-switch tag for a popular Discord bot NotSoBot. then it started to circulate on Reddit, starting in early July 2020, the number of posts and comments baiting users into entering kekma.ga saw a significant increase.
For more information on interesting topics, stay tuned to Celebsfortune.