Garrett Clark made his name and earned his fortune as a YouTube golfer. Known as a overall good guy, fans have for uears clamored for details on Garrett's girlfriend. And after years of hide and seek it appears Corinna Kopf is the lucky lady in 2023.
Garrett Clark, the renowned golfer and founder of the multimillion-dollar golf-centric brand "Goodgood golf," has recently made headlines not only for his accomplishments in the golfing world but also for his romantic involvement with social media personality Corinna Kopf. This article delves into the details of Garrett Clark's relationship with Corinna Kopf, shedding light on their connection, the dynamics of their romance, and how it differs from his past associations.
Previously, we covered the relationship details of Kay Adams and Alexandra Breckenridge.
Garrett Clark Girlfriend Corinna Kopf: A Budding Romance
In recent months, social media has been buzzing with news about Garrett Clark's relationship with Corinna Kopf. The two have been spotted together frequently, with one fan even capturing a moment where they were seen sharing a kiss. As Corinna has been known for her previous associations with high-profile individuals, Garrett's presence in her life has sparked curiosity and intrigue among their followers.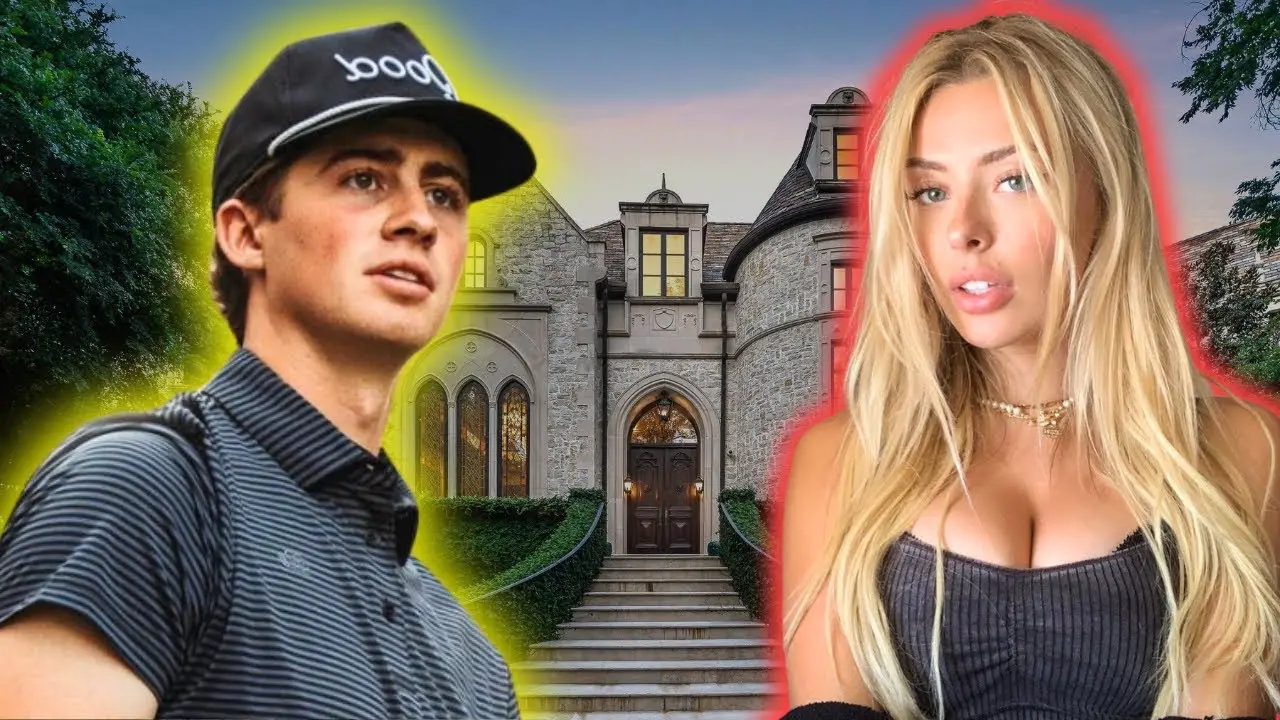 Garrett Clark's girlfriend Corrina Kopf is being talked about because the couple kissed.
Photo Credit: YouTube
Despite their varying backgrounds, Garrett Clark, the founder of "Goodgood golf," and Corinna Kopf, a popular social media personality, seem to have found common ground. Clark, known for his down-to-earth personality and passion for golf, brings a refreshing change to Corinna's dating history, which has often involved individuals from the entertainment and streaming industry.
Garrett Clark's Rise in the Golfing World: A Brief Overview
Before becoming known as Corinna Kopf's boyfriend, Garrett Clark had already carved a niche for himself in the golfing community. His journey began with the Instagram account "GMgolf," where he showcased his extraordinary golf trick shots. Over the years, he transitioned to YouTube, creating the highly successful channel "Goodgood golf." The channel, dedicated to golf-related content, has not only gained immense popularity but has also evolved into a multimillion-dollar enterprise.
Clark's story is a testament to his dedication and passion for the sport. Starting from humble beginnings, he transformed his love for golf into a thriving business, capturing the attention of golf enthusiasts worldwide. His success story serves as an inspiration for those looking to turn their passion into a prosperous venture.
A Look Back: Garrett Clark's Previous Relationships
Before Corinna Kopf entered the picture, Garrett Clark's personal life was relatively private. However, the user chitowncubs2016 sheds light on the fact that Clark's journey to success was not always in the limelight. From his early days on Instagram with "GMgolf" to the establishment of "Goodgood golf" and his multimillion-dollar company, Clark's focus seemed to be on his craft and enjoying the game with friends.
This contrasts with Corinna Kopf's past relationships, which often involved associations with rappers, streamers, and other high-profile individuals. The user Boggysix89 appreciates the shift, noting that it's refreshing to see Corinna with someone described as "normal" and expressing hopes that Garrett Clark brings a different dynamic to her life.
A Promising Chapter for Garrett Clark and Corinna Kopf
In conclusion, Garrett Clark's relationship with Corinna Kopf adds a new chapter to both their lives. As a successful golfer and entrepreneur, Clark brings a sense of normalcy and humility to Corinna's world, as described by those who have followed his journey. The contrast in their backgrounds and the positive reception from fans indicate that this might be a promising and different kind of relationship for both individuals.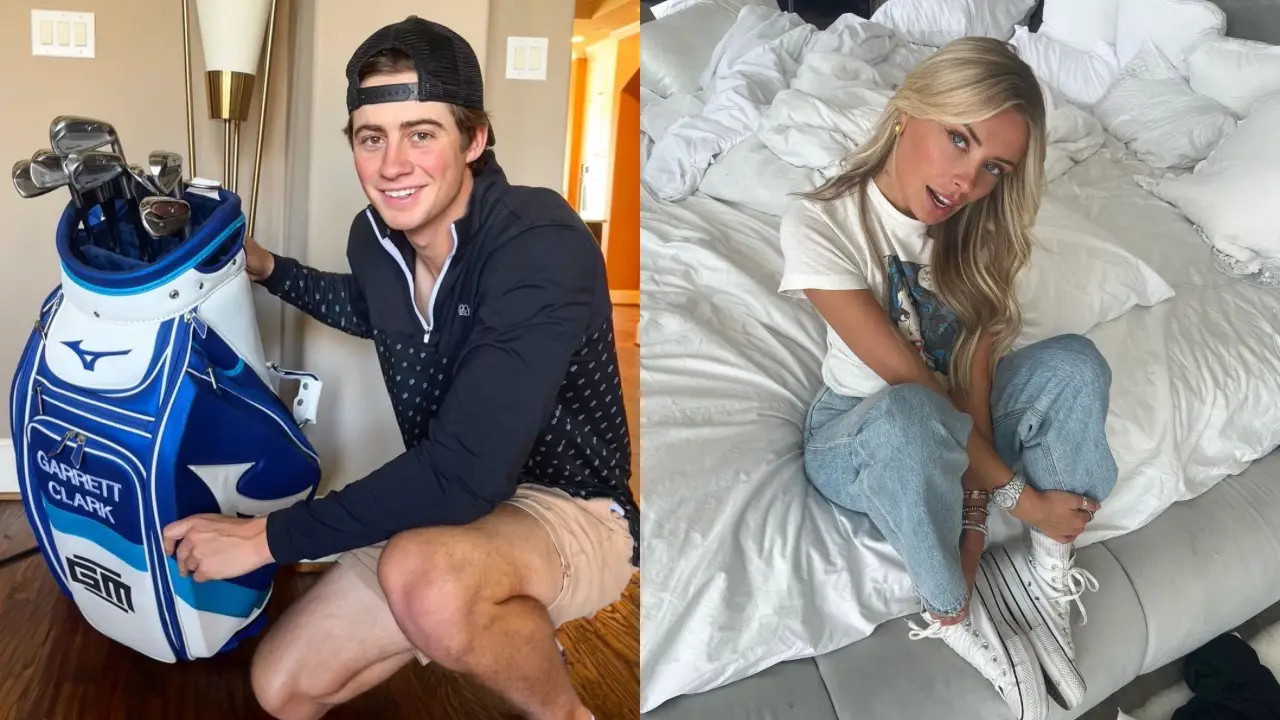 Garrett Clark's girlfriend is currently said to be Corinna Kopf, however the couple have not confirmed the rumors.
Photo Credit: Instagram
Garrett Clark, once primarily known for his golf prowess, is now sharing the spotlight with Corinna Kopf, and the couple seems to be navigating the complexities of fame and romance. As fans continue to speculate and cheer for this unexpected pairing, one thing is certain – Garrett Clark's journey, both on and off the golf course, continues to capture the attention of a diverse audience, making him not just a golf sensation but also a figure in the realm of celebrity relationships.