Join us on a candid exploration of Stephen Colbert's health journey, from benign positional vertigo to COVID-19 scares. Discover how this late-night comedy host maintains his humor and resilience in the face of sickness and life's challenges.
Stephen Colbert, the charismatic and witty host of The Late Show, has long been a staple in the world of late-night comedy. Known for his quick wit and humor, Colbert has made us laugh on countless occasions. However, behind the scenes, he's had his fair share of health struggles and challenges, leading everyone to question, "Is Stephen Colbert sick?"
In this article, we'll delve into the times when Stephen Colbert's health became a topic of discussion, from his battles with benign positional vertigo to his encounters with COVID-19, and the unwavering support he's received from his loved ones.
The Balancing Act: Stephen Colbert's Benign Positional Vertigo
Picture this: Stephen Colbert, known for his impeccable comedic timing, navigating the world like a stumbling Fudd or a tipsy Elvis Costello. Why, you ask? Well, it's because Colbert had an encounter with something called benign positional vertigo.
During an interview with Vanity Fair in November 2020, Colbert opened up about his experience with this disorienting condition, saying, "It's almost entertaining until I forget. And then I go to stand up, and then I just fall down. So, I'm coming to you right now from a very weird angle, slightly listing to port."
Photo Credit: Scott Kowalchyk, CBS
Benign positional vertigo is an inner ear issue that can make the world feel off-kilter when you change positions, like standing up or lying down. It's as if your own body is playing a practical joke on you, making you question which way is up.
While Colbert's description of the "sickness" adds a humorous touch to the story, benign positional vertigo is no laughing matter. It can cause dizziness, nausea, and a general feeling of unsteadiness. Fortunately, it's usually not a long-lasting condition and can often be treated effectively.
Colbert's COVID-19 Encounters: Battling the Virus with a Smile
The COVID-19 pandemic impacted people from all walks of life, and Stephen Colbert was no exception. The official social media accounts for "The Late Show with Stephen Colbert" announced on Monday, October 16, 2023, that the beloved host had tested positive for COVID-19. However, true to his resilient spirit and the age-old adage "the show must go on," Colbert continued to host his late-night show, albeit remotely from the comfort of his home.
It's not the first time the late-night comedian faced a COVID-19 scare. In April 2022, he had to cancel a taping of his show due to a bout of COVID-19. It's evident that Colbert's dedication to his craft and his commitment to entertaining his audience remained unwavering, even when his health was at stake.
He announced his COVID-19 diagnosis in a post on social media: "Yep! I tested positive for Covid, but basically I'm feeling fine- grateful to be vaxxed and boosted. Thank you for the well wishes. This just proves that I will do anything to avoid interviewing Jason Bateman." This positive attitude, despite the diagnosis, resonated with many who admired his candor and ability to find humor even in challenging times.
Find Out: Did Denzel Washington Ever Have a Stroke?
Just a month later, in May 2022, another COVID-19 scare had Colbert "experiencing symptoms consistent with a recurrence of COVID." In the interest of the safety of his staff, guests, and audience, he decided to isolate for a few additional days while he was sick. Despite the challenges of experiencing symptoms, he persisted in taking the necessary precautions.
A Well of Support: Colbert's Encounters with Compassion
While Colbert has navigated his health challenges with humor and resilience, he's had a wellspring of support from his fans, friends, and colleagues. During his bout with COVID-19, countless well-wishers sent him messages of support, expressing their relief that he was vaccinated and boosted. Many commended his openness about his diagnosis and the responsible steps he took to protect those around him.

Photo Credit: Scott Kowalchyk, CBS
Colbert's friends and fellow comedians also rallied around him, proving that laughter truly is the best medicine. The late-night wars were set aside as Jimmy Kimmel and Jimmy Fallon both canceled live shows in response to Colbert's positive COVID-19 test. The support from his peers during his sickness in the entertainment industry was a heartwarming display of camaraderie during challenging times.
In the face of a pandemic, Colbert's show transformed into an intimate, remote experience for viewers, connecting with them on a personal level. His daily meetings with his team of comedy writers became a form of therapy, allowing him to share personal reactions to current events before turning them into comedy. This provided an authentic and emotional connection with his audience.
Stephen Colbert's Wife Is His Rock During His Times of Sickness
Throughout his health struggles, Stephen Colbert has had an unwavering pillar of support in his wife, Evelyn McGee-Colbert. As described in the Vanity Fair interview, McGee had become a familiar presence on his show from home, sometimes appearing off-camera when filming from home and sharing a laugh or two at her husband's jokes. She plays an essential role in helping him during his challenges.
Colbert and McGee, both hailing from Charleston, have a special bond that transcends the glitz and glamour of the entertainment world. Their shared background and values form the foundation of their strong relationship. As Colbert once mentioned, they bonded over their "dual citizenship" – the experience of growing up in Charleston, venturing to big cities, and yet never losing their basic Charleston-ness.
Life in the Limelight: Juggling Fame and Health
The life of a late-night talk show host is undoubtedly glamorous, but it comes with its unique set of challenges, including health issues that arise under the relentless spotlight. Colbert, like many others in the entertainment industry, has learned to juggle fame and well-being.
Colbert's on-air persona, known for his political satire and poignant monologues, has the weight of the world on its shoulders. His journey from The Colbert Report to The Late Show meant shedding his conservative caricature and letting his true self shine through, a transition that wasn't without its share of struggles.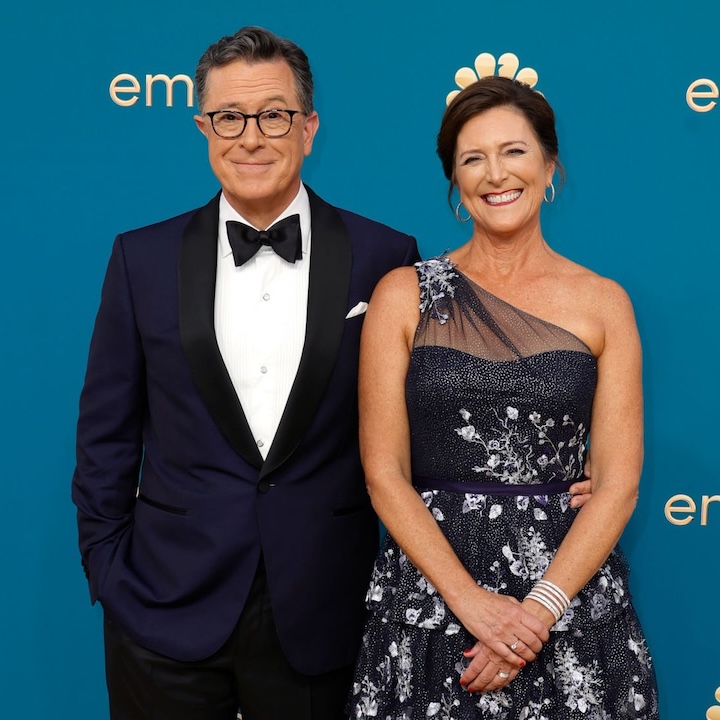 Photo Credit: Frazer Harrison, Getty Images
The comedy maestro's personal life has seen its fair share of tribulations, too. Having lost his father and two brothers in a plane crash in 1974, Colbert spent part of his childhood in solitude with a grieving mother. In those challenging times, he turned to science fiction, fantasy books, acting, and comedy as a means to cope with his inner darkness.
After This: Former Ice Hockey Player Clint Malarchuk's Neck Injury Left a Bad Scar in Him
In an interview with Joe Biden, Colbert delved into his own experiences with loss and opened up about the traumas he endured. "Joe matches the moment because the moment is about loss. But loss is not the same thing as defeat," Colbert reflected, pointing out the resilience he has honed over the years.
While Stephen Colbert's health has had its ups and downs, his enduring humor, resilience, and ability to find laughter in the face of adversity are a testament to his indomitable spirit. Whether battling vertigo or confronting the challenges of a global pandemic, Colbert continues to bring laughter and light into the lives of countless fans around the world.
As Colbert would say, the show must go on, and he certainly knows how to make it a spectacular one, regardless of life's curveballs.
Stay tuned and connected for more content from Celeb$fortune.