It would be a surprise if one was unknown to who LeSean McCoy is! America's favorite former football running back LeSean McCoy lives in the hearts of millions of football fans. The star NFL running back who established the Philadelphia Eagles' single-season touchdown record with 20 in 2011 and went on to become the franchise's all-time leading rusher, LeSean Kamel McCoy aka Shady has been on the top footballer's list for quite a while now.
With all his successful endeavors to date, McCoy has been on top of the game for a long time. The celebrity footballer has earned a name for himself and quite an amount of net worth in the process as well.
LeSean McCoy Is One of the Highest-Paid Footballers: Here Are All the Net Worth Numbers
With more than a decade in the field, thriving and reaching the top, LeSean has been living a high life of luxury with all his earnings over the years.
McCoy's career began in 2008 after he was selected as a second-team All-American where his 21 rushing touchdowns were third in the country, just one behind the top two. Despite the fact that he had a serious ankle injury in his senior year, nothing could stop the driven and passionate footballer. The star footballer's estimated career earning in 2009 was $1,895,123, which included the signing bonus, according to reports from Spotrac.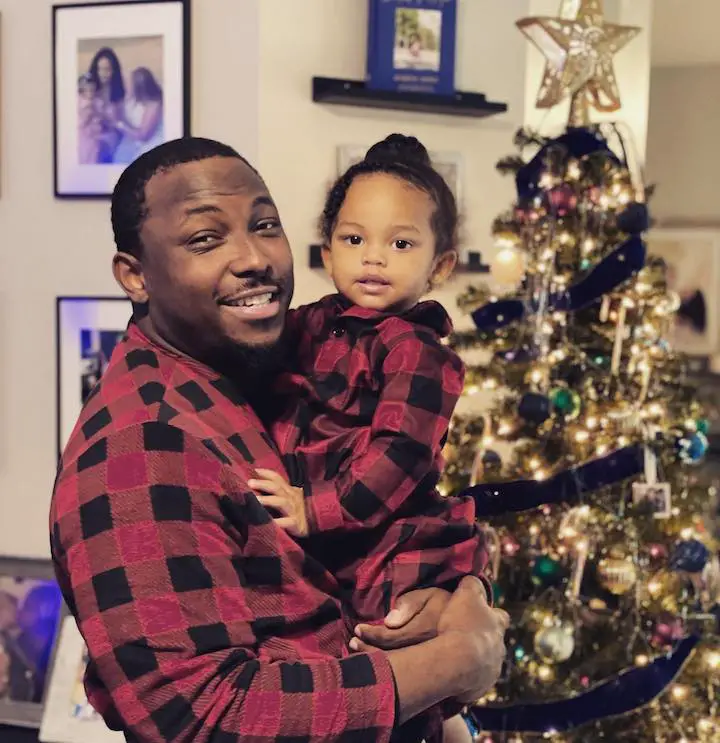 On a side note, McCoy is also a father to a son and a daughter.
Photo Source: LeSean McCoy, Instagram
McCoy became the Eagles' starting running back in 2010, and he broke the 1,000-yard rushing barrier record. This stunning record made LeSean one of the competitive players and showed the amount of potential he had. His estimated earnings for the year were around $752,000.
In 2011, McCoy was named First-team All-Pro by the Associated Press. This was one of many of LeSean's prime years in his football career. The brilliant player's income that year was $525,000.
Despite suffering from a concussion and being limited to only 12 games in 2012, LeSean managed to earn an incredible amount of $9,227,500 because of the contract re-signing bonus of $8.5 million. He thoroughly made a big comeback in 2013 leading the NFL in rushing yards with 1,607, shattering the team's individual single-season rushing yards record that stood for 34 years. He had an estimated earning of $3,250,000 in the year after a contractual raise in his salary.
McCoy went on to become the Eagles' all-time leading rusher following the 2014 season, surpassing Wilbert Montgomery's previous mark with his estimated remuneration of $8,000,000 in the year. McCoy has a number of Eagles marks, including single-season, all-time, and single-game rushing yards as well.
Recommended: Did Boxer Adrien Broner Really Go Broke As He Claimed Despite His Estimated Net Worth in Millions?
2015 was the year when McCoy was traded to the Buffalo Bills in March, and the team gave him a new five-year, $40 million contract. The agreement included a $13.1 million signing bonus and $26.5 million in guaranteed money for the three-time Pro Bowler. Adding more to his list of achievements, McCoy made the Pro Bowl in each of his first three seasons with Buffalo, helping the Bills end a 17-year playoff drought and becoming one of only a handful of NFL running backs to reach 10,000 career yards.
Earning an estimated amount of $5,050,000 in 2016, $7,750,000 in 2017, and $6,325,000 in 2018, LeSean was released prior to the 2019 season from the Buffalos.
Collectively LeSean McCoy signed two five-year contracts with the Philadelphia Eagles and Buffalo Bills, totaling more than $63 million in his career, a figure more in line with a running back with 11,102 career rushing yards, second only to Hall of Famer O.J. Simpson in NFL history.
The lead footballer was back in Super Bowl LV with the Tampa Bay Buccaneers in 2020, one year after reaching Super Bowl LIV with the Kansas City Chiefs in 2019. Just before the 2019 season, McCoy agreed to a one-year, $3 million deal with the Super Bowl-bound Chiefs. Following the expiration of that contract, the 33-year-old running back signed a one-year, $1.05 million agreement with the Buccaneers in July 2020.
Beginning his career humbly in the world of football by playing during his sophomore year at Bishop McDevitt High School in Harrisburg, LeSean McCoy has come a long way and aced the game. While Celebrity Net Worth has estimated his net worth as $14 million, his earnings and asset valuation tell a different story. Some may estimate his value to be much higher, at least at the double.

LeSean McCoy Ranked #66 in Highest-Paid Athletes in 2015, According to Forbes
Ranking #66 in The World's Highest-Paid Athletes 2015, LeSean McCoy is one of the richest footballers. 2015 was the most productive year for him as a player in terms of adding to his net worth. As per the reports from Forbes, McCoy's main source of income is Football. In 2015, the financial publication reported his earnings for the year to be around $22.1 million.
Off the field, McCoy makes a six-figure salary through memorabilia, appearances, and endorsement deals with Nike, Zenith helmets, and other companies. In addition to the $21.3 million income he obtained from his salary, contract signing, and winnings, he also received $850,000 from endorsement while being sponsored by Nike that year. From just having a single endorsement from Nike to being one of the wanted NFL players by multiple brands, McCoy has climbed up the ladder of success.
Among his troupe of multifarious real estate, McCoy resides in a house in Atlanta, Georgia, which costs around $2.25 million.
Not to forget the lightning-in-a-bottle-every-time-he-touches-the-ball's car collection, which includes a burgundy Rolls Royce which costs around $1.1 million, as well as the Ford F-150.
Football's favorite LeSean McCoy decided to retire with the Eagles
The all-time leading rusher for the Eagles and the NFL's most prolific running back of the decade, LeSean McCoy decided to retire from the Eagles in September 2021. Known as the most electrifying running back the NFL has ever seen, McCoy's final game of his career was the Buccaneers' NFC Championship win over the Packers in January 2021 at Lambeau Field.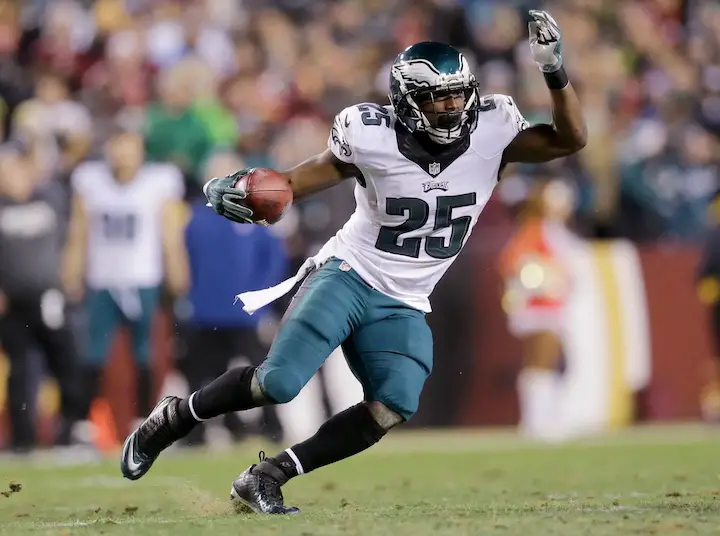 LeSean McCoy in December 2014.
Photo Credit: Patrick Semansky, Associated Press
McCoy signed a one-day contract to formally retire as an Eagle with Chiefs coach Andy Reid. Reid drafted McCoy 12 years ago and coached him for four years with the Eagles before joining the Chiefs for the fifth season.
As Eagles owner Jeffrey Lurie said in a release, "LeSean possessed a unique combination of speed, elusiveness, and an exceptional playmaking ability that made him one of the most dynamic players in the league and one of the most productive players in the history of our franchise," McCoy had quite an influential career at Eagles.
The end of an era warmed many fans as well as LeSean's heart. The electrifying footballer is and will always be celebrated as one of the greatest players in the world of football.
Stay tuned and connected to Celeb$fortune for more content from the entertainment and social media world.