The recent speculations surrounding Samantha Ruth Prabhu's plastic surgery and her striking transformation in an old video have ignited a storm on social media. Fans and enthusiasts are abuzz with curiosity, praising her appearance while emphasizing the impact of such changes on impressionable individuals in a world where celebrity influence looms large.
Samantha Ruth Prabhu, the stunning and talented Indian actress, has garnered immense fame and admiration for her remarkable performances in both the South Indian and Bollywood film industries. She gained widespread recognition for her powerful portrayal of Raji in The Family Man Season 2 and dazzled audiences with her dance number in Pushpa: The Rise. The nation has fallen in love with Samantha, and her journey to stardom has been nothing short of remarkable.
However, a recent discovery of an old video featuring Samantha has left fans and enthusiasts in a state of bewilderment. In this article, we'll delve into the speculations surrounding Samantha Ruth Prabhu's plastic surgery and explore the reactions that have flooded social media platforms.
The Shocking Transformation
As the old video resurfaced on the internet, Samantha's appearance in the footage left fans astounded. Many were quick to comment on her seemingly unrecognizable look in the video. Some exclaimed, "WTF! She looks like a whole different person now," while others couldn't resist drawing comparisons with other Bollywood actresses.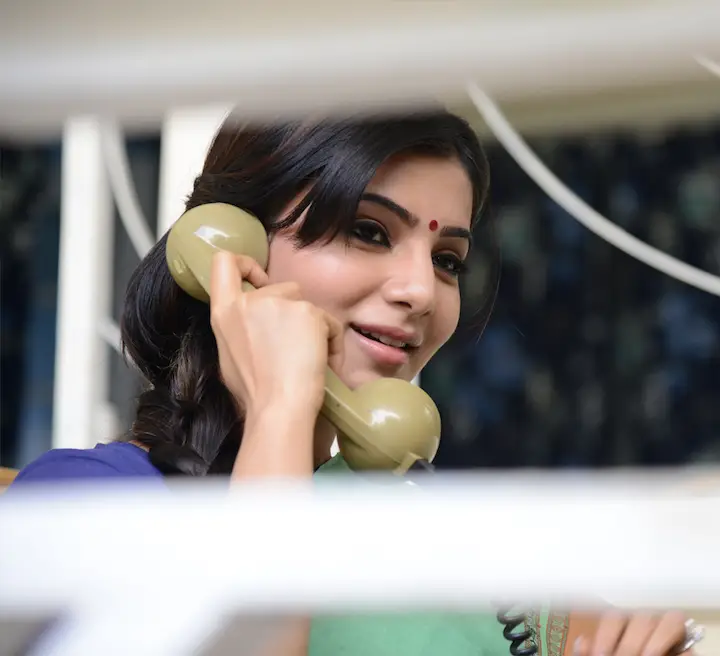 Samantha Ruth Prabhu in the 2014 movie 'Manam'.
Photo Source: Manam, Facebook
Jhanvi Kapoor, a rising star in Bollywood, became a point of reference for some, with comments like, "Jhanvi Kapoor who? Samantha has had the best surgery." The comments on this transformation were often laced with amazement and curiosity, as fans speculated whether Samantha had indeed undergone plastic surgery.
The Plastic Surgery Speculation
One question echoed through social media platforms: 'Has Samantha gone under the knife?' Fans' curiosity knows no bounds, and the online realm, most commonly Reddit, was buzzing with debates and discussions regarding the possibility of Samantha Ruth Prabhu opting for cosmetic enhancements. It has gotten to the point where web pieces have often landed her on lists of Indian/South Indian actresses who have undergone plastic surgery with almost certainty.
Several comments praised the finesse of the surgeon responsible for her transformation. One user exclaimed, "No doubt these South Indian actresses have the best cosmetic surgeons under their belts. Look at Nayantara and Samantha. They have undergone cosmetic surgeries, yet it appears natural." The comparison extended to Bollywood divas, with a comment stating that South Indian actresses like Samantha seem to achieve a natural look, unlike some Bollywood stars.
The Impressionable and the Illusion
While many fans marveled at Samantha's transformation, some expressed concerns about the impact of such changes on impressionable individuals. They emphasized that celebrities like Samantha are not born or naturally look like they do on-screen. In a world where appearance often sets unrealistic standards, it is vital to realize the influence of cosmetic enhancements and the need for body positivity.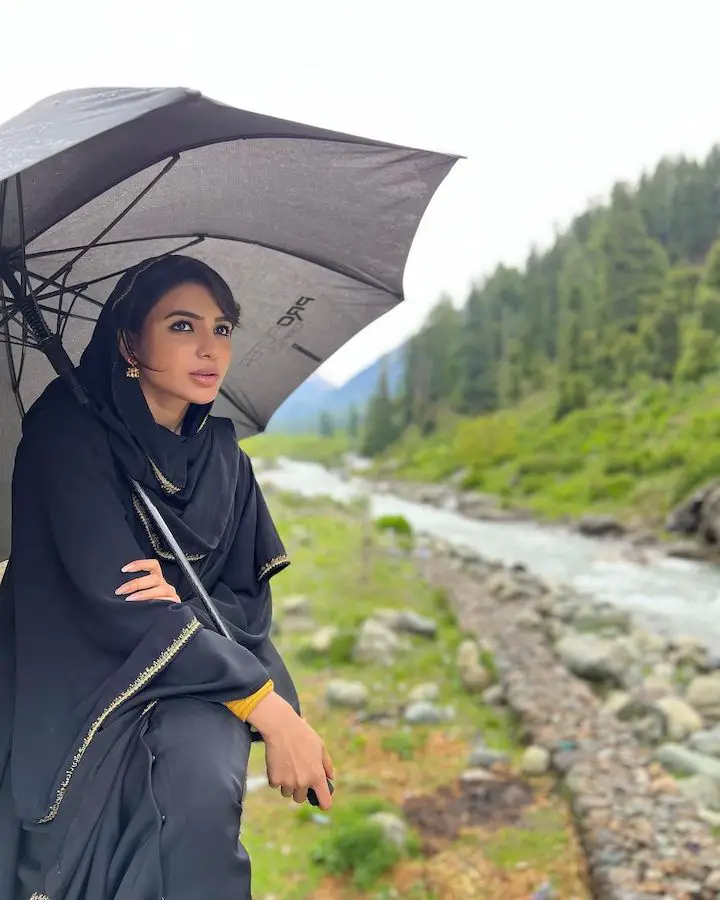 Samantha Ruth Prabhu now.
Photo Source: Samantha, Instagram
Samantha's drastic change in appearance left many fans bewildered, with one user stating, "I wouldn't have known it was her if you didn't mention it; she looks like another person." The transformations of on-screen actors may leave fans in awe, but it's essential to remember that these changes are often carefully crafted to meet the demands of the entertainment industry.
In Conclusion
Samantha Ruth Prabhu's plastic surgery speculations have taken social media by storm, with fans and enthusiasts dissecting her transformation in the old video. While the curiosity surrounding celebrity transformations is natural, it's crucial to acknowledge that these changes are often part of their profession.
In the age of social media and celebrity influence, it's essential to strike a balance between admiration for their talents and maintaining a healthy perspective on appearance and self-image. Samantha's journey in the entertainment world is a testament to her dedication and talent, and her ever-evolving appearance, whether due to surgery or not, should not overshadow her remarkable achievements in the industry.