Stephen Baldwin is an actor like all the Baldwin brothers with over 100 acting credits. Check out the details of why his net worth is not of millionaire status here. The details of how he lost so much money over his house.
Stephen Baldwin is the youngest Baldwin brother, but certainly not the one with the weakest net worth. Just like all his older brothers, Alec Baldwin, William "Billy" Baldwin, and Daniel Baldwin, he is also an actor who was quite the enigmatic one in the late 1980s and early 1990s. If that is not enough for people to know him, he's the father of Hailey Baldwin, Justin Bieber's wife.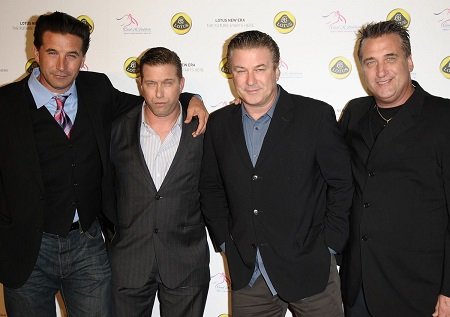 Acting runs in the family blood.
Source: Getty Images
Born on May 12, 1966 [age 54], in Massapequa, New York, he is also a producer, director, and author, apart from acting in movies. He is also lesser-known for being a conservative political activist as well. The recognition is common for the Baldwin member who's already got Justin Beiber for a son-in-law this year.
As of 2019, Stephen Baldwin's Net Worth Is $500,000 Despite Possessing Over 100 Acting Credits
You'd think after such a long base in acting and other movie jobs as well (or just being a Baldwin), he would be a millionaire. But it's not true for the highly Christian individual. Stephen Baldwin has a net worth of $500,000, as of November 2019.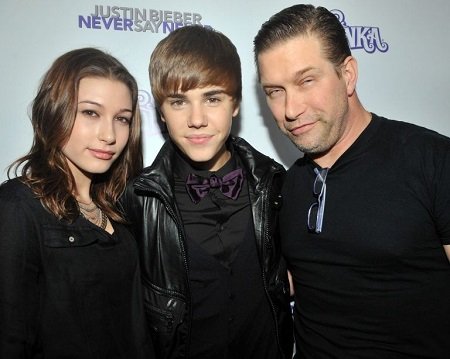 Fact: The three people here have a combined net worth of $267.5 million. $265 million is of Justin alone.
Source: Dave Allocca, Starpix/Shutterstock
His fortune is obviously attributed to the 100 movies, TV shows and short videos he's been a part of for the last 30 years, in any and all areas. But it has also been affected by a terrible mistake in the past decade (more on it below). Plus, he had to finance the wedding for his daughter.
The husband of Kennya Baldwin since 1990 is most known for his works on The Young Riders (1989-1992), The Usual Suspects (1995) and The Flintstones in Viva Rock Vegas (2000).  He's been the host as well as the participant for a number of reality shows like Celebrity Apprentice (2006-2013), Celebrity Big Brother and Big Brother's Little Brother (2010).
He's also been an executive producer for many documentary movies since being reborn as a Christian in the 9/11 incident. In addition, he published a book titled The Unusual Suspects: My Calling to the Hardcore Faith Movement in 2006. The e-book was released in 2007 in association with the Hachette Book Group.
Stephen Baldwin's Acting Career in a Nutshell
The 54-year-old's career began in the late 1980s with small roles in The Lawrenceville Stories (TV debut, 1986/87) and American Playhouse (1987) before landing his first feature film role in The Beast of War in 1988 (although Homeboy was released earlier that year).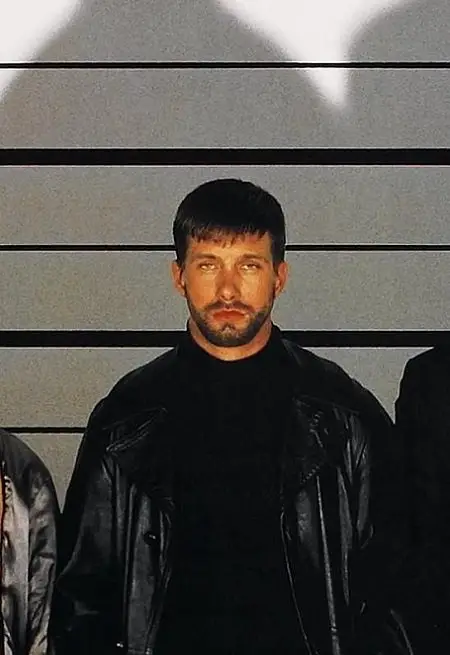 'The Usual Suspects' is possibly his biggest hit until now.
Source: The Usual Suspects, PolyGram Filmed Entertainment
They were small roles, and he continued doing such roles until his breakthrough in 1994's The Usual Suspects that grossed $23,341,568. Alec Baldwin once told him doing Bio-Dome (1996) would be the single most career-ending decision he could be making, which he did. As expected, it did not receive well with the audiences and his career just slumped.
He did not stop getting roles though. He built his acting credits mountains high, but many of them were too insignificant among the public. His IMDb page is highly flattering though. He is still set for some more movies in the coming years.
Why He Is Not A Millionaire - Financial Problems, Brushes with the Law and Lawsuits
There are more than just one reason why Stephen Baldwin is not a millionaire yet. Well, yet again anyhow. He actually was almost a millionaire a decade ago, but failing to pay taxes as required for multiple years costed him dearly.
Due to poor decisions and, according to him, bad advice from lawyers & accountants, he & his wife defaulted on over $824,ooo in mortgage payments to his bank, Bankers Trust Co. In June 2009, he had to foreclose a 1.4-acre home in Rockland, New York, which he bought for $515,000 in 1997. He tried to unsuccessfully sell it in 2006. It went up on auction in a few days.
It is possible he still lives in the Nyack house.
Source: Lohud
In the next month of July, he filed for Chapter 11 Bankruptcy Protection with a claim of being in over $2.3 million in debt. He was really gone under. Court documents had $1.2 million on two mortgages on the $1.1 million worth New York property, more than $1 million in taxes and a credit card debt.
Rockland County property records showed Stephen and Kenya refinanced the New York property in 2000 from Deutsche Bank for $812,000. After failing the $7000-per-month mortgage from 2011, the bank sued them in 2013. The debt reached $1.1 million by 2016, which Stephen blew off.
He was asking for fans and others for help in saving the Upper Grandview home, but a judge ordered the house to be auctioned off in public which was dated on March 16, 2017. The biggest letdown was that it was sold for just $100. There were reports of him living in a Kew Gardens apartment with a $1850 per month rent, after the incident.
It was difficult for him to raise money for the debts for a few years. In 2013, he was charged with failing to file his state income tax returns from 2008 to 2010. It amounted to more than $350,000. He was arrested but pleaded guilty with a promise to pay $300,000. He avoided jail time but had five years of probation time to repay the remaining tax in full. Everything with the law was finally settled in June 2018 when he successfully paid back $429,000 in tax debt. It was just before Hailey's engagement to Justin.
One more lesser-known financial wreck that came his way was a lawsuit in 2013 over a $110,000 book advance by Hachette Book Group in 2007. He promised to finish his second novel when he received multiple payments, but he never did. Full twisted story here.
Stephen Baldwin Still Believed to Live in Nyack, NY, Despite Other Reports
With no concrete court documents or anything of sorts, sources still say Stephen Baldwin lives in Nyack, New York, that $515,000 bought home. It might be possible he was able to earn as much needed with some new kind of help. Also, he is still seen around those parts, which is quite assuring.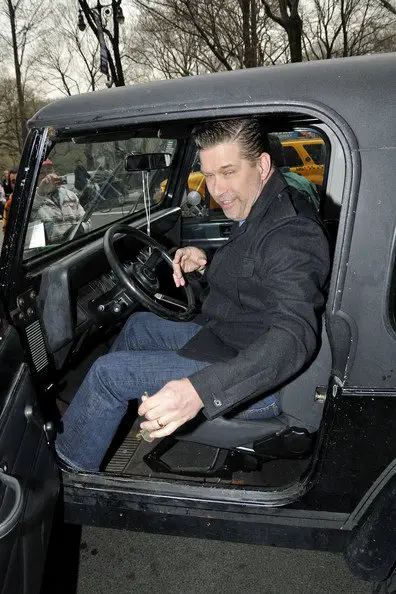 Driving around in the Jeep in 2011.
Source: PacificCoastNews
Regarding his car, he was reported to have owned and was seen driving a $31,000 Jeep Wrangler in 2011. But no one really knows what happened to it.
And so it seems he was able to pay off the debts and keep something for himself. He had $500,000 net worth in 2018 which should have increased this year. But remember, his daughter married. While her $2 million and Justin's $265 million net worth would've been enough to fund the marriage, a daddy always needs to be willing to provide for his angel.
For more Celebrity Net Worth updates, stay loyal to celeb$fortune. We're always ready for reliable content.