Talk about glow-up of Disney actors, and Tenzing Norgay Trainor (b. September 4, 2001) will surely top the list. Trainor is an American actor best known for his role as Parker Rooney in the popular hit comedy sit-com, Liv and Maddie starring Dove Cameron.
Born in Florida, Plantation, the US, to businesswoman mother, Deki Tenzing Norgay, and lawyer father, Clark Tulley Trainor, he has two younger brothers named, Kalden Trainor and Yonden Trainor. Tenzing made his debut into an acting career just at the age of 11 and has amassed over 19+ acting credits at the time of writing.
Growing up, he learned different martial arts teachings like Kung Fu, Jiu-Jitsu, XMA, and even earned a black belt in Tae Kwon Do and Tang Soo Do. When you hear the name Tenzing, it will automatically link to Tenzing Norgay Sherpa, one of the first two individuals to reach the summit of Mount Everest and yes, he is related to him. In fact, he is named even after this influential mountaineer who happens to be his grandfather from his mother's side.
How Much Is The Net Worth Of Tenzing Norgay Trainor? His Income Source
As per estimating sources, Tenzing Norgay Trainor holds a net worth of $500,000 thanks to his decade-long acting career. But acting was not his first priority during his childhood as Trainor was initially inclined towards soccer. In fact, it was his father who urged him to join Paladin Playhouse Theater in Ft. Lauderdale theater camp at the age of eight which even eventually turned out to be his career.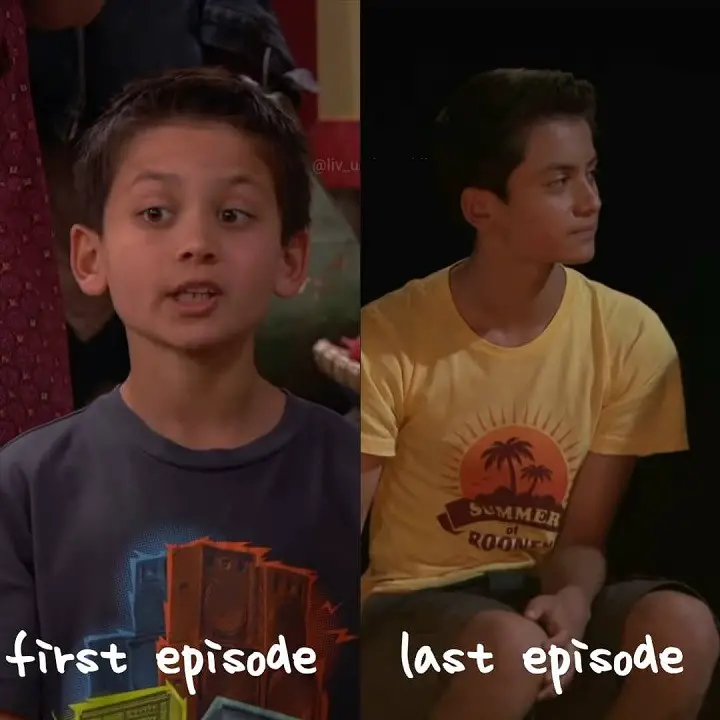 Trainor basically grew up with 'Liv and Maddie'.
Photo Source: Liv & Maddie, Instagram
Tenzing landed his first role as an actor in the Television series, The Jadagrace Show in the year 2012. He then played minor roles in Good Luck Charlie, Bits and Pieces, Super Buddies, and The Lost Medallion: The Adventures of Billy Stone.
The American actor finally got his big breakthrough in the role of Parker Rooney in the comedy series, Liv and Maddie in 2013 when he was in grade five that lasted throughout his middle school. He then acted in many hits like American House, Modern Family, The Stranded, Jessie, Abominable, and many more. Besides, he will be making his comeback as Gavin in Lana Condor's Netflix series, Boo Bitch.
Find Out What Mackenzie Ziegler's Net Worth Is.
Additionally, the 6'2" influencer has also acted in some Disney commercials and music videos. Besides, he has also managed to amass a huge number of fan following on his social media which is another stream of income. With over 2.6 million followers in the TikTok account (@tenzingtrainor) and 1.2 million followers on the Instagram page (@tenzingt4), he earns $2,000 and $3,200 per sponsored post respectively.
Tenzing Norgay Trainor Has No Intention of Climbing the Highest Mountain Like His Grandfather
There's no doubt that Tenzing Norgay Trainor feels proud to be the grandson of the most influential mountain climber of all time, Tenzing Norgay Sherpa. He, however, does not plan to follow the path of his grandfather when it comes to being a mountaineer.
In an interview with The Telegraph, he clearly mentioned that he had no intention of climbing Mount Everest saying he may climb up to "Everest base camp, but that's about it". Talking about Tenzing Norgay Sherpa, he along with a New Zealand mountaineer and philanthropist, Sir Edmund Hilary was the first one to set foot atop the highest mountain of the world, Mount Everest, on 29 May 1953.
Who Is Tenzing Norgay Trainor's Girlfriend? Is He Dating Ashley Brinton?
While most of the Liv and Maddie casts have publicly opened up about their romantic relationship and even his onscreen lover, Chloe West has recently tied the knot with Ethan Precourt, it's now the love life of Tenzing Norgay Trainor whom fans are most interested in.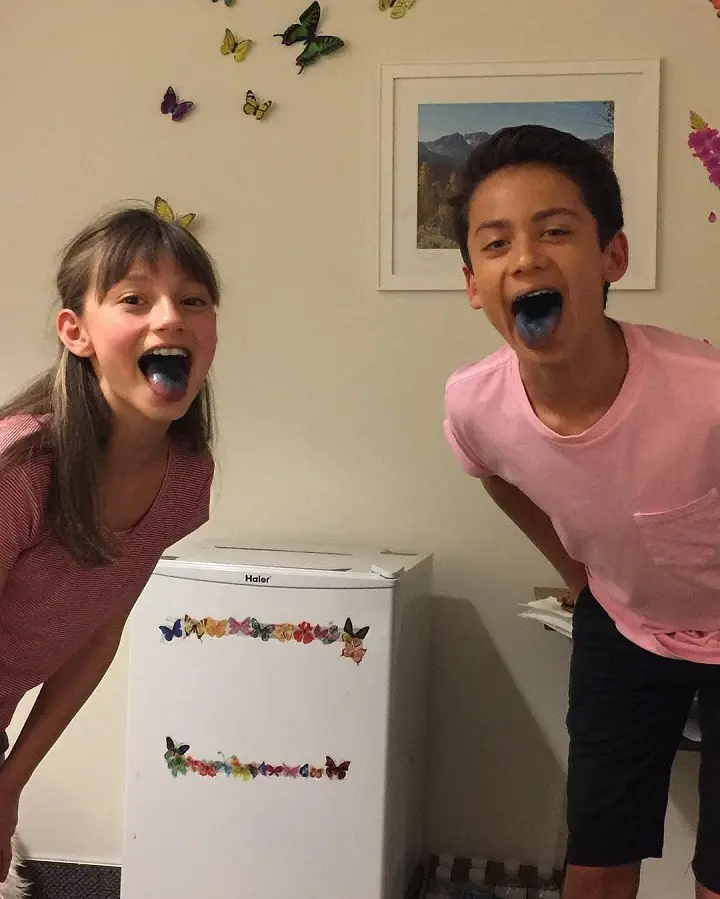 He seems to try too hard to keep his relationships private.
Photo Source: Instagram
It's not like Trainor has never shared about his love life as he did share some glimpse of his romantic life with his mysterious girlfriend, Carinna. But it was way back when, and he has now deleted all his pictures with his supposed girlfriend which only hints at their breakup. However, he does seem to refresh his Instagram account every other month, deleting all past pictures to start anew.
Besides, he was also rumored to be linked with the American actress-singer, Ashley Brinton with whom he had shared pictures on his Instagram account. However, Trainor denied dating Brinton clearing out that he only had a working relationship with the musician as he modeled for her song titled, All I Need, in 2016.
Stay tuned and connected to Celeb$fortune for more content from the entertainment and social media world.