Grab all details of popular Minecraft streamer Xisumavoid or Xisuma Void and grab all details of his Gaming Career, Personal Life, Face, Age, Skin, Minecraft, HermitCraft Server, and more!
Almost all Minecraft lovers might remember Xisumavoid, also known as X pronounced "Iss-oo-ma for his popular Minecraft contents. On the side to his popular 1.58 million subscribers filled YouTube channel he also runs a popular Twitch channel.
Xisuma gained recognization after his early Minecraft career as the "passive mob guy". He runs private Minecraft servers under his business name XVM Limited with staff as part of his private Patreon community.
Who is Xisumavoid? Has He Revealed the Face Yet?
Xisuma Void's real name is Jonathan David Clare. And the most interesting part about the streamer is that he has never revealed his face on the internet. Yes, you heard it right, the British streamers tend to keep all his personal information private as well had kept his face and identity confidential.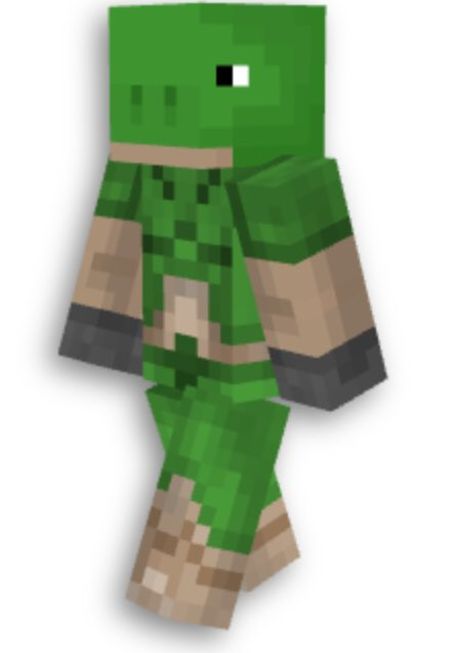 Who is Xisuma Void?? Has he revealed his face yet? - It still remains a mystery.
(Image Source: @Xisumavoid Twitter)
So that limits us to his personal information such as early life, parents, siblings. Nevertheless, make sure to stay tuned with us as we'll update the information as soon as we get hands to it. And regarding his facial identity, the Minecraft mogul has kept things private to the next level as there are no photos leaks of his.
HermitCraft Server
Yes, Xisuma is the admin of the popular wonderland HermitCraft server.  The HermitCraft server was initially started by Generikb. But later due to their own personal issues Generikb stopped being involved in HermitCraft, and Xisuma took the lead and became admin of the server.
Watch: Xisumavoid Latest Upload on Hermitcraft VII 959 HEP Base Expansion!
Xisuma since the beginning was part of was the original group to join the server and has continued to play on it ever since.  As of now, Void has more than 900+ videos of HermitCraft as you can see him uploading series of videos on the server. FYI, Season 7 which recently started in February of 2020.
Xisuma Void Skin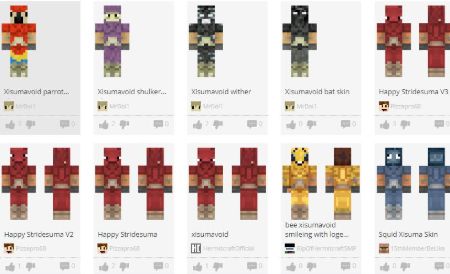 Fans created Xisuma Void skin.
Image Source: The Skindex
We all love cool skins right? Well, who doesn't, a silly question? And our favorite Minecraft streamer Xuisuma void skin collection is also one of his envying parts. Well, the Minecraft giant in fact is blessed with beautiful fans who designed cool 3D skins for him.
You May Like to - Know popular Youtube Game Streamer SSundee's Net Worth and details of her personal life wife, children, merch, and Earnings $$$
There are lots of cool Xisuma Void skin, merchandise, vanilla tweaks on his official website Xisumavoid. Various fans and followers of him have created his skin with creativity. If you guys want to check out the skin then you can see the ranges of skin from the site The Skindex where he has highlighted his skin parts.
Xisumavoid is a Self Made Millionaire - Net Worth
With all the fame, enormous fanbase, and followers filled channels, you guys are definitely wondering how much money does Xisumavoid makes right? Well hold on as below we've presented you with all the details.
Watch: Ride the Lightning
Starting of with is Youtube earnings, Voids runs two popular YouTube channels Xisumavoid (3,154 uploads with 1.58 million subscribers) and Xisumatwo (1,644 uploads with 2.14 million subscribers).  And calculating the income from his channels, starting with Xisumavoid earns around $2.3k to $37.2k monthly. Similarly, the streamer makes around $27.9k to $446.7k annually as reports from Social Blade.
You May Like: Learn the envying Networth, Career, Relationship of popular YouTuber and Minecraft streamer Daniel aka 'SB737'.
Similarly, Void's other YouTube channel xisumatwo makes around $297 to $4.8k monthly and around $57k annually. It depends on the views and staytime.  Xisuma also earns well from his 430k followers filled Twitch channel where he gets lots of donations from fans. So accounting for all that Xisuma net worth is estimated to be around $1 million. So yeah with that staggering amount, Xisuma is living his life filled with riches and luxuries.
We hope you enjoyed the article, to find the latest article on the moving Internet personalities, streamers don't forget to bookmark Celeb$ Fortune.