The beauty and makeup industry has been growing swiftly with the changing definition of beauty and stereotypical views of people. Born on November 5, 1996, in the U.S, Alondra Ortiz, aka AlondraDessy, is an American beauty influencer well-known for her beauty and makeup tutorials.
Now blessed with a very loving and supportive family, growing up, Alondra had divorced parents thus moving in to live with her father once and with her mother later. Though they have appeared in her videos, their information hasn't yet been revealed. The beauty queen also has an Instagram famous sister in Evelyn Ortiz.
Young and Passionate, Alondra Made It Happen!!
With a dream to start her own lash brand since she was 16, the fiery beauty queen took small yet significant steps to get to where she is today. Amidst working at Banco Well Fargos, as a freelance makeup artist for Chanel and also a fragrance vendor when she was 20, the beautiful makeup enthusiast had a deep passion for the beauty industry but hadn't yet begun her influencer journey due to financial difficulties.
Ortiz kind of made it on her own in the beauty industry.
Photo Source: AlondraDessy, Instagram
It was only when the Scorpion moved to live with her friend Elsy Guevara that she truly started pursuing her beauty career. She left her three jobs and began her influencer journey along with setting her business into motion.
A YouTuber and a vlogger, AlondraDessy began her YouTube journey in 2012 when her father gifted the beauty influencer her first camera. She posted makeup tutorials and beauty-related content, and the channel has grown steadily to have millions of subscribers as of today.
Recommended: Bailey Sarian Has Found a Unique Way to Mix the Beauty Industry with True Crime
From posting lipstick swatches and makeup tutorials, Alondra's channel has grown remarkably along with the quality of her content. The Latina's most popular videos, however, include vlogs like We broke up......., Finding out I am pregnant, and various vlogs with her lover. A bubbly, sweet, and seemingly fun person, Ortiz has been successful to create interesting vlogs incorporating beauty and makeup stuff to keep her young audiences entertained.
The makeup guru also has a second channel with her friend Elsy Guevara. The two post pranks, fashion haul, and vlogs and seem to have a very loving and sister-like relationship. The two best friends have been growing and thriving, supporting each other and their videos clearly say it loud.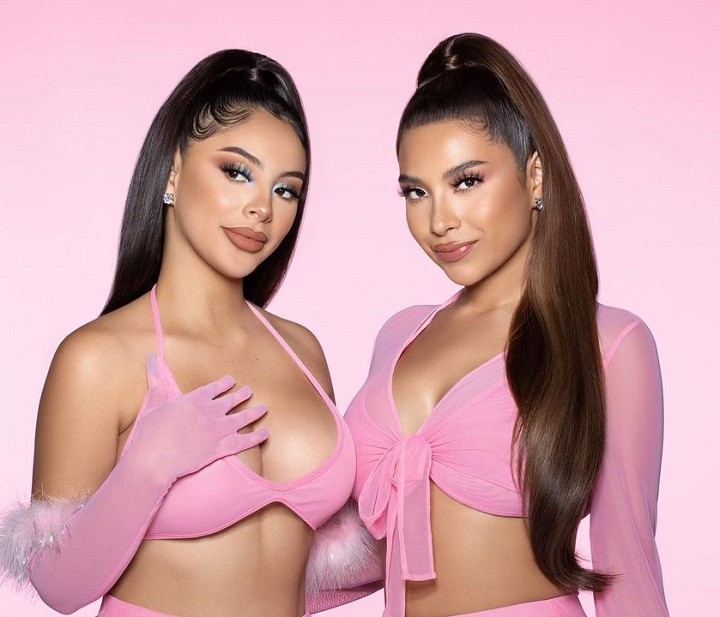 The two are practically sisters.
Photo Source: AlondraDessy, Instagram
An influential beauty creator, with 2.2 Million followers on Instagram, Alondra has been successful to create a label for herself on most social media platforms with her makeups, outfits, and glimpses of her everyday life. The makeup fanatic's mesmerizing beauty and exceptionally good makeup skills have helped her excel and build a strong influencer profile in the world of beauty.
Since becoming a popular influencer, the content producer has landed several collaborations, including one with Savage x Fenty, Shein, and Fashionova, extending her array of reach in the world of influencers. She also takes in paid-promotions as well as offers discount codes to her followers.
Not just a social media star, the 5'7" tall influencer is a business owner as well. Founder of The Lash Bar LA, Alondra finally fulfilled her long-time dream to own her own business venture with financial support from her father. She now produces and sells quality lashes making her one of the leading lash brands in LA thus annexing more to her list of achievements.
Also See: Julia Gisella Is the One Talented Artist You Should Really Know About
The confident 24-year-old has been very open about the surgeries and procedures she has done, thus depicting her transparent nature. As she has posted on her Instagram page with the caption "Elsy and I just got our surgery date set for our boobies ??? I'm so freakin excited outfit from @ootdfash ❤️", the model has been very open with her fans and followers.
Living the High Life of a Fashionista!
A fashionista, makeup enthusiast, and owner of her own lash brand, for someone as young as herself, Alondra Ortiz has achieved a lot in quite a short amount of time.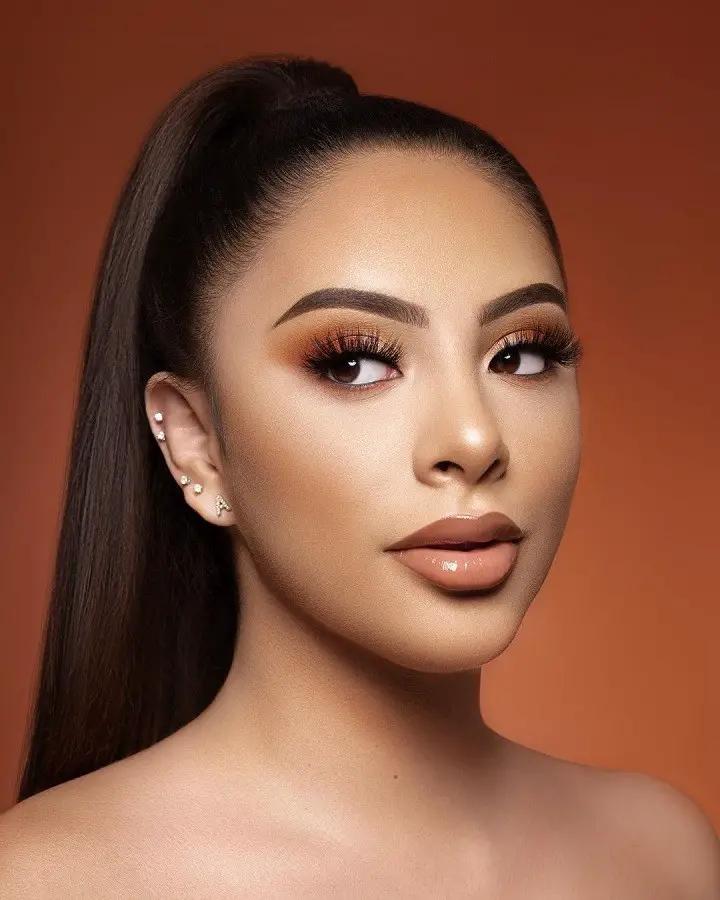 AlondraDessy fulfilled her dream of a lash company to the fullest.
Photo Source: AlondraDessy, Instagram
With a YouTube channel (AlondraDessy) of 1.28 million subscribers large, the alluring beauty has an estimated earning of $3,800 per video. Also, with an amazing Instagram profile accompanied by 2.2 million followers, the fashionista has an estimated income of $6,000 per post. It doesn't just come from anywhere, but from numerous sponsorship deals that come as perks of being involved in beauty and fashion.
Owning a lash brand as well as continuously releasing merchandise, the beauty content creator has been successful in amassing riches with all her endeavors. Ortiz's lash company has been successful in selling quite a number of its products. The sensational beauty empress AlondraDessy's net worth is around $600,000.
Who is AlondraDessy Married to?
Alondra has been very candid about her dating life. Tre Carter, a rapper and artist, was a boyfriend of the YouTube and Instagram sensation for a while. The couple was also engaged for a while and were planning to marry. However, their relationship came to an end in 2019 when the beauty influencer accused Carter of infidelity and unfaithfulness during their relationship.
The pair went on a trip to Montana together, and it was where she allegedly discovered the infidelity that caused her to end the relationship. "I'm not going to put up with being disrespected in this relationship," she stated in her YouTube video We broke up........ "I honestly deserve better."
AlondraDessy is now living together with her boyfriend and their son.
Photo Source: AlondraDessy, Instagram
The talented makeup artist is now together with Music artist and YouTuber  Benny Soliven. They can be seen together in numerous videos and posts. Their relationship seems to be very fun and loving. Though speculations of their breakup had been in the air, the couple can be seen together in their recent video NEVER HAVE I EVER FT. BENNY SOLIVEN AND CRISTIANBLENDS.
After This: Kimberly Loaiza Is One of the Biggest Names from Mexico on YouTube
AlondraDessy and Soliven also have a 3-month-old baby boy named Benny Benzimi and have been living together as a happy family. Benny's baby mama has also been sharing her pregnancy experiences as well as post-partum stories on her YouTube channel, helping other young moms on their journey.
Stay tuned and connected to Celeb$fortune for more content from the entertainment and social media world.