Who's only 13 and a millionaire? Yeah, Danielle Cohn. She just gave a tour of her house after breaking up with yet another boyfriend, and it's making everyone go frenzy over her wealth. Yeah, she's earned a lot.
Born on March 7, 2006 (let's not dispute over the facts of her age here), in Orange County, Florida, Danielle Haleigh Cohn started off quite young. Yeah, much younger than she is right now. Her mother, Jennifer Archambault, acts as her manager. Her father, Dustin Cohn, was the one who revealed her true age as 13, despite she signing up as a 15-year-old on YouTube.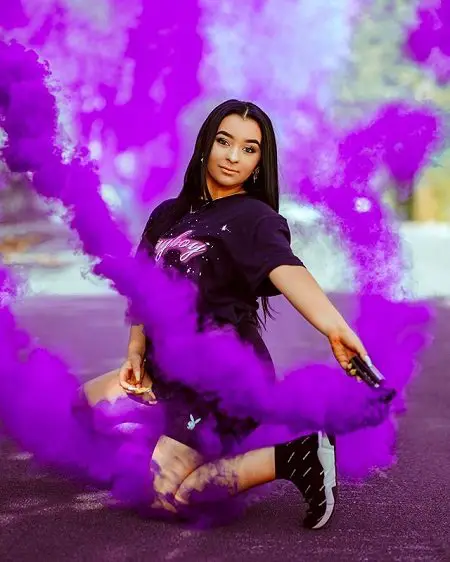 Danielle Cohn isn't going to stop her fame anytime soon.
Photo Source: DANIELLA???, Instagram
An admittedly multi-talented Cohn is a model, singer, actress, vlogger, and by the main job, she's a social media personality. And this is not the first time we've seen a tour of a house from her. It begs the question of whether she really bought it, but her net worth isn't something a 13-year-old would even ask for.
A Cool $2 Million 2020 Net Worth Has Danielle Cohn Spreading Her Wings on All Directions
As of January 2020, Danielle Cohn is worth $2 million. When she first started out as a social media celebrity, TikTok was named Musical.ly. Like any other pre-teens, she also got into it. To her surprise, her popularity just boomed up. Now, she's also released her own songs, toured a lot, featured in some films and took part in beauty pageants. Add those to the income sources.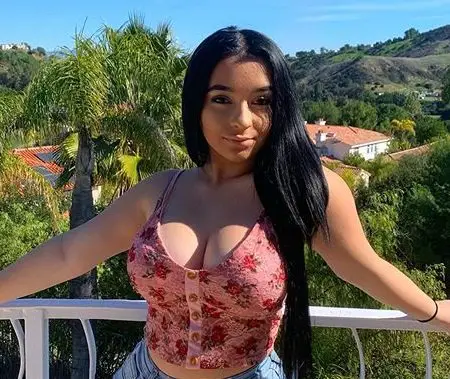 Social media personality Danielle Cohn holds a net worth of $2 million.
Photo Source: DANIELLA???, Instagram
The 13-year-old's social media accounts boast a huge part of her revenue. She's got 16 million followers on TikTok, 4.4 million of those on Instagram and 1.6 million people subscribing to her YouTube Channel. She also goes by her pet name, Dani.
There's a lot for you to know about Danielle Cohn. But there are only so many topics on her that one mere piece is not enough to explain it all. Since this one is just about her money, pardon us if we don't have every little piece of information on her controversies and success here.
Sponsored Posts on Social Media Have It Coming for Cohn
You know social media influencers earn these big bucks for their net worth from the sponsored posts on their social media pages right? Danielle Cohn has been doing a lot of those lately. She's sponsored for Bang Energy at the latest. She's been promoting that for more than a dozen times already.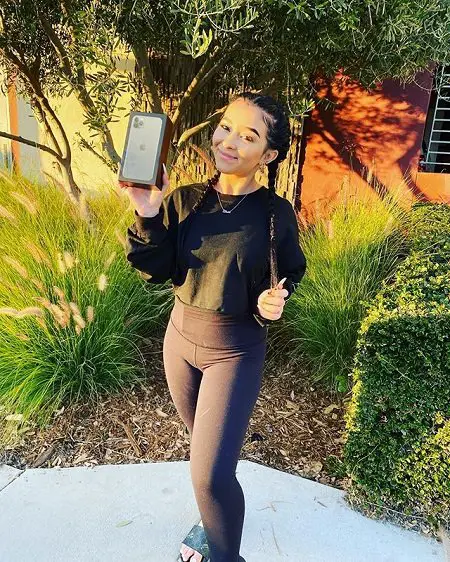 Her father also doesn't approve of her 'Bang Energy' venture.
Photo Source: DANIELLA???, Instagram
Before that, she's collaborated with Seven Emotions (that "crazy Playboy Hoodie Giveaway" thing), Burberry, SHEIN, Beach Bunny Swimwear, Fashion Nova, Calvin Klien, Nike, just to name a few. Yeah, Instagram followers know all about it. She earns around $11,000 per one of those sponsored posts on her Instagram Page, DANIELLA???. She's made a total of over 1300 posts there, and many of them are sponsored ones, as is evident.
As for the main platform she started off with, Cohn has 16 million followers and has posted almost 5000 times (already more than that by the time you read this) on her TikTok page, Daniellecohn. From the platform, she gets an average of $12,000 per sponsored post, which is obviously at least 50% of the time. They are TikTok videos to you but ad-places for several brands she endorses. Her posts has been liked a total of almost 2 billion times, almost 600 million more times than Charli D'Amelio [net worth: $4 million], who surpassed her follower-count just weeks ago.
When she started on Musical.ly in 2016, she made sure she stayed on the leaderboards of the app by making tons of videos. And after enough of them, she got offers from the advertisers on the app (yeah, you can advertise your products too) for prices of $400-$500 per week. That later grew rapidly, of course. So much so that her mother relocated her and herself to Los Angeles to deal with several incoming business offers.
With over 200 videos on her YouTube channel, Danielle Cohn, she earns around $2000 from the sponsored posts. there. There's every kind of video on the channel. There are the pranks that a 13-year-old shouldn't be doing, talking about her relationships, modeling and some songs now and then, 'cause you know, she's a singer too. She was also awarded the Choice Muser award at the 2017 Teen Choice Awards.
The Career Paths Cohn Chose
Despite the dad worrying about many things on the internet, the mother continues to support the daughter in her career choices. Danielle is reportedly a sixth-grade dropout, but her choice to live life as a social media celebrity has allowed her mother to quit double jobs and do something more comforting for her instead. She's now Dani's manager and caters to her social media properties.
The parents are no longer together. And yes, the father disapproves of Cohn choosing her career path and her mother for assisting her to continue posting those inappropriate photos for likes. In a lengthy, concerning post on Facebook, he blamed those social media platforms for using a 13-year-old for clicks. And supposedly, her mother posts the photos on her social media accounts.
The pranks, specifically the ones about marriage and pregnancy with one ex-boyfriend Mikey Tua, prompted parents from the other side to also react and confiscate social media from their son. Tua's mother, Katie, used his Instagram account to post worrying comments on Instagram stories about Cohn. They broke up due to his parents' disapproval, despite claiming they are still together in one of her YouTube videos.
While the popularity is a gift, there've been many others, besides her father, who disapprove of her life choices. And as she said on one of her YouTube videos, there are many that follow her only to dish on her. But not everyone is that ungraceful to her. She herself believes she's the most hated teen on the internet.
Everything Else She's Done Besides Social Media — Singing, Acting, Modeling
Before all the social media fame, there was this one movie credit lingering over her name. Cohn was cast as Lindsay Ladurée in the 2014 movie, Pilot Error. After the Musical.ly took off, she is also credited of being in a Chaos Wolves episode and two Follow Me episodes in 2017. In 2018, she was cast in Bachelor Lions, a Piperazzi episode and the short TV series Style Sector.
The entry into the acting world was apparently a result of her modeling career. Not exactly a career, per se, but she was already competing in beauty pageants by 2014. In her first two tries, she made the top-4 spot in the Miss Florida Jr. competitions and won the Miss Florida Jr. Preteen competition in 2014. Agencies like BMG Models and Supermodel Unlimited have ties with her.
Cohn made a point of being in beauty pageants in her first music video for her debut 2017 single, Marilyn Monroe. It was released by Cavi Muzik in May that year and featured Ray J. Since then she's worked with Greg Marks on her single, What's It About You, and featured in Christian Lalama's Hot Like a Cigarette music video in 2017.
Watch: Danielle Cohn's First Music Video - Marilyn Monroe
Aside from those, she's released 11 more songs, most notably, Fix Your Heart, Mi Amor, Click Delete and her most recent release Before Love Existed.
Danielle Cohn's House
There've been a lot of times that Cohn has shown her house to her viewers in several YouTube videos in the past. After separating from an apparently serious-enough-to-start-a-joint-Instagram-account relationship with Ethan Fair, she's moved on to a new house, which she claims is worth $4 million. Wait, does that mean her net worth is more than just $2 million? There are more things to consider for that.
Watch: Danielle Cohn Gives You a Tour of Her New House
There's not much left for Cohn to do than to just grow up. With fame, she will have to restrict some things to avoid backlashes. But as her current trend takes her, there are more big bucks heading her way.
Keep checking out celeb$fortune for more Celebrity Net Worth content.