There's no clear explanation as to why Charli D'Amelio was even boosted with so many followers on TikTok. To be fair, even she is puzzled by the fact. It's not like there are a million others on the platform. But it's been a blessing as well as a curse for her. While people may try to bring her down with made-up scandals, her net worth is also boosted either way.
Born on May 1, 2004, in Norwalk, Connecticut, to parents Marc D'Amelio [net worth: $2 million] and Heidi D'Amelio [net worth: $500,000], it was an overnight success for Charli D'Amelio. At one point she had just over 100,000 followers on TikTok. A couple of months later, she crossed 10 million followers. Even now, the rate at which she is gaining the follower count is consistent.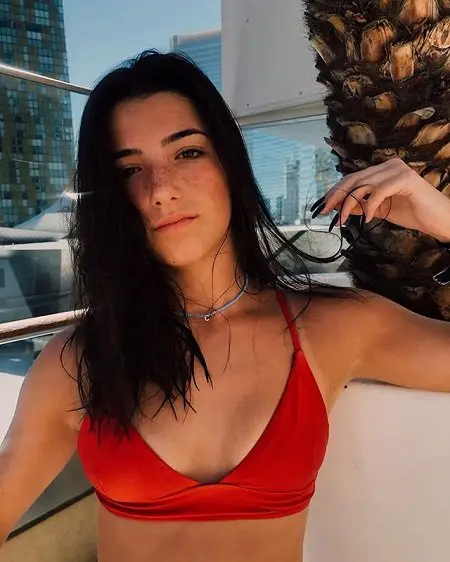 Charli D'Amelio's TikTok follower count is increasing at a rate of around 2 million per week, at the time of writing.
Photo from: Charli D'Amelio, Instagram
As an aspiring dancer and model, Charli's got the perfect platform to fulfill her dreams. At least, to begin the dream. She might be only a high school teenager, but she's earning from that skyrocketing fame more than people can imagine. With more follower-count and view-count, her net worth won't stop increasing anytime soon.
As of February 2020, Charli D'Amelio Possesses a $4 Million Net Worth, All from Social Media
Since being a competitive dancer at the age of five, Charli D'Amelio is worth $4 million as of February 2020. She found the source of beginning that dream in TikTok in June 2019, although she was awarded the Ultimate Sapphire distinction and won the highest scoring solo in her age category at the Diva Dance Regional Dance Competition on March 24, 2019.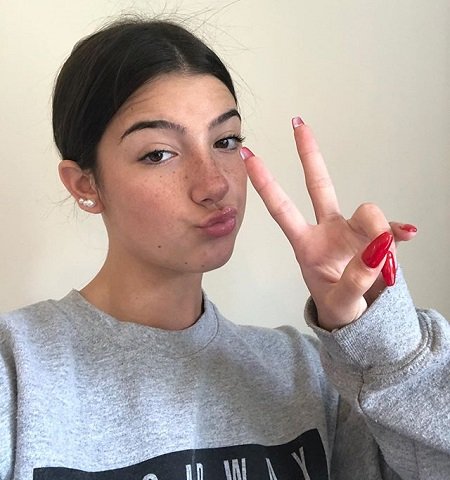 TikTok's new star, Charli D'Amelio, has a net worth of $4 million.
Photo from: Charli D'Amelio, Instagram
D'Amelio's dance lessons started since she was three, and she aspires to be a renowned dancer like Jennifer Lopez. To be fair, the hype right now has made her equally famous among a different group. Apart from TikTok, even sponsored posts on Instagram adds some to her growing fortune.
Charli D'Amelio Stands 19th with 19 Million Followers on the Highest-Followed TikTok Accounts – The Path That Won't Stop
The Standings Are Updated As You Read Through
When she was complimented to have "a really bright future in commercial dance," they were not kidding. It's not even been a year on TikTok, and she's been collecting quite the fanbase. Unsurprisingly, they are mostly teenage boys falling for her.
D'Amelio launched active her TikTok account, @charlidamelio, in June 2019. By the end of August, she had 100,000 followers, the excitement for which she announced on Twitter. Guess she caught the eyes of some people and started hyping up the teenage star because it was then that the numbers really started to spike up. She also announced she would be launching her own YouTube channel at that time.
in honor of hitting 100k, i will start my youtube channel. so comment questions to be featured in my first video, use hashtag #charlihit100k !!!

— charli d'amelio (@charlidamelio) August 30, 2019
It was so rapid that it surprised Charli herself. The 15-year-old was left aghast when she got 5 million followers by the end of November. That was not the full-stop to her follower-growth. Earlier that month, Bebe Rexha, invited her to join her at the Barclays Center in NYC to open for a Jonas Brothers concert at their Happiness Begins tour.
Since the tour, she's surpassed many prominent stars on the platform, most notably her competition in Danielle Cohn [net worth: $2 million]. At the time of writing, Charli D'Amelio has 19.2 million followers with over 380 video posts. Loren Gray [net worth: $4 million] still dominates the standings. Update: Here's what is happening to D'Amelio's follower count and TikTok rank on Valentine's Day!
The TikTok Earnings
As with any other social media platform, earnings from TikTok comes from the money that advertisers pay the users for their posts. With 19 million+ followers and around 400 posts, Charli D'Amelio gets an average of around $10,000 per post. But remember, not all of them are sponsored posts.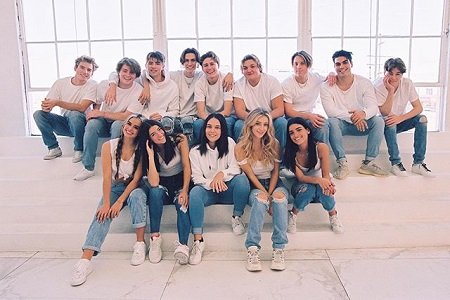 The Hype House is the name of the house where TikTok, Instagram and YouTube influencers came together to live in Los Angeles.
Photo from: Charli D'Amelio, Instagram
On TikTok, D'Amelio collaborated with many other prominent users like Maximo Rivano, Addison Rae [net worth: $1.5 million], Chase Hudson [net worth: $800,000], Tony Lopez, Daisy Keech [net worth: $600,000], Alex Warren [net worth: $700,000] and Ondreaz. You can still see them in her videos, especially her apparent boyfriend, Hudson. She's also a part of their collaborative TikTok group, The Hype House. She is the youngest member of the group.
Update (Feb. 22): She Now Stands 5th with 28.8 Million Followers; Income per TikTok Post is also Increased
The rate of increase is still the same as it was, around +2 million followers per week. She's just surpassed the Indian Riyaz Aly by a few hundred more and climbed up to fifth in the overall TikTok standings, and fourth among single-person-owned accounts.
She's also increased the number of posts on TikTok, more than double the amount written earlier. As expected, she is earning thousands every single day. With 28.8 million followers and 900 posts, getting around 3 million likes every post, Charli D'Amelio now earns an average of $23,000 per sponsored post on TikTok. That also can be written as about $8,500 per any kind of post.
More Update in Mid-March: She's Now Third
After surpassing Zach King [net worth: $3.5 million], Charli now has 37 million followers and is third on the table. The complete details here.
She's Officially the Most-Followed TikTok User Outside China
On March 25, 2020, Charli D'Amelio's follower count reached 41.4 million on the video-synching platform, which means she's finally surpassed the highest-followed user till now Loren Gray. She achieved the feat with a massive increase in her rate of increase of followers on TikTok, almost double the previously estimated rate of about 2 million per week.
The statistic is valid when you omit the fact that TikTok is used in China with a completely different name. Zhang Yiming [net worth: $16.2 billion] released the app under the Chinese name Douyin, and the highest-followed user on that app has over 54.4 million followers inside China.
And Instagram…
With the spike of followers on TikTok and evidently a steady increase in her fortune, it is certain for her other social media accounts to get a certain raise on her follower-counts as well. Charli D'Amelio started her Instagram account, @charlidamelio, in 2016 and posted photos of her, her sister and their parents. Back in November, she had 758,000 followers. At the time of writing, she is just shy of reaching 8 million follower-count. It's just a matter of time she reaches that landmark as well.
The King School student has made over 250 posts on the social media platform. With numerous sponsored posts, she earns somewhere from $15,000 to $25,500 from each of those. Because of all the hype she got, she signed with the talent agency UTA earlier this month.
Charli Charged $100 for Special Treatment at Her Meet-and-Greet and Caused Controversy Because of the Price But All Sorted Out
The 5ft 4in dancer introduced her first meet-and-greet on November 17, 2019. It was held in her hometown, Norfolk, for her fans to personally interact with her, with $100 per person charged for an additional VIP experience. It includes taking dance lessons, making TikTok videos with her and get a surprise gift from her family.
The father, Marc, estimated about 400 people to have been present and about $7000 collected at the gathering. It was not much of an income, but people were quick to criticize her for the hefty price charged for the youngsters at the meet-and-greet.
After much criticism like that, along with the alleged swimsuit scandal, she had to make a video to tell people what she did with the earnings. She introduced a friend of hers and said that she herself donated every portion of the earnings to the friend's charity, Carnival for a Cause, except for the security cost at the event.
Although, she did get about $80,000 for the video with almost 6 million views. That's the only video on her channel for her 700,000 followers.
The Whole Family Are TikTokers Supporting Her Career
Charli has an older sister by the name of Dixie D'Amelio [net worth: $700,000]. Dixie herself has 7.2 million followers on TikTok. She is also a member of The Hype Train and is said to be indistinguishable from Charli. The two sisters aren't the only ones who use TikTok. Their dad, Marc also opened up his own account with 1.7 followers. He and their mother, Heidi, constantly feature in Charli's TikTok videos.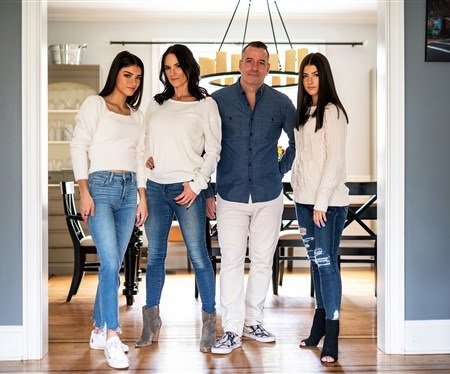 You see all of them regularly on Charli's TikTok videos.
Photo by: Dani Diamond
Supposedly, a picture of Charli D'Amelio wearing a swimsuit and posing for a mirror selfie was leaked into the internet. With the hype she got, people carried on negative things. She later denied it was her. Moreover, her sister had her own share of controversy at the same time. The two later made a video on TikTok, suggesting a reaction of the so-called scandal, playing the song lyrics to tell they were still good girls.
Marc also voiced his opinions on the matter, saying those accusations will not ruin their good times together as a family. It seems they didn't let it eat them inside. And just like that, their net worth won't stop increasing anytime soon either.
Keep the connection strong with celeb$fortune for more Celebrity Net Worth content.