In the foreground, Ellie Zeiler may look like she's preposterously copying the TikTok queen Charli D'Amelio. But when you go to her hometown and ask the residents, you won't find many talking anything negative about her. Of course, she's given a lot to the community she lives in.
Together As One (TGAO) is a movement created by the new social media personality Ellie and her two best friends, twins Sophie and Lola Bulkin, after a host of mean comments regarding their religion in high school. It has now become something bigger than just helping people combat the hate they get in their lives. And it's become more just than a group of three. Try a whole school club or an LLC, for that matter.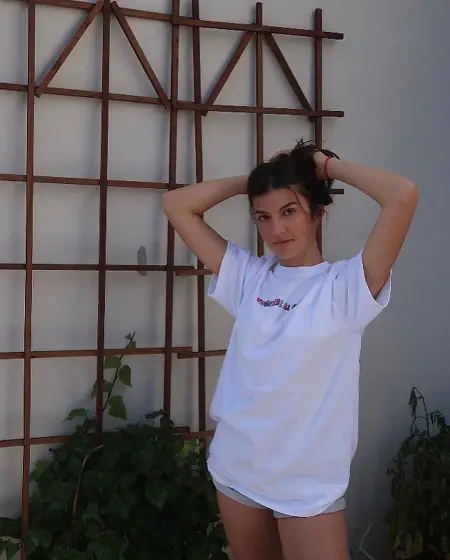 Ellie Zeiler is more than just a TikTok riser.
Photo Source: Together As One, Instagram
For special facts and background into Ellie Zeiler, see 'Little-Known Facts about Ellie Zeiler'.
As for the Bulkin sisters, Sophie & Lola are a part of a family-of-six, which includes their parents, Anatoly & Nelly Bulkin, and two older brothers, Alex Bulkin, 24, & Michael Bulkin, 22. The parents are Russian and Ukrainian immigrants living in the Trails of Rancho Bernardo neighborhood for the past 16 years. The girls studied in Chaparral Elementary before Del Norte High School and participated in soccer for the 4S Arsenal team and Step by Step Dance classes respectively.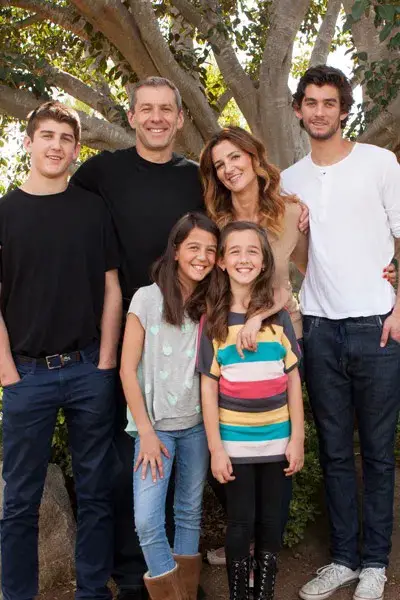 The Bulkin Family six years ago.
Photo Source: Spark Photography
The two 15-year-olds, plus Ellie, are also heavily involved in Girl Scout activities for the community. The new TikToker follows the Jewish faith and given the twins' background, the trio experienced a difficult time when in high school — experiencing prejudiced behavior from their fellow students.
Like their older brothers who were two of three founding members of the 3V movement (Vigilance, Valor and Victory), the Bulkin sisters also decided to do what they were inspired to do, start a movement of their own. Zeiler liked the idea of a platform even for her to speak out about "my personal experience with anti-semitism."
Back in March 2019, the three thus started their Together As One movement and set up an Instagram account, @tgaomovement. The logo looks like a CoronaVirus strain from afar, as if they predicted it, but there's so much to the movement. There's a pretty cool presentation for you to get pitched with.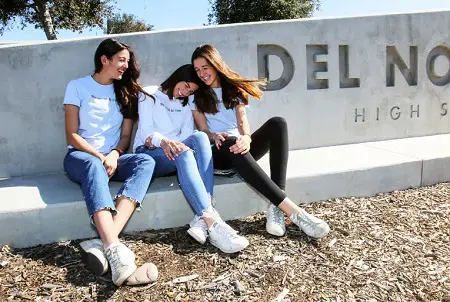 The three attend Del Norte High in San Diego.
Photo Credit: Forever Photography by Liberty
"We thought that creating a positive and inclusive platform to spread awareness to the community would be an effective way to combat any growing hate," Lola says of the foundation of the movement. Ellie also moved, "By starting TGAO, we created an outlet for teens to hear other people's stories, no matter their culture, lifestyle, or religion."
Together As One became significant during the Chabad of Poway synagogue shooting incident in April 2019, for obvious reasons (tackling antisemitism). It affected the three of them especially since having ties to the temple. All of them had attended their preschool. As is the norm, the girls made T-shirts and sold them to raise funds for the victims through TGAO.
The T-shirts became a go-to platform for funds.
Photo Credit: Forever Photography by Liberty
"The t-shirts represented a message of unity, kindness, and acceptance," Ellie elaborated. "The support of our community showed how impactful one person's actions could be, and how we must all stand together and embrace each other's differences."
Since then, the little movement has expanded into a school club with more members and has since become a nonprofit organization. The three have also appeared on a Channel 8 televised community meeting panel to promote their TGAO mission. The Together As One club meets at school twice a month with a lot of creative events in place.
Until this May, the girls were set on working on extending the club and its values to other San Diego area schools, starting with Poway High School. They hope to spread their club to every Poway Unified School District high school and continue to grow as a movement.
"We'd also love to work with elementary and middle schools so we can reach kids before they get to high school, which seems to be when a lot more prejudice comes out," says Ellie. As of now, they've been reaching out to people, conducting interviews with other students and spread their stories via Instagram.
Outside the Together As One club, Ellie is not only using the video-syncing app, but she also teaches golf at the Special Olympics. Meanwhile, both the twin girls play soccer for their high school, with Lola playing for Force FC and Sophie also taking rowing classes.
Quotes and info courtesy of 92127 Magazine.
Keep checking in to Celeb$fortune for more fortune stories. Stick around for other Celebrity Net Worth content.