The Real Housewives of Atlanta don't choose their people out for nothing. And after a stellar career as a model and actress, reality TV didn't come out as something new for Eva Marcille Sterling at all. She knows how the reality world works as she's not new to it, with her net worth already on the up before joining the show.
Born Eva Marcille Pigford on October 30, 1984 [age 35], in Los Angeles, California, she joined the RHOA cast in 2018 during its tenth season as a friend through NeNe Leakes [net worth: $14 million] and made it to the main cast list in the 11th season of the Bravo TV show. BTW, her middle name Marcille is a combination of her two grandmothers' names, "Marjorie" and "Lucille".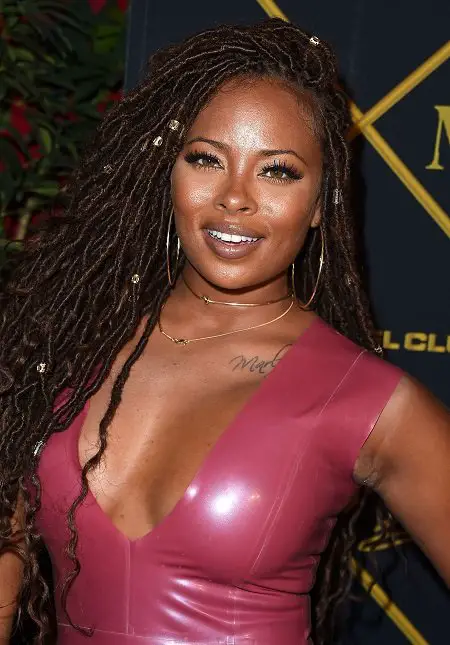 Eva Marcille arrives at the Maxim Hot 100 Party on July 30, 2016, in Los Angeles, California.
Source: Getty Images
Despite leaving college in the middle of the study at Clark Atlanta University in Atlanta, Georgia, it might've been the best thing she's done in her life as making the decision at 19 after winning the third season of America's Next Top Model became a stepping stone for her in the TV glamour world. With that, you could rest assured her net worth is no exaggeration.
Eva Marcille Collected Her Net Worth of $4.5 Million with Modeling and TV Jobs Side by Side
As of April 2020, RHOA star Eva Marcille controls an estimated net worth of $4.5 million. As soon as she left college to continue the CoverGirl cosmetics contract she got as the grand prize for Amerca's Next Top Model, she took the chances to take her TV career side by side with modeling.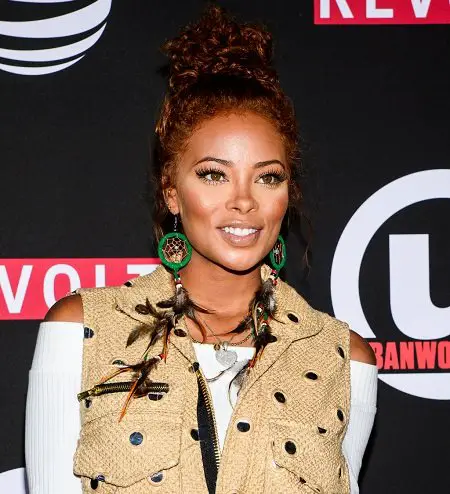 Marcille earned quite a lot in her early days as a model.
Photo Credit: Ray Tamarra, Getty Images
Eva went with the name Eva Marcille Pigford when she was modeling under the management of duo Benny Medina and Tyra Banks. She was already getting those acting roles well before her decision, but she did decide to drop her last name and just go with Eva Marcille after leaving Medina and Bankes in November 2006 to go under new management. She did it to get a new recognition as an actress with that latter name and still use the former one when modeling.
Before Real Housewives — Modeling & Acting
That net worth value is justified by how she is so active in the glamour world. She boasted a diva attitude before the finale of America's Next Top Model in December 2004 but won the competition nonetheless, beating Camara "Yaya" Da Costa Johnson with the Noriko Fukushima runway show. With that, she won a $100,000 contract with CoverGirl, a fashion spread in Elle and the opportunity to be managed by Ford Models.
It became quite a huge stepping stone for her in the glamour world as she left college and took a big stance in the modeling industry. Apart from CoverGirl, she's also featured in several other magazines and brand advertisements, including, but not limited to, Samsung, Jewel, WeTheUrban, UNleashed, Star Magazine, Elle, Elle Girl, AppleBottoms, Lerner Catalog, and Rolling Out. She's also been on the cover of Brides Noir [Sept. 2006], Women's Health and Fitness [May 2005], King [June 2005], IONA [November 2005], and Essence [Jul. 2005].
Mrs. Sterling is shining with her net worth.
Photo Source: Eva Marcille, Instagram
Eva's modeling career was spiking in the second half of the 2000s, as she appeared as part of several fashion shows. But she seems to put more focus on acting and reality TV since 2008/09, going under Eva Marcille only and signing with LA Models. But her time on TV started just as she won the Top Model competition. And a year later, so did the publicity of her personal life.
She first appeared on a February 2005 episode of Kevin Hill. Roles just started rolling in on movies and guest roles in several TV series. Her longest-running role was in the critically-acclaimed The Young and the Restless in 2008-09, which she got nominated for two NAACP Image Award for Outstanding Actress in a Daytime Drama Series, with notables roles in House of Payne & Born Again Virgin. In movies, the most notable ones include The Walk, Crossover and I Think I Love My Wife. She also won a Young Hollywood Award.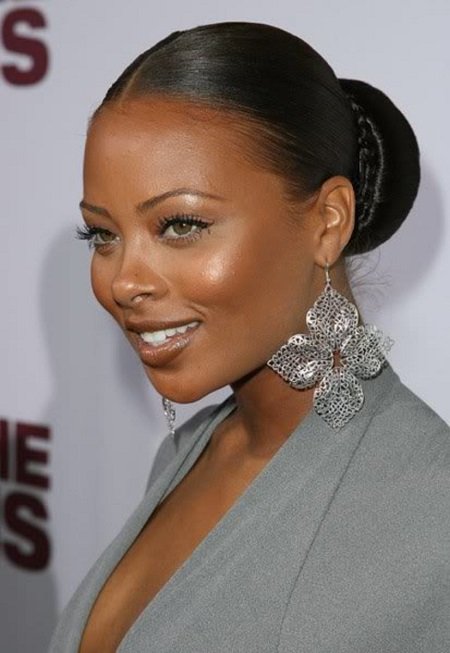 Marcille was nominated for two awards, if that's new to you.
Photo from: Pinterest
As for reality TV, apart from those appearances in various talk shows, she's first been a part of Black Poker Stars Invitational in 2008 & About the Business in 2016 and then competed in the first season of VH1's Scared Famous in 2017. She's also been a guest or a co-host in several other competitive shows, returning to America's Next Top Model in quite a few episodes after winning the thing.
These days, the only modeling she does is on social media. But yeah, she's letting people know of her family life more often than modeling. Still, at times, she'll also sponsor products from certain brands on Instagram. With 3.8 million followers and over 7,650 posts, she does earn about $10,200 from each of her posts through sponsorships, a little insignificant to her reality TV earnings.
Finally Found Love to Join the Real Housewives Cast — The Salary
As mentioned, she's had quite a few rough patches relationship-wise since winning the pageant show. She first dated House of Payne co-actor Lance Gross since July 2006 and was engaged to him from December 2008 to March 2010. The representatives said they split amicably, but there was a fire going off after they were alleged to have been in an argument during the Super Bowl XLIV weekend in Miami. After that, she was in a 2-year relationship with Flo Rida as well.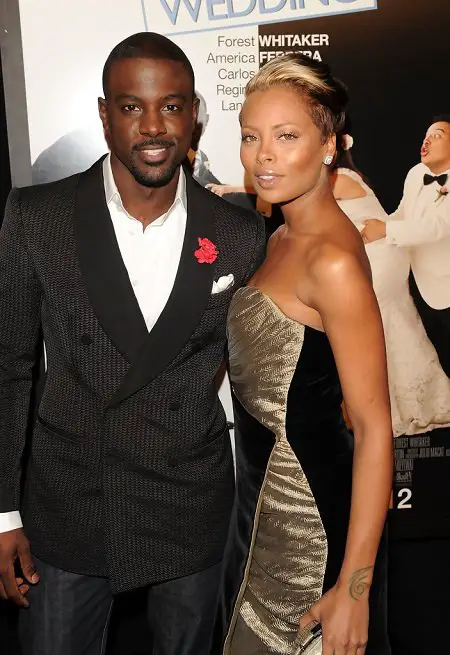 Marcille dated Lance Gross for almost four year, being engaged to for 1.5 years of that.
Photo Credit: Stephen Lovekin, Getty Images
She then started dating musician Kevin McCall, since God knows when, but the relationship was more strenuous than anything. They were parents to a daughter Marley Rae Sterling in the Spring of 2014, but until January 2020, Marley didn't know McCall was her father since she and her mother were left estranged two months after her birth. It's unlikely that she still understands it as she's still a toddler.
In fact, it is said that McCall wasn't involved in Marley's life by choice or by force as Marcille took complete custody of her daughter by 2018. Apparently, there was a whole lawsuit McCall filed against her, seeking time with his daughter, that he later didn't respond to. By then, a new man had already walked into her life. The guy who Marley thinks is her real father and is treat life his own daughter — Michael Sterling, an attorney from Beaumont, Texas. That evidently explains Marley's last name as Eva changed it after the wedding, she revealed in August 2019.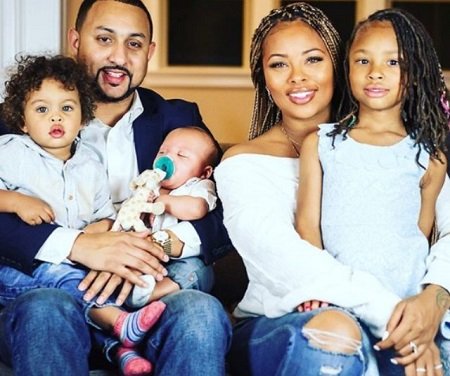 Marcille is married to husband Michael Sterling as they raise three kids, a daughter is from a former relationship.
Photo Source: Eva Marcille, Instagram
Michael is currently working as the director of the Atlanta Workforce Development Agency as well as a partner in the boutique law firm Dreyer Sterling, LLC. Yeah, the couple's got a lot for the sources of their net worth. Meanwhile, Eva herself earned around a $250,000 salary for her first season and was raised by $25,000 for the time she was promoted to a main housewife in Season 12.
Eva Marcille and husband Michael Sterling started dating in late 2014 as they gave time for each other to get accustomed to their respective lifestyles. According to Eva, she has Kevin Hart to thank for meeting Michael in the first place, but it was her friend to Sasha Williams who asked her to go to Kevin's show, which also required attendees to go to a fundraiser elsewhere.
Thank you so much Kevin Hart for bringing Black love together. You have no idea.
They hit it off on their first date at Del Frisco, and she was ready to move to Atlanta with him. And guess who was there to greet her into the city — NeNe Leakes. It was she who suggested joining the Real Housewives crew to make some more friends in the city.
Meanwhile, Eva and Michael were ready to be parents by November 2017. Their first son Michael Todd Sterling Jr. was born in April 2018. But first, they got engaged in December 2017. Afterward, they got married on October 7, 2018, and then were parents again to their second son, Maverick Sterling, on September 27, 2019. The wedding was featured on the show.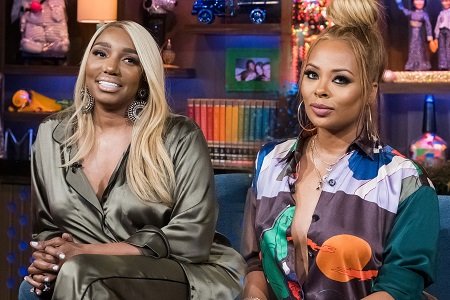 There was also apparently a feud going on between these two as well.
Photo Source: Bravo TV
On the first season of her The Real Housewives of Atlanta appearance, she came on just as a friend as the first of her other friends became Marlo Hampton, who's been the confidant of her finances and also continues to be a friend for the show. By the end of the season, she was ready to be a full-fledged housewife. She was introduced into the main cast for Season 11 as Shereé Whitfield made way for her. Kenya Moore was demoted to a guest in that season with Shamari DeVoe also joining the show. But the latter statement became true only for that season; it became the same for Season 12.
For now, apart from having that drama with Porsha Williams [net worth: $600,000] or even Kandi Burruss [net worth: $32 million] for that matter, things have never been better with her family life, especially after that new house that she bought for her family. Here's everything you need to know on that one.
Continue to tune in to Celeb$fortune for more celebrity Net Worth content. Also, go on over to the Focus section for other updates and tidbits.