TikTok has emerged as the hottest social media platform where new influencers are flourishing every second. Among them is 17-year-old Nicholas Philmon (b. June 28, 2004), one of the rising stars in this video-sync app. And if you have spent quite some time on this app, there's a good chance you may already have stumbled upon one of his videos.
Born in Austin, Texas, Philmon is an American TikToker and musician who is best known for his comedic skit on the video-sharing app. His sense of humor has helped him garner thousands of fans on other social media platforms like Instagram and YouTube as well.
Nicholas went to Lago Vista High School, a public school located in Lago Vista, Texas, USA. Growing up, he was also keen on acting and participated in various plays during high school. He even became a State Champion (One-Act Play Conference AAA) in the University Interscholastic League 2019 and used to play Trumpet in a marching band.
Nicholas Philmon's Sexuality: Is He Gay? And Does Nicholas Philmon Have an Identical Twin?
Even though Nicholas Philmon has not yet opened up about his sexuality, there have been speculations of him being gay since the very beginning. However, he did share about being confused about his sexuality when asked if he was gay during middle school.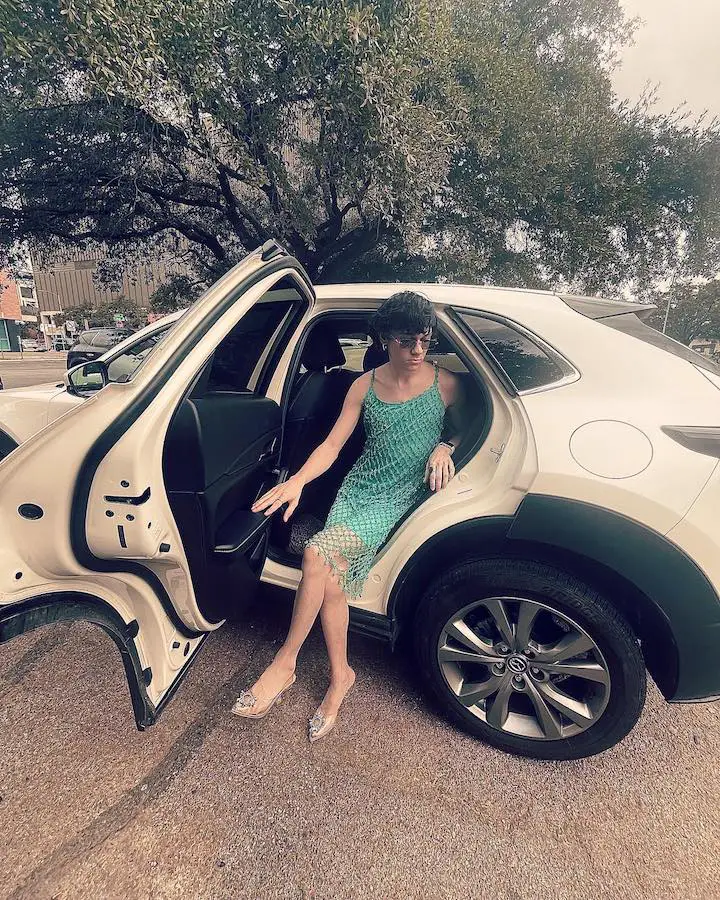 Yes, he does wear these in public as well.
Photo Source: Nicholas Philmon, Instagram
Additionally, he also wears feminine clothes like skirts & short dresses occasionally, paints his nails, and wears makeup and all, which only adds fuel to the fire. He even wore a beautiful white dress accessorized with white pearls during his homecoming where he was crowned as the homecoming king. Besides, Nicholas is not shy to post videos on his TikTok page supporting the LGBTQ+ community.
Meanwhile: OnlyJayus' Partner Mattie Westbrouck Came Out As Non-Binary in Their Teens
From pranking his fans and speaking gibberish & claiming it to be French to fooling everyone saying he has an identical twin sibling, Philmon never fails to entertain his fans. Though it was a prank, some people are still confused if he has a twin in real life. No, he does not. What's more, he also admitted that people think he looks like another TikTok influencer @Tik Toker, a deleted account, which may be due to their similar facial structures.
How Much Is The Net Worth of Nicholas Philmon? Know About His Musical Career
As per estimating sources, Nicholas Philmon holds a net worth of around $200,000 thanks to his career as a social media influencer. Being a social media icon has its own perks as it opens various streams of income like live streams and collaborations, including sponsorships and brand endorsements.
Philmon forayed into the social media scene through YouTube in May 2016. However, he got his big break from TikTok. With over 2.7 million followers on his TikTok account, nicholas philmon (@nicholasphilmon), he earns an average of $2,100 per sponsored post.
His first ever video on TikTok which was posted in March 2020, got over 10k likes and 68k views. Since then, he has been ruling over TikTok, as even the popular influencer-actress, Addison Rae finds him one of the funniest TikTokers on the app.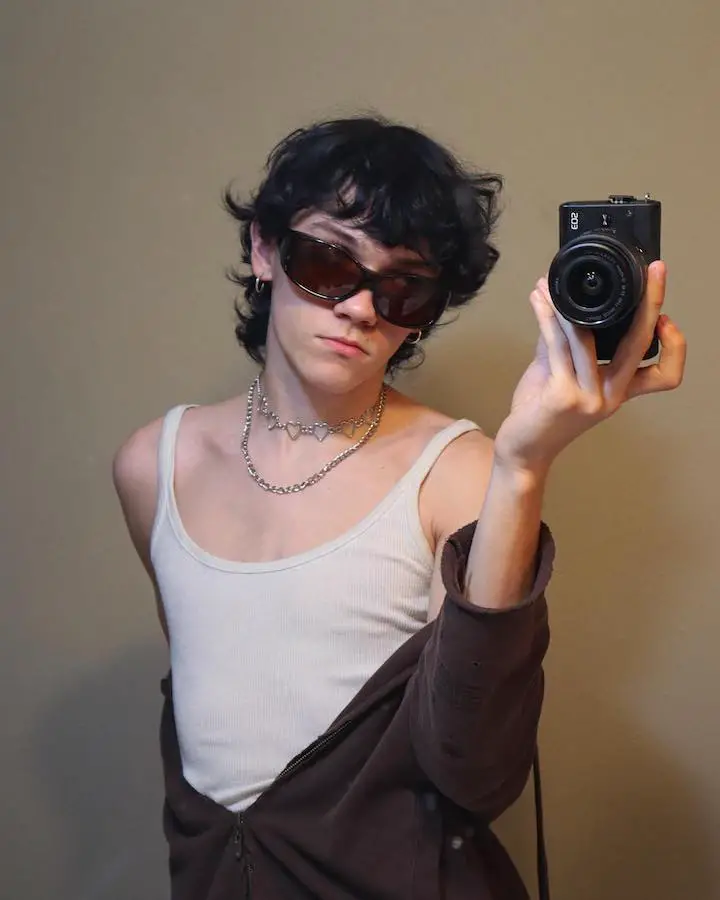 Philmon really prides himself on the dresses he wears.
Photo Source: Nicholas Philmon, Instagram
One of his most viewed TikTok was the POV; when u realize u didn't do your homework, which got over 6.6 million views and 2.2 million hearts. Besides, he has been recently active on his YouTube channel, nicholas philmon, and has posted 14 videos at the time of writing.
Philmon also makes a good sum from his Instagram page as well. He has over 58K followers on his Instagram account, nicholas philmon (@nicholasphilmon), from which he makes an average of $300 per post strictly through sponsorships.
Recommended: Brody Wellmaker's Top Half and a Woman's Bottom Half Makes for Quite the Funny Clips with His Talent
Nicholas is also an aspiring music content creator and has already released seven songs that are available on Spotify, Shazam, as well as YouTube. He made his debut in his musical career with the song, ride on in June 2020. He then released other songs like treating me right, something you won't see, running real slow, unadded, Are You Sure, and Out Of It.
Stay tuned and connected to Celeb$fortune for more content from the entertainment and social media world.