Someone living in Beverly Hills screams rich ladies from the start (come on, we've all watched the movies), and it wouldn't have been surprising to find Sutton Stracke's net worth to be too damn impressive too. But her "friend" Lisa Rinna's early brag, or whatever you like to call it, about Stracke's money was keeping everyone on edge about where she gets the money to flaunt her lifestyle from.
The mother-of-three has made it clear she doesn't like to talk about money too much, understandably due to her Southern charm. But she's gradually opening up to it despite not giving out too much detail into her fortune. Of course, house tours and such often do get it out of the housewives, but she's a friend for this season, something that's been to discuss this season.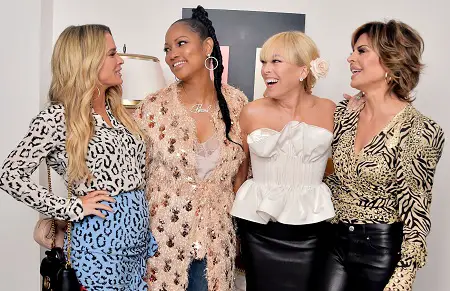 Sutton Stracke (R-2) was introduced as Lisa Rinna's (R-1) friend, with Garcelle Beauvais (L-2) as a new main cast member.
Photo Credit: Stefanie Keenan, Getty Images
Regardless of anything, a full-time housewife or friend, Sutton Stracke has made her mark more prominent than what the other cast has made before. Her fortune goes beyond the compensation from her ex-husband and personal association with Dolce & Gabbana, and her net worth maybe just an understatement. But there's still much to learn about her, and the value is still subject to updates.
Sutton Stracke's Net Worth and 'RHOBH' Salary
The net worth of Sutton Thurman Stracke (née Brown) is stated to be $2 million, first reported by Slice, but the number's too modest (and lowest) in comparison to the other cast members and the way she was introduced. Her job as a top-level party planner and her Dolce & Gabbana association was introduced from the get-go. On her first RHOBH appearance, she met up with Rinna as her friend during a fashion show in New York before traveling to an exclusive fitting at the private home of Domenico Dolce.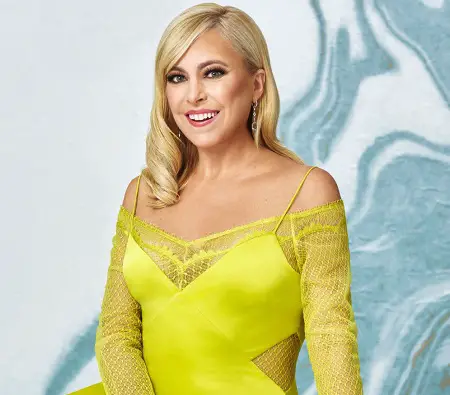 Celeb$fortune is inclined to believe $2 million is the lowest lower limit of her net worth estimation.
Photo Credit: John Tsiavis, Bravo/NBCU Photo Bank
As for her RHOBH salary, it's not expected to be much due to her designation as a "friend". Considering even full-time housewives didn't even get $10,000 an episode at one point, she's not getting that much as a friend either. But they do receive some compensation as some other franchises of the Real Housewives have proved to us.
Recommended: 'Queen of RHOA' NeNe Leakes' Net Worth, Salary, Personal Life & Career Details
However, the 49-year-old [b. September 21, 1970] was initially brought on as a "main housewife", as she explains on RealiTea With Derek Z  and others that she shot her involvement on The Real Housewives of Beverly Hills as one. But she was demoted to a "friend" after her kids couldn't film for the show due to the insistence of her ex-husband. Still, she may be promoted when the next season comes around.
'Dolce & Gabbana' Gifted Her a One-of-a-Kind Couture with a Tiara for Every Birthday & Rinna Doesn't Want You to Forget It
No one else is more vocal about Stracke's riches than Lisa Rinna, maybe more so than Stracke herself since she's a little conservative about money. But she has pointed out how close Dolce & Gabbana is to her, despite not being too into it before she met the founders. "Dolce & Gabbana's the best," Stracke gushed on their visit. "They give me tiaras for my birthday every year, it's so funny."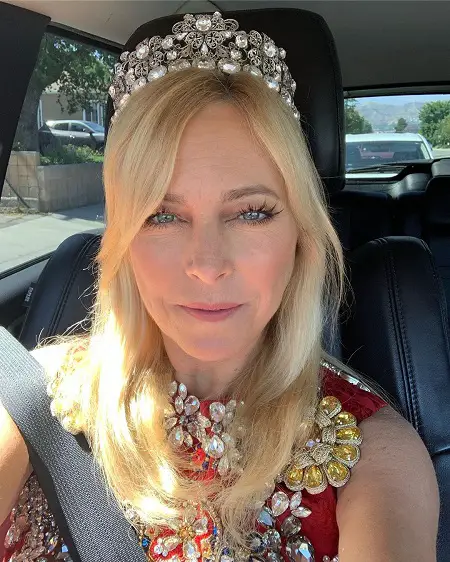 She really loves her tiaras, not to mention the custom couture.
Photo Source: Sutton Stracke Instagram
She's flaunted her tiaras, along with the collection of designer clothes, shoes and accessories, during the BravoTV Tour in March. But it's not just that Rinna boasts about her friend. "And she buys couture," Rinna pointed out the custom dress they made only for her as she mentions they met seven years ago. "And none of these other ho's do."
"What does it say about Sutton that Dolce & Gabbana make a one of a kind piece for her?" Rinna states in another confessional. "It says that she's rich, honey! She's-a-rich!"
You May Like: RHOC's Braunwyn Windham-Burke's Net Worth Breakdown
Couture's no big deal for Stracke, but so was Dolce & Gabbana a long time ago. But then, she became close personal friends with Domenico Dolce and Stefano Gabbana years ago after meeting at a fashion show in Italy, and she had the will to at least try them out. They bonded over their love for dance and got to know the designers and pieces personally. Now, they are her favorites.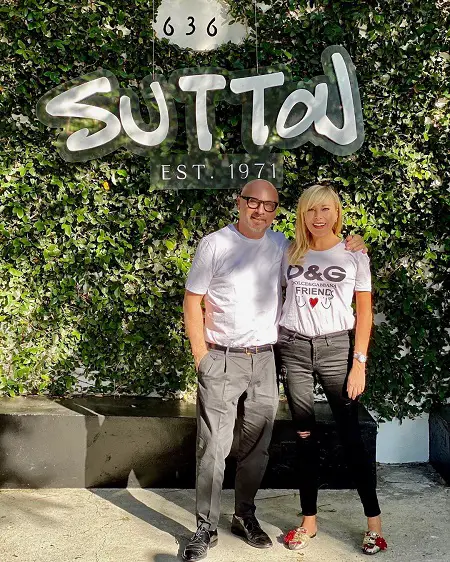 Dolce is not her only designer friend.
Photo Source: Sutton Stracke Instagram
"I was never a Dolce girl before. I don't have that kind of body," Stracke explained how she connected with the designers on Behind the Velvet Rope podcast. "They're the nicest, most giving people."
Sutton Stracke Is One Good Party Host to Be Included with the Obamas As One of the Best
What's that again? Back in 2015, when award-winning The Salonniere released its first 100-list for the best party host in the country, she made into it as a party host from Los Angeles. Of course, among the elites were former President Barack Obama and First Lady Michelle Obama (as one entity) on the list from Washington, D.C.
The list gave some insinuation of a ranking of the hosts, of course with numbers attached, although it seems it was only listed by cities in alphabetical order. It kind of gave the wrong impression, ironically, to The List that they'd toppled the former White House residents. There was no ranking of sorts from The Salonniere.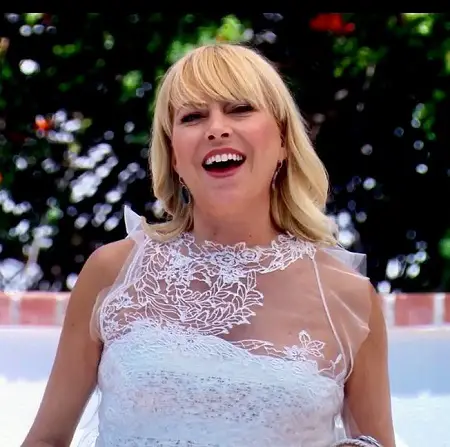 She's a passionate fashionista and traveler as well.
Photo Source: Sutton Stracke Instagram/Bravo
With the experience of being a socialite, planning a party how she wants it to be might have worked for Stracke to host for someone else too. And she's estimated to have earned quite a bit from the job.
Check Out: Eva Marcille Sterling's Was Quite a Success in Modeling — Her Net Worth & 'RHOA' Salary
But what might've been the biggest reward for the socialite from Augusta, Georgia, is the divorce compensation from her ex-husband Thibeault "Christian" Stracke, the Executive Vice President and Co-Head of Credit Research at PIMCO. He's also expectedly a millionaire enough to buy such a lavish mansion they used to live in before she recently put it up for sale. That's a discussion for the next part of her net worth story.
On the second part of the breakdown of Sutton Stracke's net worth:

► Stracke Didn't Know She Would Be "Set for Life" After the Divorce from Ex-Husband
► Selling Her Extravagant Bel Air Mansion Isn't a Setback, Which Still Doesn't Do Justice to Her Net Worth
► Entering Entrepreneurship with a Fashion Boutique in 2019
Stay in touch with Celeb$fortune for more celebrity Net Worth content. Keep checking the Focus section for more updates.