Annalisa Cochrane (b. June 21, 1996) is an American actress who is recently all over the news for being one of the lead actresses in the upcoming murder mystery television series, One of Us Is Lying. If you find her familiar, then you may probably recognize her as a quintessential mean girl Yasmine in the hit TV series, Cobra Kai.
Born to a pastor-businessman father, Steve Cochrane, and homemaker mother, Lis Cochrane, she has an older sister named Carin Cochrane. Annalisa, who is originally from Gig Harbor, Washington DC, spent over ten years of her childhood in Pune, India, where she was confronted by the plight of those people living in poverty.
Graduate of Loyola Marymount University in communication and media studies, Cochrane is very straightforward when it comes to showing her opinion whether be it about politics or climate change. Since the young age of eight, Annalisa knew she wanted to pursue her career in acting.
Annalisa Cochrane's Net Worth in 2021
As per estimating sources, Annalisa Cochrane holds a net worth of around $400,000 thanks to her acting career. As an actress and internet celebrity, there's no doubt she gets a good number of sponsorships and brand endorsements which further adds fortune to her wealth.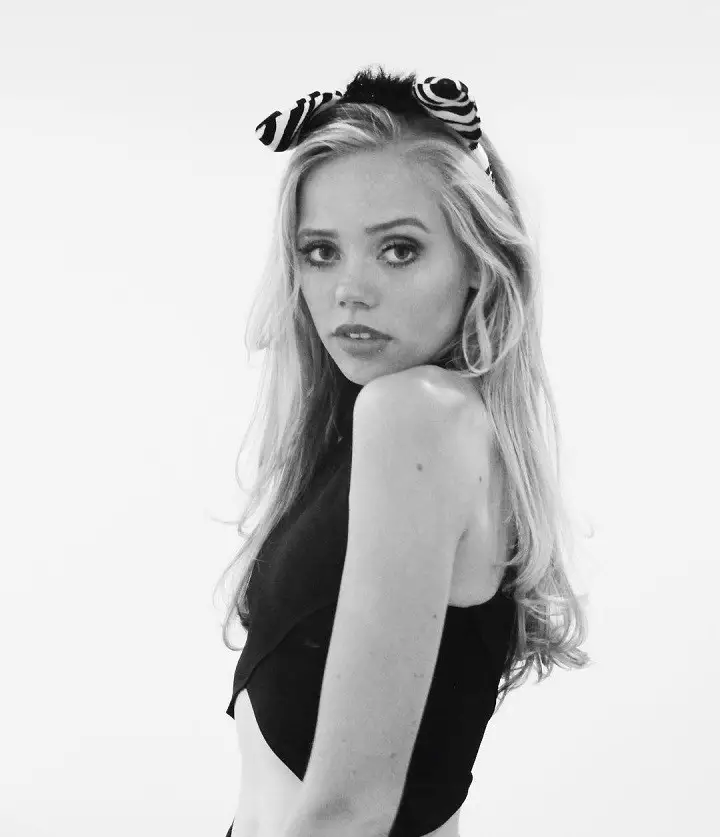 Cochrane's career only has one trajectory - upwards.
Photo Source: Annalisa Cochrane, Instagram
One of her most remarkable roles was in Cobra Kai, which is a spin-off series connected to The Karate Kid franchise. The 25-year-old landed her first movie role through The Landlord starring as a Chelsea Highwater. Cochrane has garnered nearly 30 acting credits to her name working in popular series like Into the Dark, Heathers, Queen Sugar, and so on.
Also See: See How Katharine McPhee-Foster Made Her Net Worth
The 5'6" American actress's followers count on her Instagram page, Anna (@annalisacochrane), is just over 126,000. However, even after being so underrated in her social media with only this many followers, she still makes good money from brand endeavors and sponsorships. She's also been in a few magazine publications.
Since Her Debut In 2014, Annalisa Has Never Taken A Break
Unlike others, Annalisa Cochrane always knew what she wanted to do in her life from a very young age. At the age of eight, the Cobra Kai actress already started working on her dream to be an actor being involved in several acting classes and programs.
Cochrane is capable of playing an array of characters.
Photo Source: Annalisa Cochrane, Instagram
Cochrane made her acting debut through the Hollywood movie, The Landlord in 2014 at the age of 18. She then played a series of minor roles in Bizaardvaak (2016), Modern Family (2016), Days of Our Lives (2017), and so on.
Get to Know: Saxon Sharbino
However, she only got her big break from the American martial comedy-drama series, Cobra Kai which is a sequel to The Karate Kid. Since then she has left a remarkable mark in the entertainment industry. She will be playing the role of Addy in Peacock's YA, One of Us Is Lying.
Annalisa Cochrane Is Not Afraid To Talk About Politics
While other celebrities prefer to keep mum when any topics related to politics come up, that is not the case for Annalisa Cochrane. She always believed in the idea of voicing out one's thoughts and opinions instead of being a mindless consumer.
The grey-eyed beauty even clarified that "it's my generation's responsibility to speak up and speak out to help save this planet". Talking about her political preference, she is certainly not shy of showing her support for Joe Biden-Kamala Harris time and again.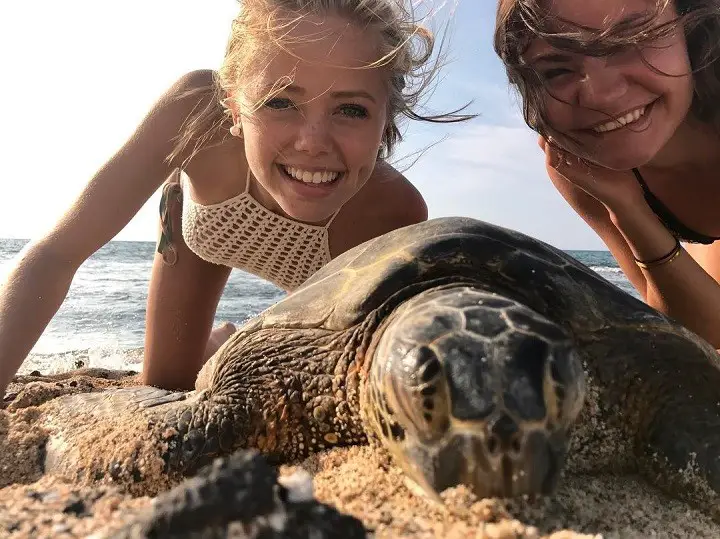 She's also chronicled much of her private life on Instagram, as most people do.
Photo Source: Annalisa Cochrane, Instagram
Growing up in India, she well-observed the struggles faced by the people in the poverty line even to get clean water and a roof under one's head not to talk about other basic rights. During an interview with Close-Up Culture, Cochrane revealed how she wants to bring light to these issues through movies.
Who Is Annalisa Cochrane Dating?
As talented as Annalisa Cochrane is, her dating life is not so entertaining; no drama, no controversies. There's no doubt that there are lots of her admirers for this blonde beauty in and out of the industry dying to fall in love with her. However, she seems to be focused on her career for now.
Well, having a boyfriend doesn't necessarily mean having a distraction, but for some, they tend to do quite well when their attention is undivided. Besides, we don't know if she is dating a boyfriend secretly or even is married unless she decides to open up about her romantic life.
Here Are Some Details About Annalisa's Role in YA 'One of Us Is Lying'...
Annalisa Cochrane will be portraying the role of Addy, the princess and popular cheerleader in the American mystery drama series, One of Us Is Lying. The TV series is an adaptation of Karen M. McManus's #1 best-selling novel of the same name. It is scheduled to premiere on Peacock on October 7, 2021, and is of eight episodes on the first season.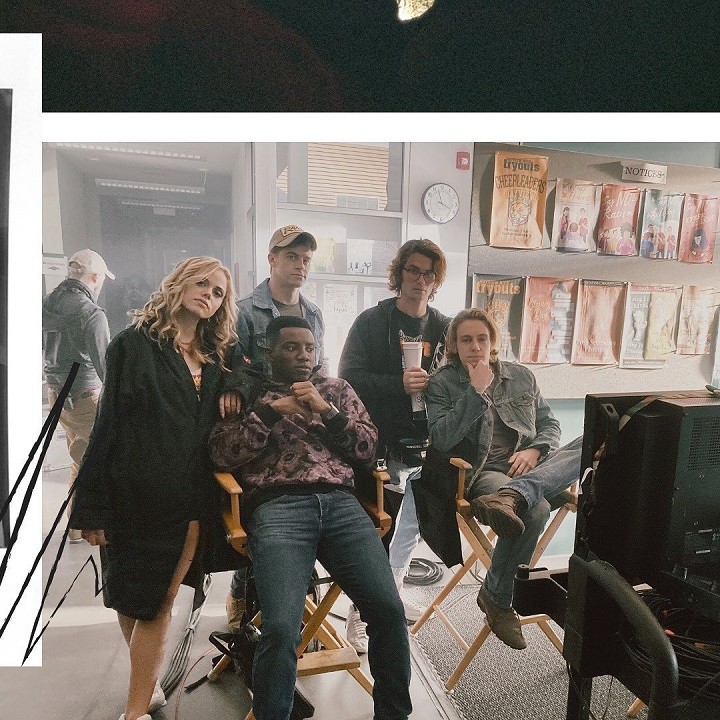 Filming for 'One of Us Is Lying' started with the pilot in November 2019.
Photo Source: Annalisa Cochrane, Instagram
One of Us Is Lying is the story of five students who walk into detention, but only four people make out alive. The remaining four students become the murder suspect after that tragic day as they all have their own secrets to hide. The series stars Marianly Tejada as Bronwyn, Cooper van Grootel as Nate, Annalisa as Addy, Chibuikem Uche as Cooper, and Mark McKenna as Simon.
Stay tuned and connected to Celeb$fortune for more celebrity content from the entertainment industry.