"The consistency of little details makes the greatest things", says Marianly Tejada Burgos, aka Marianly Tejada, who left all her family and friends behind home and moved to New York alone at the age of just 18 in order to pursue her career in acting. Tejada is an aspiring actress and model notable for her roles in Orange Is The New Black and The Purge.
Born in New York, she grew up in the Dominican Republic and even graduated high school from there. The youngest of five siblings, one of whom is a photographer Jesus Tejada, Marianly learned English only when she turned 10. From working as a waitress to a model and then an actress, know some interesting facts about Marianly Tejada's life.
Marianly Tejada Turned Her Parents Around from Architecture When It Comes to Acting
Born to Dominican parents in New York, Marianly Tejada spent almost eighteen years of her life in the Dominican Republic even graduating high school from there. However, she decided to shift back to New York in order to get a degree in architecture at the age of 18.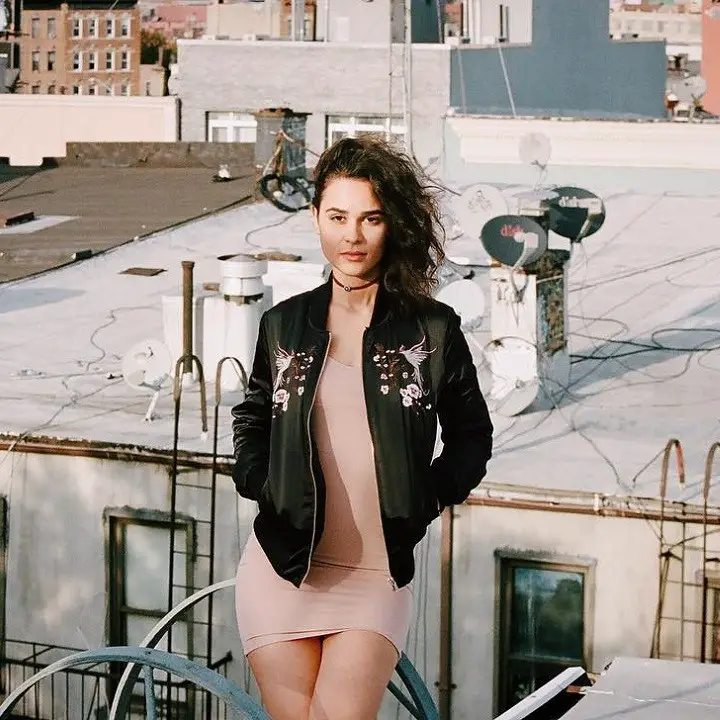 Tejada also did ballet when she was young.
Photo Source: Marianly Tejada, Instagram
The 29-year-old always knew she wanted to be an actor but did not find any encouragement as 'acting' was not considered a career in the Dominican Republic back then. After graduating high school, her interest to be in the entertainment business further increased. But, she still decided to pursue her career in something which would please her parents leading her to apply for a degree in architecture instead.
While studying architecture, Marianly started getting modeling and commercial opportunities which sort of opened her way to the industry. She eventually started taking theatre classes in New York and finally decided to pursue her career in acting.
However, it was anything but easy for her to manage her studies and career side by side working different jobs like nanny, barista, and waitress. That's when she decided to put her study on hold which her parents were actually not proud of.
Also See: How Anya Chalotra Went from Theater to 'The Witcher'
It's not like her parents were strictly against the decision to be an actor, but they were also not so supportive enough and always reminded her not to be so reckless in life. But once they saw how hardworking and determined she was to achieve her dream, they became her biggest fan.
Tejada landed her first role in 2013 starring in the Dominican Republic's romantic comedy, Who's The Boss, where she played the role of Patricia. She then moved back to New York again and graduated from the 2-year Stella Adler Conservatory Program.
Did You Know Marianly Tejada Was Miss World Dominican Republic 2011?
Many don't know but Marianly Tejada, before an actress, was renowned as the winner of Miss World Dominican Republic 2011 or Miss Mundo Dominicana 2011. Her decision to participate in the pageant was instant that she only had two months to prepare for the Miss Dominican Republic.
Watch: Introducing Miss World Dominican Republic 2011
Even after such a short preparation for the pageant, Tejada eventually won the beauty competition and became Miss Mundo Dominicana held on September 20, 2011, in Renaissance Auditorio de Festival del Hotel Jaragua, Santo Domingo. She then represented the Dominican Republic in Miss World 2011 and even won the title of general sports champion.
How Much Is The Net Worth Of Marianly Tejada?
Marianly Tejada no doubt is a very talented actress, but she has not managed to get any impressive movies and series and show off her true ability. This might be the reason why Tejada holds a net worth of around $200,000 at the time of writing.
The bilingual actress got her start as a performer from comedy romance Who Is The Boss at the age of 21, followed by acting in Once Upon A Fish, Cordones Necios, and Bridecon. However, her career only started gaining serious traction in 2019 when she got a major opportunity to play the role of Elena Mendoza in the hit TV series, Orange Is The New Black.
Tejada then got cast as Sofia Carmona in The Purge and Lourdes in Seeds of Power and has managed to add eight acting credits to her name as of 2021. After spending almost a decade playing minor roles, it seems like her time has finally come as she got to be in the lead cast of Peacock's murder mystery drama, One of Us Is Lying.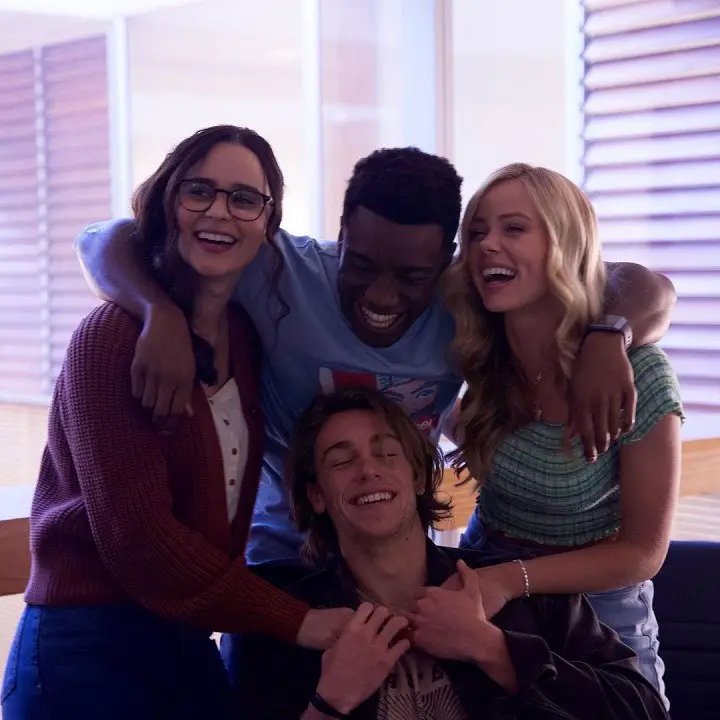 Tejada was certainly excited about the show.
Photo Source: Marianly Tejada, Instagram
The series is based on Karen M. McManus' bestselling novel, One of Us Is Lying, and Marianly will be playing the role of top student Bronwyn Rojas. The TV series is about the life of five teens from various cliques in their high school who end up in detention together — but only four of them emerge alive.
Recommended: Lindsay Lohan's Twist-and-Turn of a Career in the Entertainment Industry
The other cast of One of Us Is Lying comprises Cooper Van Grootel, Annalisa Cochrane, Chibuikem Uche, Mark McKenna, Jessica McLeod, Barrett Carnahan, and so on. The YA series premiered on October 7 and will be of eight episodes.
Apart from acting, the 6 feet tall Tejada makes a good sum from her modeling career as well. She has managed to work with popular clothing brands and magazines. Besides, she garners some wealth from sponsorships and brand endorsement through her Instagram account, Marianly Tejada (@marianlytejada).
Fans Are Loving Her Chemistry with Reel Life Lover, Cooper Van Grootel, But Here's Her Real Answer
Marianly Tejada has not even disclosed her age till this date, let alone her lover. However, she once talked about her love life and confirmed that she is very single and hopefully will be married with a child in the next 5 years which she said two years ago.
Talking about her significant partner on a podcast with Jonni Vegaz, the actress revealed that she does not mind if her partner is from or outside the industry. She further affirmed that if he is from the entertainment industry then it will help them to understand one another better and if not, then they will have two different worlds to learn from.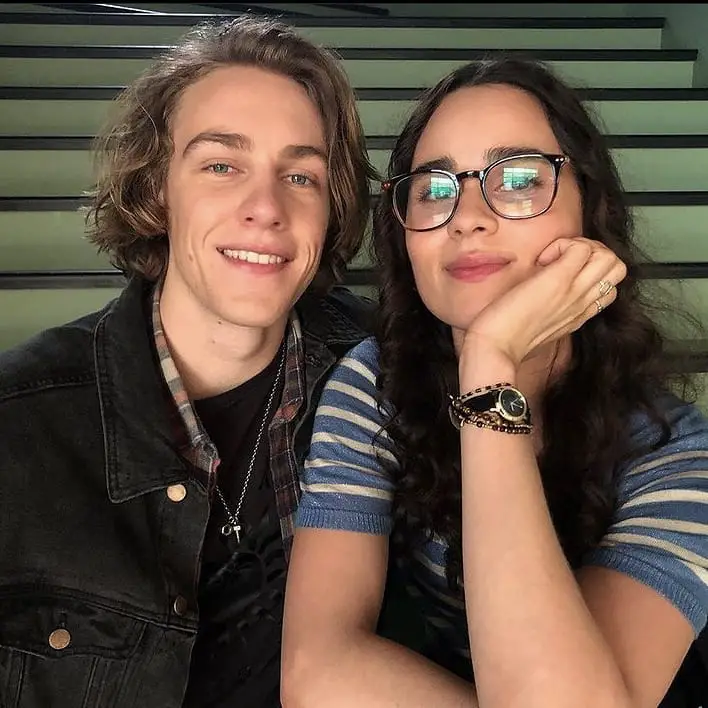 The two don't deny their on-screen chemistry either.
Photo Source: Instagram
Well, this does not stop fans from shipping her with the onscreen partner, Cooper van Grootel. Tejada and Grootel, who will be playing the role of playboy Nate, are ten years apart, but still have amazing chemistry as lovers in the show which made fans wish they were dating in real life as well.
After This: Actor/Comedian Julie Nolke Is the Complete Package
They are even considered Instagram goals as the duo do not shy of posting pictures with one another. According to Marianly, Cooper is very chill and cool which makes him very comfortable to spent time with. Their love for photography and good films have made their bond stronger than other casts as well.
Stay tuned and connected to Celeb$fortune for more celebrity content from the entertainment world.