For someone named the CCIM Utah Agent of the Year and 2019 Office Broker of the Year founding and working at the number one commercial real estate firm in the Intermountain West, you know Brandon Fugal is living large. And with his most recent reveal as the owner of the mysterious Skinwalker Ranch as well, his status of prominence has folded over, more than before. And sure, it's boosted his net worth that no one exactly knows yet.
Fugal's plan for a career in real estate started when he was in Pleasant Grove High School in Utah and obtained his real estate license at 18. He immediately began his career in the corporate real estate world. With experiences as a senior associate at Grubb & Ellis/Wallace Associates and vice president of Utah Realty Group, he co-founded a business of his own, the Salt Lake City office of Coldwell Banker Commercial (CBC) in 1998.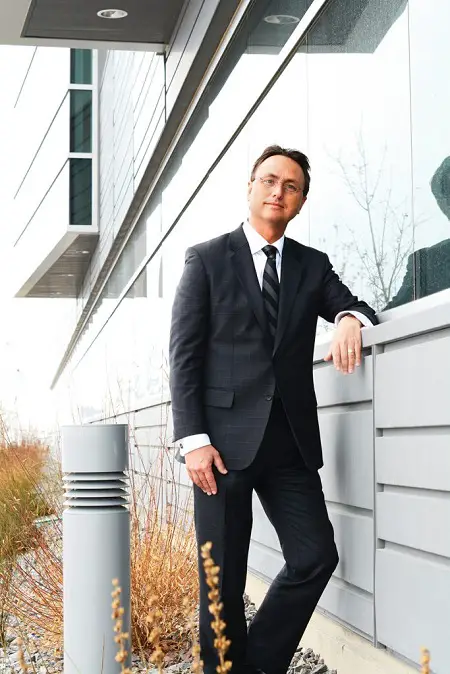 Born on April 1, 1973, he was already dominating the office market at 25.
Photo Source: UtahValley360
With a stellar, high-flying real estate career that he put CBC on the map, he worked his way into the infamous Skinwalker Ranch, known as the hotspot for extra-terrestrial activities, and one scientist he associated while there suggested he should be the one to buy the property from Robert Bigelow. Of course, he is a big science geek himself, and he's a more humble person than you can imagine from a real estate magnate.
From the Author: First, Introducing Brandon Fugal
Why Forbes Hasn't Calculated His Net Worth Yet, Probably
Brandon Daniel Fugal bought the 512-acre Skinwalker Ranch in 2016 from aerospace billionaire Robert Bigelow [net worth: $1 billion] in a super-secret deal that no one knew about the new owner. The identity of the owner, that is. Fugal was well-known in his state. And he still doesn't want to reveal how much he paid for the land, but if Forbes askes him to, he might.
Of all the crazy rich people Forbes cover, Fugal should have come under their radar. But there has never even been a mention of his name in a single article from the record-keeping organization, despite there been records of his record-breaking real estate business. It's not like they've not got their hands on some exclusive billionaires with more complicated transaction list already.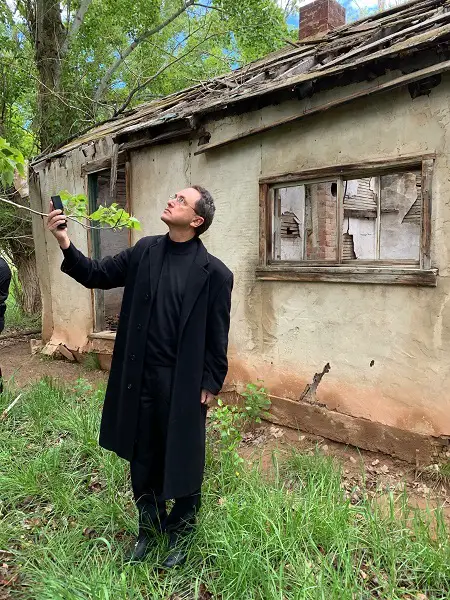 Brandon Fugal's net worth is yet to be estimated, much less determined.
Photo Source: Brandon Fugal, Twitter
So why is Fugal not in Forbes' net worth radar, even after the launch of The Secret of Skinwalker Ranch on History Channel? For one thing, Fugal decided to come out as the owner of the weird land only as recently as March 2020, when Vice wrote a column on him, despite allowing History Channel into his world way before. And for another, Forbes likely calculates people's net worth on a yearly basis. Come back next year, and we may have a number too.
Recommended: 'The Curse of Oak Island's Marty Lagina Net Worth & Biography
As much open as he's about anything, his choice to keep the land-sale deal under wraps, although thoughtful, makes it impossible for anyone to determine his net worth, but judging by his buyout of the Ranch with the price added up by the nature of the area, he can be expected to be a billionaire. And even if not, Brandon Fugal may be worth minimally as much as $500 million. And the higher limit is the sky.
And this is important, Fugal does not earn a dime from History Channel's The Secret of Skinwalker Ranch. Starring engineer and author Travis Taylor, his employees at the ranch make regular appearances on the show, including principal investigator Erik Bard, head of security & Fugal's close friend Bryant "Dragon" Arnold, and ranch superintendent Thomas Winterton, to name a few.
Here's the Stretch of His Empire!
CBC merged with Colliers International in 2018, but don't worry, he's still the chairman of the company. And mind you, he's not limited to real estate only. With a piqued interest in all things science, he's a part of the foundation group of a number of technology-related companies in and around Utah.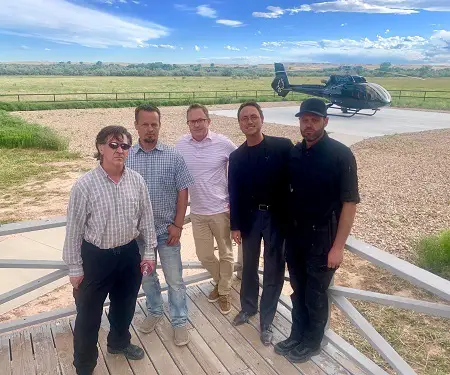 Brandon Fugal's team at Skinwalker Ranch.
Photo Source: Brandon Fugal, Twitter
It's pretty obvious co-founding Coldwell was the biggest leap of his career. With the success he's got there (along with worldwide recognition also, of course), he's been able to launch a number of other projects and companies into forgery. One of the first companies he co-founded was Cypher Corporation in 2010, a Utah-based software startup that developed Neural Network-based binaural++ noise suppression algorithms. He was the principal until it was acquired by Cirrus Logic Inc. in April 2017.
Also See: The Biggest Findings of the Lagina Brother Oak Island
He later co-founded Texas Growth Fund IIIC in early 2016 and has been a board member since. Another technology-related brand he co-founded was Axcend that developed nanoflow liquid chromatography (LC) systems in the Provo area of Utah. And quite recently, he's a board member and the strategic advisor of the CoronaVirus initiative Zenerchi LLC, a cross-company in Salt Lake City and Ho Chi Minh City, Vietnam.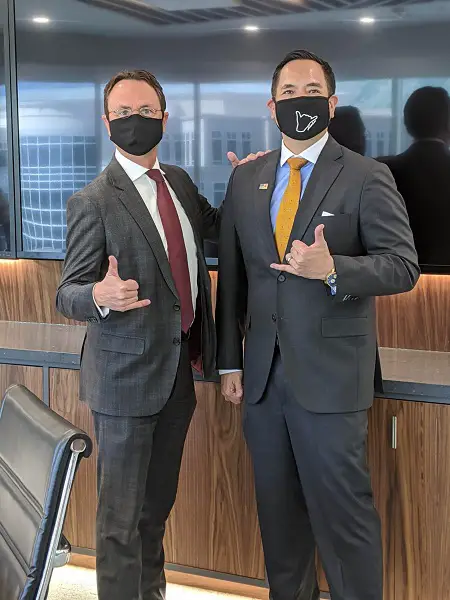 'Zenerchi' is his latest initiative, especially for COVID-19.
Photo Source: Brandon Fugal, Twitter
Additionally, he remains in the Utah Valley University Foundation Board, Utah National Parks Council Executive Board, Utah Valley Chamber of Commerce Board (and co-chair of the Executive Roundtable) and Women's Leadership Institute Board, while being a member of the Ancient Historical Research Foundation (AHRF).
Get to Know: Fugal's Castmate Travis Taylor and His Net Worth
He is also the owner of the shell corporation Adamantium Holdings, LLC, through which he bought the Skinwalker Ranch and also the reason you didn't know who the owner was. And not to forget, he has another charity foundation called Thanksgiving Development.
His Multi-Million Dollar Accomplishments Are a Thing of Beauty
During his time at making Salt Lake City's Coldwell office number one among 220 offices worldwide, Brandon Fugal was recognized undoubtedly as the #1 agent globally. He's also made Colliers the number one commercial real estate firm in the Intermountain West. His clientele list includes Charles Schwab & Co, Inc., The Northwestern Mutual Life Insurance Company, Novell, Inc., and the Workers Compensation Fund.
With his dominating abilities, he's leased at least a million square feet of properties and closed over 100 prominent transactions every year. He's directed the leasing processes of The Towers at South Towne, Parrish Crossing, the Sandy City Centre, and Canyon Park Technology Center, among others.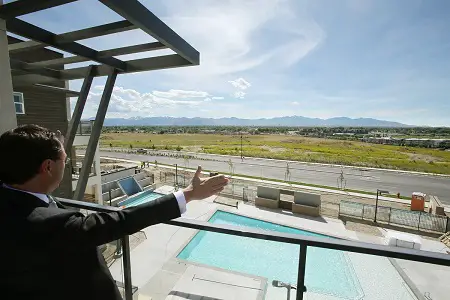 Fugal recently associated with $70 billion asset-worth 'Zions Bancorporation' to build a tech campus.
Photo Credit: Scott G Winterton, Deseret News
As for the sales, he's accomplished the sale of the Cottonwood Corporate Center for $100 million, the Embassy Suites/Convention Center for $100 million, the Rare Downtown Development Parcels for $10 million and Banyan Building for $2.2 million. If you want the true figure of his sales empire, Brandon Fugal has crafted over $6 billion in real estate transactions.
Check Out: Doorbell Magnate Jamie Siminoff's Net Worth & Success Story
Due to his recognition, Brandon Fugal has been featured in the Wall Street Journal, Money Magazine, Bloomberg, Real Estate Forum, Real Estate Executive Magazine, Commercial Property News, and Utah Business. Additionally, Fugal was also featured nationally as one of Real Estate Forum's Top 40 under Forty and as well as a Top National Dealmaker. In May 2020, he was named the CCIM Utah Agent of the Year and Office Broker of the Year.
He's As Social As He Can Get
And getting to a more fun side of Fugal, he had his own band called Supplicant, signed to StarPointe Records. Can you imagine? There are a few music videos here and there. He also owns a Airbus H130, the helicopter professionally called Eurocopter EC130 costing around $2.4 million, and a sweet Lamborghini. He's come here after upgrading from Porsche, Jaguar to Mercedes-Benz. With a whole Aero Dynamic Jets, you know he's living large.
If you want to see more of him, he is on Twitter, among any other social media platform, with only over 5,000 followers. He's also got an impressive portfolio on LinkedIn with over 500 connections. He is a very social individual with numerous interviews just in the past few months.
Prime Sources:
Colliers Profile
Vice Interview
About.me Profile
Decider
LinkedIn Profile
Keep checking into Celeb$fortune for more celebrity net worth content. Also see the 'Focus' section for more insights into a personality's wealth.