Adi Fishman (b. August 21, 2000) is an American YouTuber, content creator, and social media personality who is best known for doing pranks and challenges videos based on current trends. Adi is the archetypal boy-next-door: charming and witty person with a great sense of humor and a sensible head on his shoulder.
Fishman shot into prominence after launching a collaborative YouTube channel, Free Time alongside his brother Tal Fishman. Apart from Adi and Tal, other members of this collaborative channel with 3 million subscribers are Nick Mayorga, Michael Rosillo, Joseph Sim, Cenna Rashidi, and Anthony Rivera.
Having grown up in Los Angeles with his brother, Tal, and sister, Shani Fishman, Fishman wanted to join UHCL to study medicine but halted his studies after high school in order to focus on his career as YouTuber. Just like other content houses such as Sway House and Hype House, Adi used to once live with the other squad members in Free Time House filming vlogs, pranks, challenges, and reactions videos together.
Income Sources For Adi Fishman's Net Worth.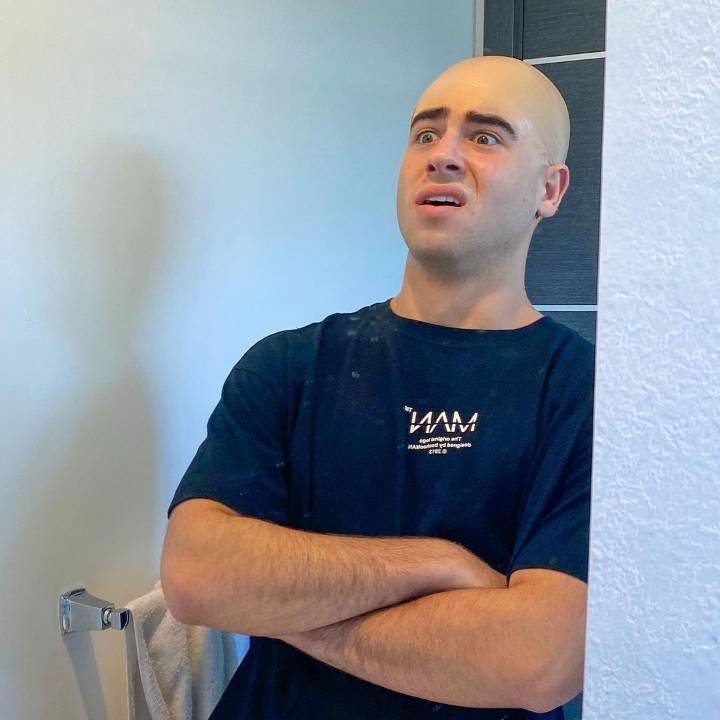 Adi Fishman: YouTuber or Comedian?
Photo Source: Adi Fishman, Instagram
As of 2021, YouTuber and content creator, Adi Fishman holds a net worth of around $1 million. It's a result of all the sponsorships & brand endorsement, live streams, and ever-so-popular merchandise. He has even got an email id, especially for his business purposes.
With over 1.82 million subscribers count on his self-titled YouTube channel, Adi Fishman, he makes an average of $1,750 per video. Likewise, he is also a member of the collaborative channel, Free Time which has over 2.89 million subscribers and earns up to $3,000 per video.
No doubt, his great looks, and cool personality has helped him to garner a good fan following all over his other social media account. In number, Fishman has over 3.5 million followers on TikTok (@adifishy) and 702K followers on Instagram (@adifishman) at the time of writing.
The 21-year-old potentially earns $2,800 per sponsored post from TikTok and makes around $3000 per endorsement post from Instagram. Apart from his social media earnings, Adi amasses a huge cut from his merchandise, Addicted which sells branded hoodies with addicted imprints on them.
Adi Fishman's Inspiration To Be a YouTuber Is His Brother, Tal.
Fishman originally planned to be an orthopedic surgeon but he had a change of plan when his brother, Tal Fishman convinced him to start a YouTube channel named, Tal and Short. The brothers' duo posted funny goofy videos and comedy skits that caught the attention of the audience and they hit 200K subscribers within a year.
But after a year, Adi lost his motivation to film videos and stopped filming videos. And that's when, Tal started his own channel, Reaction Time which now has over 15.1 million subscribers. Seeing the success his brother was getting as YouTuber, he again decided to join his brother's collaborative channel, Free Time, which contributed to his online success.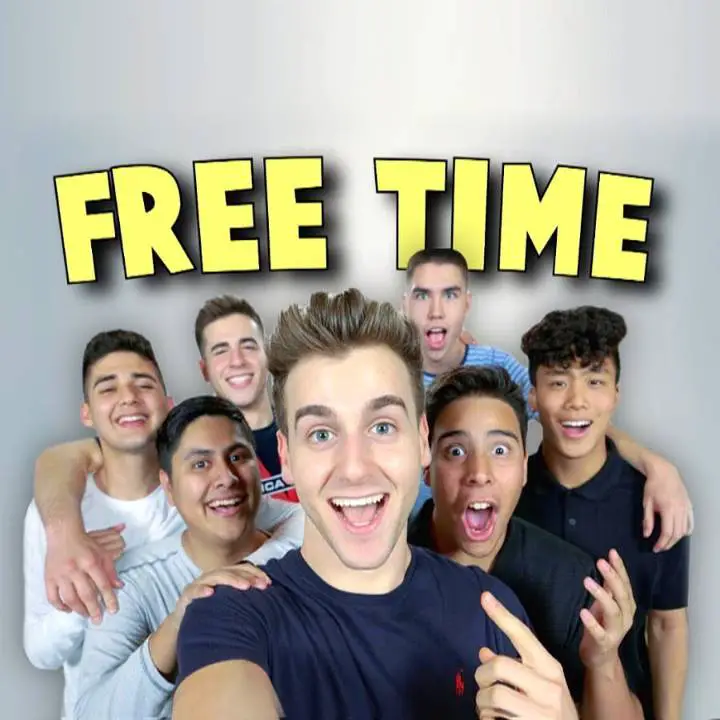 Adi Fishman And His Brother, Tal Fishman were once an inseparable duo.
Photo Source: Chloe Smith, Instagram 
He then started the now-deleted channel, Adi Fishman, during his junior year and started posting challenging videos with Cenna Rashidi. Even though he amassed over ten thousand subscribers in a short time, he took a break from YouTube as it was hard to balance your school and content creation.
Fishman then started another collaborative channel, Whatever Time with his friend, Nick Mayorga on December 28, 2016, which features random fun-filled videos including reactions, memes, challenges, games, pranks, and so on. Due to his busy schedule, he could not post videos consistently so he gave the channel to Nick and Joseph Sim aka Jojo and now the channel is named Nick and Jojo.
After successfully establishing himself as an aspiring YouTuber, Adi then launched the self-titled channel, Adi Fishman in May 2018. The channel now has over 1.82 million subscribers and is popular for pranks, reactions, and vlogs among the subscribers.
Meanwhile, Adi and Tal who were once an inseparable brother duo have drifted due to the feud between them. While the exact cause of their row is still unknown, many of their fans speculated Tal's girlfriend, Maddie Dean to be the cause of their dispute.
Their relationship has deteriorated to the point that Adi even left the Free Time House and leaving behind the group. Well, it seems like their drifting relationship has caused more harm to Adi as he already lost thousand of followers following their cold war.
Who Is Adi Fishman's Girlfriend? Why Did He Break Up With Emily Alexander?
Sorry for breaking it to you guys, but Adi Fishman unlike what many people thought has not broken up with Emily Alexander. In fact, it was a big fat prank done to fool their subscribers. In the video, Adi and Emily acted so well that people are still confused if they actually broke up.
While many of the fans assumed that it was Adi who pursued Emily, the truth was far from it. In fact, it was other way around as it was Emily who had feelings for Fishman during their freshman year of high school. Unfortunately, when he feels the same way for her, she had already stopped loving him. So, it took 2 years for Adi to realize that he fell in love with Alexander and they eventually started dating in September 2017.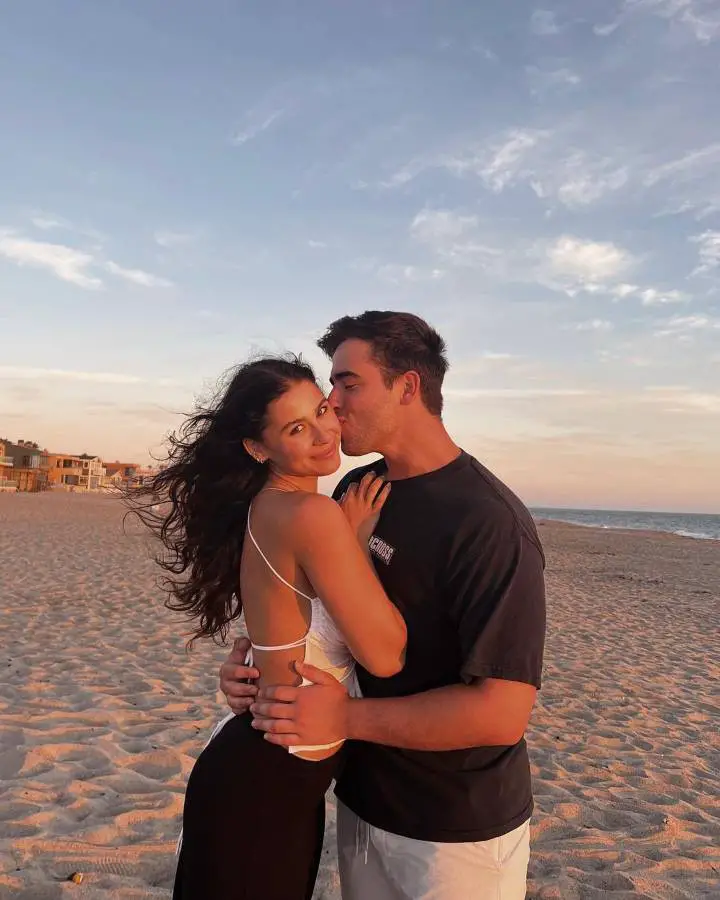 Is Adi Fishman Popping the question soon?
The couple has been going stronger than ever and they even celebrated their five years of together in September 2022. They even launched their family channel, The Diem Family now renamed as Adi&Em in June 2020, which has over 407K followers to date.
Being an internet couple, you have to face a lot of judgment and criticism and Emily also could not get away from it. Since they officially announced their relationship, there have been people who are calling out Alexander for being a gold digger. But the truth is far from it as Adi himself shut them saying they got into a relationship way back before he even started YouTube.
Fans Are Tired Of Adi Fishman Constantly Pranking His Girlfriend.
There's no doubt that prank videos are the most entertaining to watch but when you do the same old prank, again and again, even your fans will start hating it and the same happened with Adi Fishman. If you have scrolled through Adi's channel then you will know that he pranks his girlfriend, Emily Alexander almost every day.
From cheating to breaking up, fans are already getting sick of his so-called pranks and are lashing out at Adi for hurting and making Emily cry now and then just for the sake of the video. While some fans said that if he keeps on being mean and playing with her emotion then, eventually one day she will actually break up with him others suggested Emily leave him as she deserves much better.
Whatsoever, these pranks and others' opinion does not seem to affect their relationship as the two are going stronger for four years now. Fishman even moved in with Alexander at her new house in February 2021. What's more, he recently posted a photo on his Instagram with the caption She really caught the bouquet.. guess we're next suggesting they might get married soon.
Stay tuned and connected to Celeb$Fortune for more content from the entertainment and social media world.