Adina Rosenwald Miccio, or Adina Miccio (b. March 4, 1970), is an American entrepreneur who is better known as the mother of popular influencer, Brooke Miccio. She is the president of Adina Enterprises Inc and is popular as a David's cookies expert.
Hailing from East Northport, New York, she graduated with a Bachelor of Arts from Stony Brook University. Married to a retired firefighter, Sal Miccio, Adina started her own cookie company at the age of 18, developing award-winning recipes before selling her company to a publicly held company
While most of Brooke's followers love seeing her mother on her YouTube videos and podcast, some find her voice extremely annoying and do not back up to even calling her with "immature whiny-a*s smoker voice". Despite all these criticisms, Adina always makes others' day bright through her cheerful personality and high energy.
Adina Miccio's Net Worth In 2022: Her Own Weight Loss Journey Inspired Her to Start a Cookie Company
As per estimating sources, Adina Miccio holds a net worth of $500,000 thanks to her 30+ years of experience in the food business. She forayed into the baking world at the age of just 18 and started her own cookie company while a full-time college student at Stonybrook University.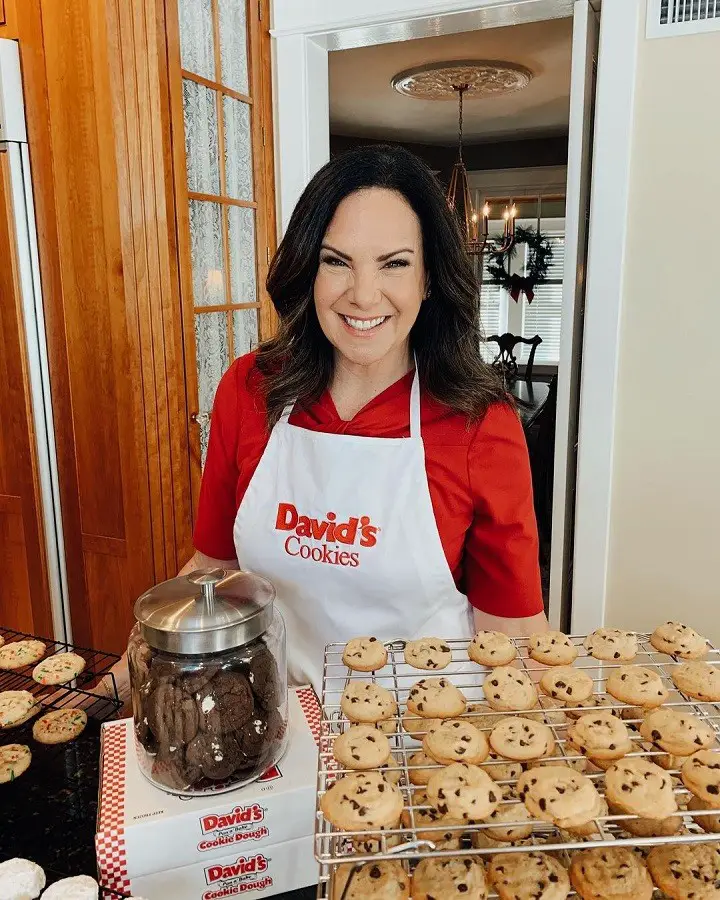 Miccio was quick to jump on the entrepreneur bandwagon back in the '90s.
Photo Source: Adina Miccio, Instagram
She came up with the idea to open a low-fat muffin/cookie company as she herself was struggling with weight gain at that time. After selling her company in 1997, the entrepreneur was then hired as the Regional Sales Manager in the food-service giant David's Cookies in 1998.
Miccio, who has been an integral part of David's Cookies for over 20 plus years now, has a decade-long experience in gourmet retail, foodservice, and wholesale. An expert in brand development, marketing strategies, packaging design, and logistics, Adina is the exclusive QVC for the cookie company.
Recommended: How Businessman Peter Cancro Survived His Company Through the Great Recession
Apart from David's Cookies, she has also managed different prominent brands like Tortuga, Giannios, Silvestri Sweets, and Long Grove Confectionery. Besides, she has been working as the TV shopping marketing and Product Specialist at Gentile-Lichter Associates(GLA) since 2016.
Meanwhile, her YouTube star daughter, Brooke Miccio holds a net worth of $200,000 thanks to sponsorships and endeavors which comes as a social media icon. Apart from being an influencer, she is also the co-host of the Gals On The Go podcast with fellow YouTuber, Danielle Carolan.
Adina Miccio Married Her Highschool Sweetheart, Sal Miccio
Adina Miccio and her high school sweetheart turned husband, Sal Miccio, have been married for more than thirty-two years now and their love for one another still remains the same. She first met Sal when she was fifteen and instantly felt a connection with him.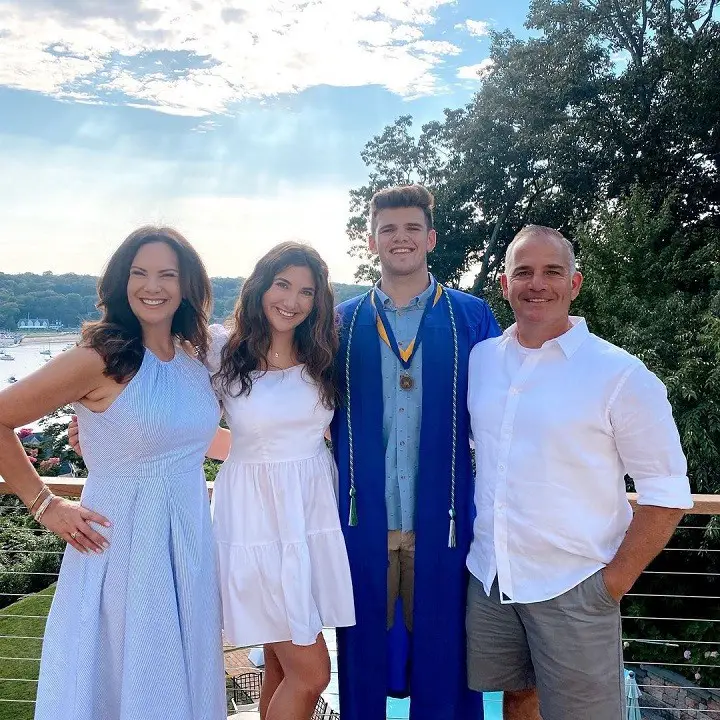 The fans adore the family in the comments.
Photo Source: Adina Miccio, Instagram
Even though Adina dated many boys in the past, none of her relationships were serious as they did not last more than a week. But with the firefighter Sal, it was not like her previous relationships due to which they got married just two weeks after the sales expert graduated high school (at the age of 18).
The couple welcomed their first child, Brooke Miccio on April 15, 1997, and their second child, Salvatore J. Miccio aka Sal Miccio (jr. of course). on December 4, 2001. In their three-decades-long marriage, they had many ups and downs however, they came over all those obstacles and always remained together, for which their children are very thankful.
Stay tuned and connected to Celeb$fortune for more content from the entertainment and social media world.