How many of you are willing to take a risk and quit your full-time job to be an influencer? Meet Brooke Miccio (b. April 15, 1997), an influencer, podcast host, and YouTuber who had the guts to leave behind her high-paying job at tech sales just to be a full-time influencer, and it won't be wrong to say her sacrifice did pay off as she is making bucks from her online career.
Born in Huntington, New York, Miccio is a graduate of the University of Georgia with a major in digital marketing and belongs to the Italian-Jewish ethnicity. Her YouTube channel, Brooke Miccio with beauty, fashion, and lifestyle videos, has acquired over 286,000 subscribers where she also features her entire family including her retired firefighter father, Sal Miccio, entrepreneur mother, Adina Miccio, and athlete brother, Salvatore J. Miccio aka Sal Miccio.
The American influencer's TikToks are so popular that even singer Taylor Swift and influencer Charli D'Amelio have liked her lip sync videos. Even though she was bullied during high school and had to go through therapy as well, the 5'7'' woman did not give up on her life, and she is now one of the most loved YouTubers of her era.
Brooke Miccio's Net Worth: Know About Her Income From Social Media and Merchandise
As per different estimating sources, Brooke Miccio holds a net worth of around $200,000. According to Miccio herself, she makes a full-time living from social media through seven streams of income which include YouTube Adsense, YouTube sponsorships, Podcast ads, Instagram/Twitter/TikTok sponsorships, Amazon affiliate program, and other affiliate links (rewardStyle/magic links) as well as merchandise sales.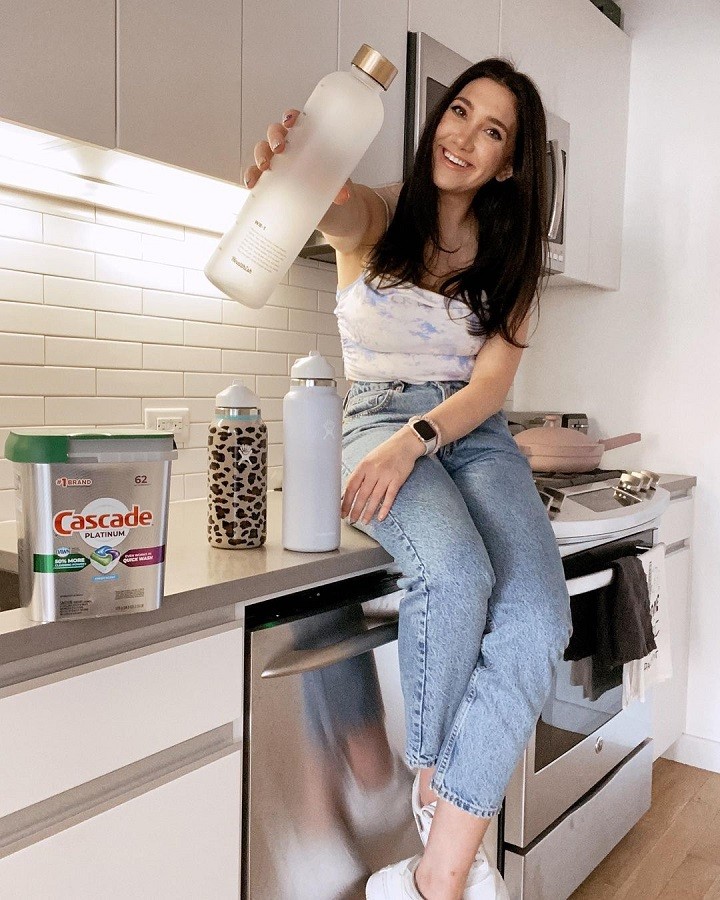 Live streams and collaborations are what drive TikTokers' net worth.
Photo Source: Brooke Miccio, Instagram
Amongst all, Miccio's main source of income is her YouTube channel with 286,000 subscribers which she launched as brookexbeauty on Jan 1, 2011. With her 470 videos and 34 million views, she makes an average of $200 per video. Besides, she has sponsored videos of different brands like Casetify, HelloFresh, and so on. She is represented by UTA and managed by Zach Cole at Slash Management.
To carry forward her YouTube fame, the 24-year-old forayed into TikTok in December 2019 and now has over 56,500 followers on her TikTok page, Brooke Miccio (@brookemiccio). One of her most popular videos is titled This is how I cope ok, which received over 1.3 million views.
Recommended: Esther Povitsky Started Out with Podcasts, But She Is a Comedy Gold
She is also quite popular among her 114,000 followers on her Instagram page, Brooke Miccio (@brookemiccio), and makes around $450 per sponsored post from it. What's more, she also co-hosts the Gals on the Go podcast on iTunes and Spotify with her best friend-influencer Danielle Carolan.
Launched in the major podcast network, Podcast One, in 2018, this podcast highlights honest conversations about friendship stories, navigating your 20's and early adulthood, life advice, social media trends, relationships, family and so much more. Moreover, they also sell their merch through their website which includes, tote bags, beanies, t-shirts, mugs, hoodies, and so on.
How Did Brooke Miccio Lose 12+ Pounds? Know About Her Nose Job and Botox Use
If you have been following Brooke Miccio for a while now then you will surely know how honest she is with her fans (except when she used to recommend products without using them in her beginning days on social media as she was broke). And her weightless journey is no news to her fans.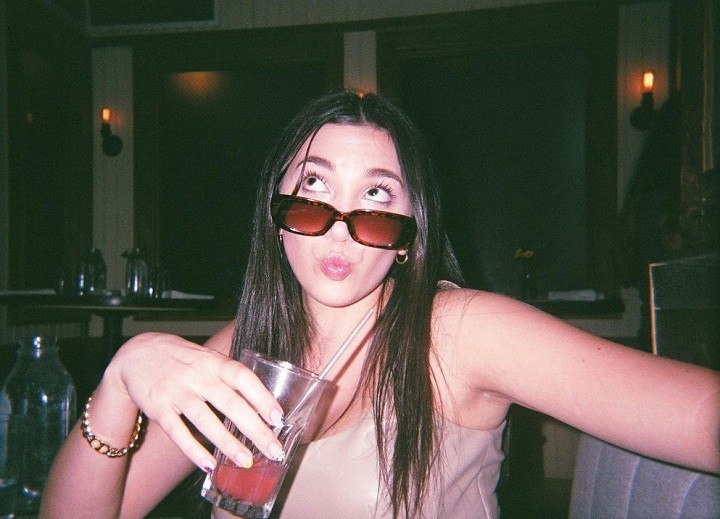 Miccio is open about almost anything. Almost.
Photo Source: Brooke Miccio, Instagram
In fact, she even has shared the secret of how she lost over 12 pounds just in two months through a healthy lifestyle and consistent workout routines. For the workout part, the influencer had been doing just cardio i.e., only walking on a treadmill for an hour.
Miccio has also opened about her plastic surgeries both in her vlogs as well as TikTok videos. She had shared about her nose job experience in a YouTube video titled, "Nose Job Experience | My Rhinoplasty + Plastic Surgery Story". Besides, she has also been getting botox for preventing aging signs and tightening skin from the medical and cosmetic dermatologist, Dr. Jodi LoGerfo.
There's a Long List of Rules to Follow, If You Are Planning to Court Brooke Miccio
Brooke Miccio has opened about never being in a real relationship, and now we know why. She seems to have very high standards when it comes to dating. The self-proclaimed dating expert posted a TikTok video listing extensive rules men had to follow on the first date, and it caused an uproar on the internet.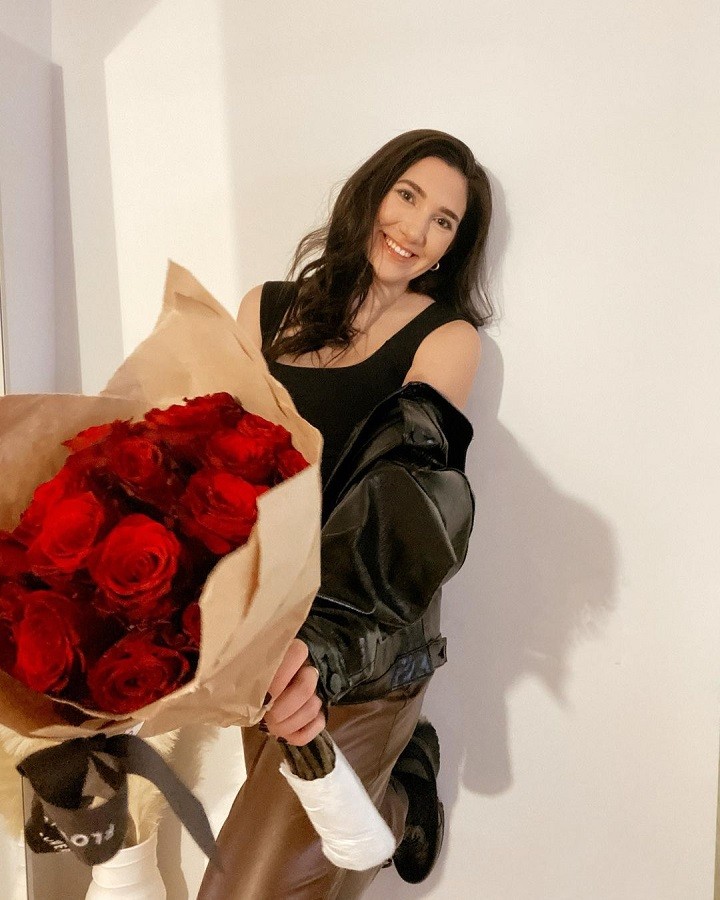 She does talk about the mystery boyfriend but never shows his face.
Photo Source: Brooke Miccio, Instagram
The video of her chronicling 11 rules on the first date from "men's height" to "paying the bills" and "holding hands" to kissing" has been viewed more than 380,000 times. While most of her fans sided with Brooke calling them "fair", others were not so happy and even left hate comments in the post.
After This: But Canadian Comedic YouTuber Julie Nolke's Boyfriend-Turned-Husband Is No Secret
Meanwhile, Miccio is finally dating a mysterious boyfriend whose name she has not revealed till this date. However, she did reveal about quarantining with her new boyfriend after getting COVID-19 in December 2021. Besides, being a late bloomer, she often used to question her sexuality and used to doubt herself as asexual in her teenage days.
Stay tuned and connected to Celeb$fortune for more content from the entertainment and social media world.