Gina Kirschenheiter joined The Real Housewives of Orange County cast in the 13th season (2018), along with Emily Simpson, and is now a full-fledged real housewife. While the recent cast shakeup announcement caused havoc in the viewers' minds about some of them leaving the show, Kirschenheiter isn't the one to just back away. Judging by how less of the drama required by the show she causes, there's no telling how it'll go for her.
Born on May 11, 1984 [age 36], in Long Island, New York, as Gina Christine Archer (maiden name), Kirschenheiter only moved to Orange County about three years before she was cast on the show. She married Matthew 'Matt' Kirschenheiter in 2010 but split after a series of alleged incidents in the household.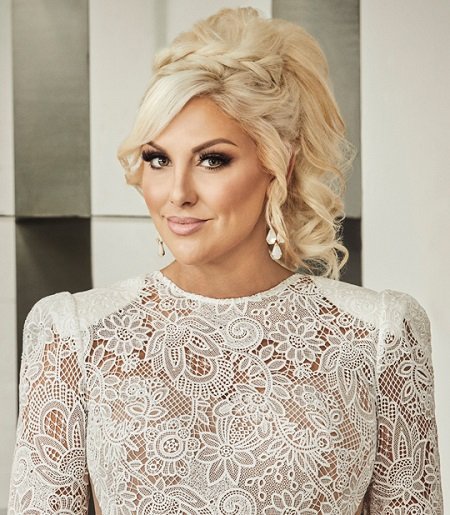 Gina Kirschenheiter moved to California only in 2016.
Source: Bravo TV
The mother-of-three is a fresh face on the screen, with her first-ever appearance on a show, but she does earn pretty. So much so that, after her ex-husband lost his job, she would be the one to provide for her children. Her entire net worth is thus a result of her job at RHOC since she was a stay-at-home wife/mother before that. But she did do something in the past before settling down, not that it's any more significant than her job on-screen.
Gina Kirschenheiter's 2020 Net Worth Is $1 million - RHOC Salary, Comparisons, and Income Sources
As of 2020, Gina Kirschenheiter (unlikely to be Gina Archer again) possesses a net worth of $1 million completely earned from her appearance in RHOC, with an income from occasionally posting sponsored photos on Instagram. But Matt did have work before being fired (more below), and they were quite self-sufficient together during the course of their marriage. The divorce had something to say about the real value.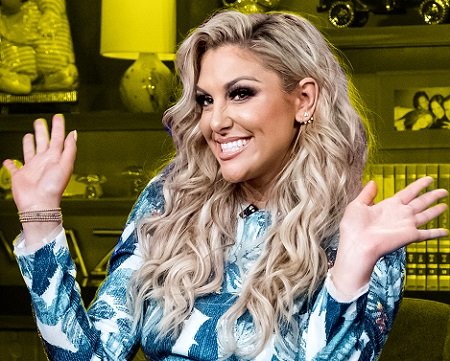 Gina Kirschenheiter has a net worth of $1 million.
Source: Bravo TV
During the divorce proceedings, Matt noted Gina earned $86,000 in 2018 in the court documents obtained by RadarOnline. He also alleged she earned thrice the amount she presented in the November 2018 documents and lied about her salary. Other reports also tell she was paid $20,000 per episode for the latest season. When considering other main cast members earn at least half a million per season, it's not surprising she earned around the same amount.
Here's a comparison for her net worth value with other housewives and friend:
Shannon Beador - $10 million
Kelly Dodd - $10 million
Vicki Gunvalson - $7.3 million
Braunwyn Windham-Burke - $3.3 million
Tamra Judge - $3 million
Emily Simpson - $900,000
It seems she's no bad earner either.
The Divorce Proceedings Led Matt to Be Unemployed Due to an Alleged Domestic Violence Incident - The Entire Story
Being on TV really does reveal certain things about a marriage that people have been ignoring all their life. It's no different in Gina's case. But she and Matt would've separated in good terms had they not reconciled after less than a year.
In case you're not updated with the fact: The filming for the last season (S14), premiered in December, took place in May, and what happened afterward was not pleasant for either of them
Gina Archer married Matt Kirschenheiter on May 15, 2010, after three years of dating. They had three kids together over the course of nine years of their marriage. Son Nicholas Kirschenheiter, born in 2012, is seven; daughter Sienna Kirschenheiter celebrated her fifth birthday back in March 2019; and son Lucas Kirschenheiter is four.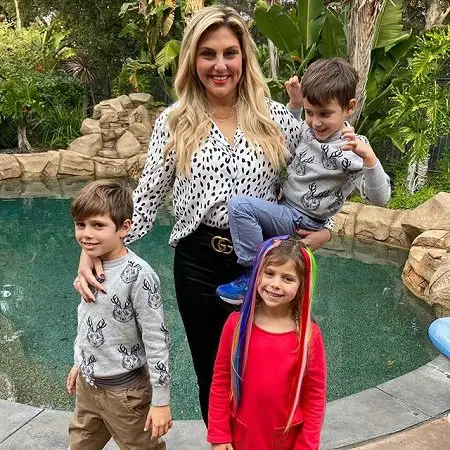 The couple's first kid was born two years after their marriage.
Source: Gina Kirschenheiter, Instagram
The two were college sweethearts, and they moved to their now-former Coto de Caza house where Gina lived as a full-time mom. Matt commuted back and forth from Los Angeles only on weekends as he used to work with investment management firm PIMCO for 12 years as their financial accounts manager, before the incidents of 2019 got him fired. They went their separate ways in April 2018 after Matt's infidelity was brought to light. They filed for divorce at the time.
The December 10 episode was the series of events that happened in May. As viewers witnessed, Gina was raving about how Matt was a different man. They were in such a good place that they even decided to call off their impending divorce. They were slowly getting back together, especially after Sienna needed to go to occupational therapy for sensory issues.
Even Gina's mom, Susan Archer, was starting to know him better, and Gina absolutely believed he wouldn't cheat on her. That part would be true, but in the weeks that followed their reconciliation, something else came up in the household. On part three of the Reunion special, Gina was tearing out when remembering the happenings of June 22.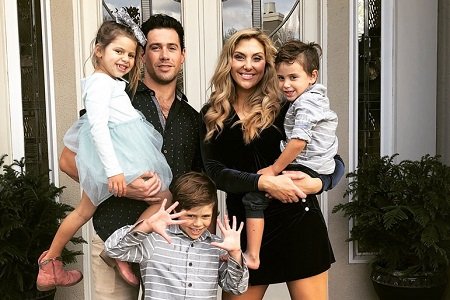 The reconciliation lasted only for a few weeks.
Source: Bravo TV
As the youngest RHOC member describes the incident of the day, the pair attended a party after a whole day of arguing. They were heading home in an Uber, but the arguments got Matt kicked out of the car, and he walked home. When he reached home, she claimed he was "like a different person"; the argument continued with the kids sleeping in the next room. The events that followed made the neighbors call the cops, and he was immediately arrested.
The 36-year-old mother asked for a temporary restraining order, and she got it granted two days later. The Orange County District Attorney's Office charged him with two felonies for the alleged incident, along with false imprisonment, for allegedly grabbing Gina and dragging her on the pavement back into the house after she went to the neighbor's door for help. With that, he had allegedly "inflicted corporal injury resulting in a traumatic condition" upon Gina.
If convicted, he could face up to four years of prison for domestic violence and three more for false imprisonment. But he pleaded "not guilty" when charged back in September, the same month PIMCO let go of him due to the same incident. He claimed that the arrest had prompted a forced resignation from the job for him.
The 36-year-old further claimed that he was not making the income necessary to pay Gina. They had apparently come to a custody agreement back in August. Gina got the primary physical custody, and Matt got visitation rights at the weekends. Along with that, she was also awarded $10,000 in monthly support - $5,000 for child support and $5,000 for spousal support. She was allowed to keep her jewelry, and both agreed to pay their own credit card debts.
That legal custody is not particularly a problem for Gina. Because she believed he was a great dad and would never try to separate him from his children. Instead, now that he is unemployed, he has "more custody than ever". They really made peace with each other on that. But the restraining order is still intact until January 15, 2020.
Now Gina's living it up with the new boyfriend, Travis Mullen.
Source: Gina Kirshenheiter, Instagram
The divorce is said to be finalized with the termination officially occurring on December 31, and it's unclear whether Matt has to continue paying Gina the support money following his unemployment. According to documents, he did receive a $75,000 severance from PIMCO. Gina, on the other hand, moved on with a new relationship alongside boyfriend Travis Mullen. But she insists her name remains 'Gina Kirschenheiter' even after the divorce so that she would have the same last name as her kids.
She Allegedly Makes $10,000 a Month with Endorsement Deals Included
The documents also mention Mr. Kirschenheiter stating he believes his ex currently earns a minimum of $10,000 per month. It includes her earnings from RHOC and additional earnings from endorsement deals, ads and so on.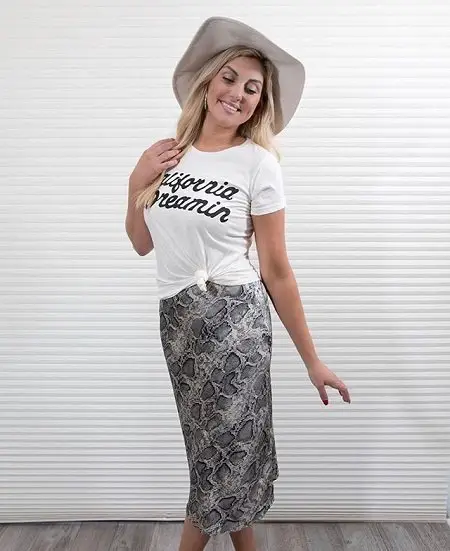 Like any other Real Housewife, she's also turned into a fashionista to boost her net worth.
Source: Gina Kirschenheiter, Instagram
Yes, her Instagram posts do give us a clue as to her deals. She often advertises for CAllie Girl Boutique, Fabkids as a "VIP"), and Warrior Made Go2 protein, among others, to add the earnings to her net worth.
Before Meeting Matt, She Actually Was a Flight Attendant and Executive Assistant
Before Gina was ever a mother, or even a wife for that matter, she used to study psychology at Hofstra University in her home town of Long Island. But it wasn't something that kept her attention at its maximum focus as she did like the subject. She dropped out after the first year because she was broke and wanted to travel. So she went on to become an international flight attendant for Northern American Airlines. It is now not under operation.
We did charter flights, military mostly.
Later, she also worked Rallye Motors in Long Island as the owner's executive assistant on Manhattan's Upper East Side before meeting Kirschenheiter. Little doubt those jobs contributed much to her current net worth.
There's another school she dropped out of. She was studying to obtain her master's in health administration while working at the Hofstra School of Medicine. That is until she was pregnant with her son, Nicholas. But as a mother, her sole focus shifted towards her child, and it is evident she made the right choice.
She was once a psychology student and a flight attendant.
Source: Bravo TV
In addition to that, she played girls varsity volleyball, basketball and soccer. "I was captain of the varsity soccer team my junior and senior year [at North Babylon High School]," she explained to Newsday. She was also selected for the League III All-League team in 1999 and 2001. She even played soccer in an adult league in Newport, just a while after she gave birth to Luca.
Sold Their Coto de Caza House for $875,000 - Means a Bachelorette Pad for Gina Too
Tamra Judge was the connection Gina joined the RHOC team in 2018. A friend of her in Coto de Caza was a mutual friend to her and Judge. Then she met her at a party that the friend was having and totally hit it off. She was not confident of being on the show when Judge said she would be a good addition to the show. But after a while, the producers of the show called her. It seems Judge passed along her name.
Back to Gina's net worth. When the divorced couple moved to California for Matt's job in 2016, they bought their four-bedroom, two-and-a-half-bathroom house in Coto de Caza for $840,000. But after they filed for divorce in April 2018, they listed the house for sale in June 2018. The price — $975,000.
It seems the price was too much for home-seeker. So they pulled it off the market in the fall of that same year. But after she moved to her new bachelorette pad in OC in February 2019, she relisted the house for the same price. Guess who helped her move to her new home. Her now ex-husband and his parents.
Watch: Gina Kirschenheiter Shows You Around Her New Bachelorette Pad
The price was still too much, but the pair still kept the house on sale when they reconciled. The house was then sold for $100,000 less than the asking price for $875,000 in early June; before the alleged incidents of domestic violence. They did make a profit margin of $35,000.
There is more Celebrity Net Worth content here on celeb$fortune. Be sure to check them out.