While choosing a career may be a difficult decision for us, that was not the case for Madison Haschak (b. June 27, 2000). Born Madison Daisy Haschak, she started dancing at the tender age of two and is now one of the most popular dancers in the world who has won numerous awards and competitions.
Madison and her sisters, Gracie Haschak, Sierra Haschak, and Olivia Haschak, collectively known as the Haschak Sisters have awed people with their dancing skills since they were very young. But dancing is not the only talent the Haschak Sisters have as they now ventured into a musical career as well.
No, Madison Haschak Is Not Adopted...
Born to a businessman father, John Haschak, and mother, Kathi Haschak, Madison Haschak is "NOT" an adopted child unlike what many think. And all her sisters are her blood siblings. The rumors of the Haschak Sisters being adopted have been on the internet forever, and even the Haschak sisters had to clarify this rumor.
Well, this is not the first time the Haschak Sisters have been in the news headlines. In the past, there were rumors of Madison being diagnosed with cancer which she clearly denied in her assumptions video on her YouTube channel. Well, anything close to related to cancer on her is that her zodiac sign is Cancer.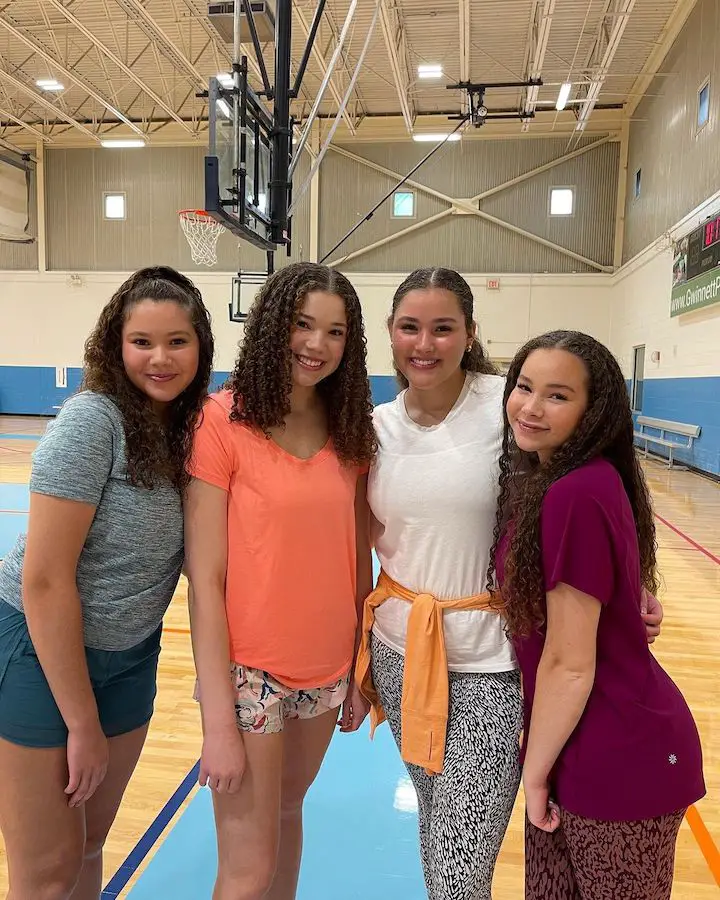 If not for their heights, they would've been unrecognizable.
Photo Source: Haschak Sisters, Instagram
What's more, pedophiles used Madison Haschak's photo online to persuade and trap girls back in the year 2017. There was a case where an eighteen years old male named Lewis Edward set up a fake Facebook profile of Madison and posted her photo to incite young girls (mostly of age between 10 to 12 years old) to carry out sexual acts online for him. The convicted Edward was sentenced to four years of jail.
Having supportive parents have been a boon in the case of the Haschak Sisters who were always encouraged to follow their passion. In fact, Madison herself was enrolled at Temecula Dance Company from the age of two where her mother, Kathi Haschak, worked as the studio manager. There she learned different styles of dance like tap, musical theater, jazz, lyrical, ballet, and hip hop.
How Much Is The Net Worth of Madison Haschak: Know More About Her Merch And Awards
As per estimating sources, Madison Haschak holds a net worth of $2 million. The majority of her fortune comes from YouTube with 9.44 million subscribers, however, she also makes a good sum from sponsorships, endorsements, as well as from sales of her branded merchandise.
Madison and her sisters started their family-friendly YouTube channel, Haschak Sisters on Feb 5, 2008, under the guidance of their parents. With over 9.45 million subscribers and a 3.9 billion views count, they earn an average of $29,500 per video alone from ad revenue and sponsorships only.
She had straightened her hair at one point, for an event.
Photo Source: Madison Haschak, Instagram
Having a huge fan following on YouTube, the sisters expanded their fan following on other social media platforms like Instagram and TikTok as well. With over 875K followers on their Instagram page, Haschak Sisters (@haschaksisters), they make an average of $3,500 per sponsored post. They have over 52,000 followers on their newly launched TikTok page, Haschak Sisters (@4haschaksisters).
The Haschak Sisters have successfully established themselves in the music industry, releasing over 30 plus original songs including Little Bit, Boys Are So Ugh, Girl Power, Champion, and so on. One of their most popular music videos is titled Like A Girl which received over 382 million views and 1.5 million-plus likes. There are more than nine videos on her youtube channel which has over 100 million views.
Meanwhile, their branded merchandise is available at haschaksisters.myspreadshop.com. Their merch line sells all kinds of stuff like Tees, Hoodies, Sweatshirts, and Workwear which can be found in all sizes ie. from kids to adults sizes.
Recommended: Yes. Nicolas Sturniolo, of the Sturniolo Triplets Is Gay.
Additionally, Madison has around 500K followers on her personal Instagram account, Madison Daisy (@madisonhaschak), from which she makes an average of $2,000 per post from sponsorship and brand endeavors. Likewise, she has garnered over 332K followers on her TikTok page, madison_haschak. What's more, she also performed with Sophia Lucia at the MDA Show of Strength and was also involved as a dancer in the video game Just Dance 2.
The 22-year-old has won numerous dance competitions such as overall junior solo in San Diego, California, the overall secondary 8 and under the solo, and overall extreme junior solo at Primetime Dance Competition in Pasadena, California. Besides, she secured the position of runner-up in 2008 overall primary 8 and under the solo, 2012 overall junior American League Solo, 2013 overall teen American League Solo and the 2014 overall teen extreme solo in the Prime Time Dance Competition in Pasadena, California.
Who Is Madison Haschak's Boyfriend? Know More About Her Relationships
After the collaboration with Matthew David Morris, aka MattyB, there were different rumors and speculations about Madison Haschak and MattyB's love story, but she made it very clear that they didn't date and were good friends only. In fact, she even admitted that MattyB is like a younger brother to her. Besides, he was shipped with her sister Gracie as well, which is also a friendship.
Meanwhile, Haschak has been very open about her relationship with her boyfriend, Jonathan Fuller, sharing videos and pictures of them on her social media handles. Talking about Fuller, he is a graduate in law from St. John's University School of Law and is currently working as a lawyer.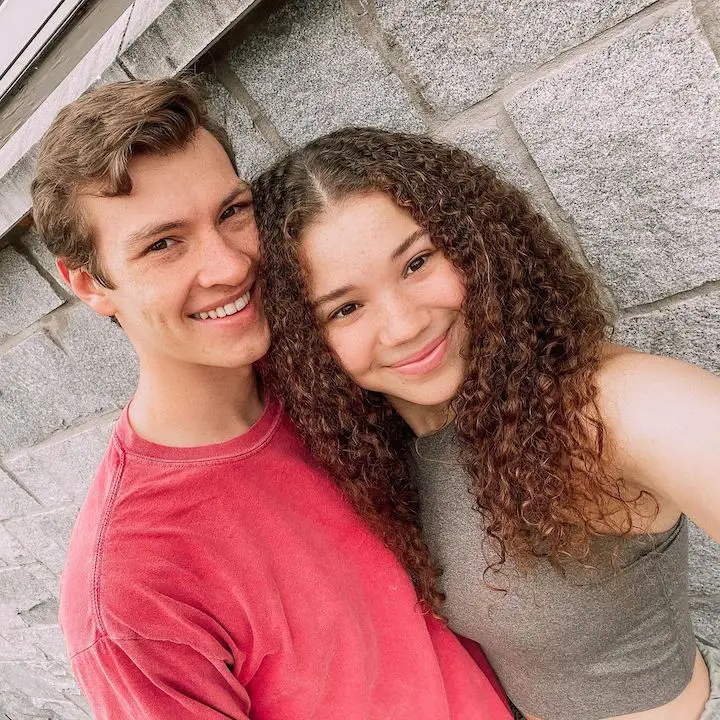 The fans have their agreement over their perfect relationship.
Photo Source: Madison Haschack, Instagram
She introduced her boyfriend in a YouTube video titled Does Madison Have A Boyfriend? +Big announcements!!  in the year 2019. Well, the love birds have been together for over three years now and recently celebrated their anniversary on December 10. The couple has been growing stronger than ever with each passing year.
Stay tuned and connected to Celeb$fortune for more content from the entertainment and social media world.