When you think of ponytail and colorful bows, who do you think of? If not JoJo Siwa, then there are definitely some things you need to keep up to speed yourself with, or need a proper wake-up call from Siwanatorz (her fans!). And considering she's thinking of losing that signature ponytail forever, you might wanna do it fast. A few years into the entertainment industry, and she's warning everyone of another money-mogul in the making, or she already is now...
Born Joelle Joanie Siwa on May 19, 2003 (age 16), in Omaha, Nebraska, her mother, Jessalynn Siwa (née Lombardi), was a professional dance instructor. So you know she was always heading to be a dancer since starting at the mere age of two. Her father, Tom Siwa, is a chiropractor from Nebraska. She also has an older brother, Jayden Siwa, also a YouTube vlogger.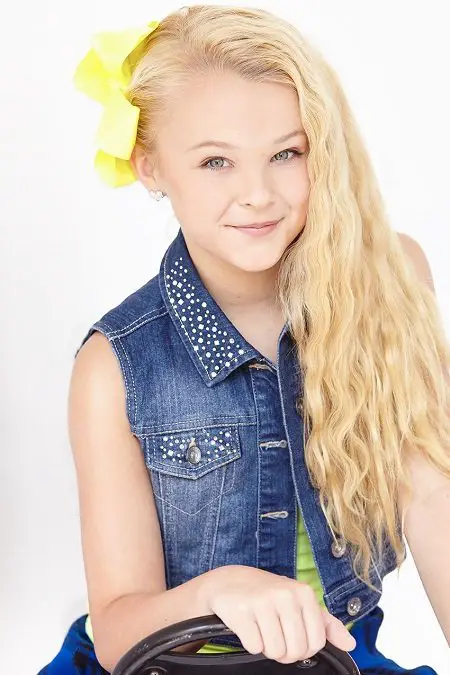 You'll rarely see Siwa without a ponytail or a bow.
Photo Source: Twitter
That breakthrough with Abby's Ultimate Dance Competition was indeed very crucial for her career as she and friends Maddie Ziegler [net worth: $3.5 million] and Mackenzie Ziegler [net worth: $5 million] shook the dance world. But like them, she, too, has expanded into other fields, particularly & uniquely in business as her net worth is pulled by the massive sales of her signature colorful bows.
JoJo Siwa's Net Worth of $15 Million at 16 Means It Could Be Tenfold in the Coming Years
As of May 2020, JoJo Siwa amassed a net worth of $15 million as a dancer, singer, reality star & actress, children's book author, philanthropist as well as an entrepreneur. With young fashion & beauty moguls like Kylie Jenner [net worth: $1 billion], James Charles [net worth: $25 million] already making a base in the industry, she just needs a little more push to crack into the top tier. But it's not to say she's already a huge star with a teenage fanbase. That audience of older people only needs to notice this phenomenon.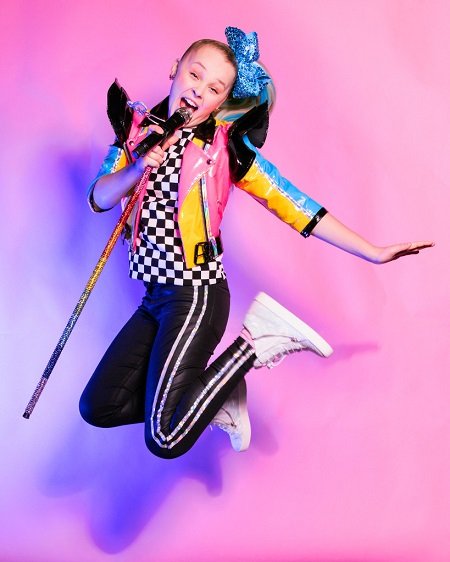 When it comes to dancing, Siwa is aggressively confident.
Photo Credit: LeAnn Mueller, Rolling Stone
Siwa broke out after competing in the Abby's Ultimate Dance Competition sister show of Dance Moms in 2013. She finished in the top five to be eliminated on week 9 of Season 2, losing out that $100,000 cash prize. You could see the signature bow+ponytail from day one. She was the youngest competitor on the show. No, Mackenzie was already part of ADLC's team since two and didn't need to audition or compete. With her performances, Abby Lee Miller personally invited Siwa to audition for ADLC Elite Competition Team in 2014 and was recruited in early 2015.
Then, it was a rollercoaster as she's appeared on Dance Moms since then, but it's not been limited to Lifetime. She also got some acting/voicing roles, expanded her music career as well and launched a very successful business. That overall talent deal with Nickelodeon thus became the biggest thing for her as it was through it that she was able to release branded merchandise, plus her own collection. It means her biggest source of income, the ribbons.
Becoming a Sidekick to Nick Cannon and Making Movies
Once she joined Dance Moms in 2015, the exposure she got was always inevitable. She became part of two music videos in 2015 for MattyB. Her first acting role came in The Thundermans in 2016. But she'd already opened up her first YouTube account, Its JoJo Siwa, and released her own little web series, JoJo's Juice. It ran from 2015 to 2016. Then, when the Nickelodeon deal came around in early March 2017, it was just smooth sailing ever since then, in terms of acting.
According to the overall talent deal with Nickelodeon, they would work together to develop original programming, consumer products, social media, live events, and music, basically everything she does. At the same time, she was also nominated for the new Favorite Viral Music Artist category at Nickelodeon's 2017 Kids' Choice Awards, which she won.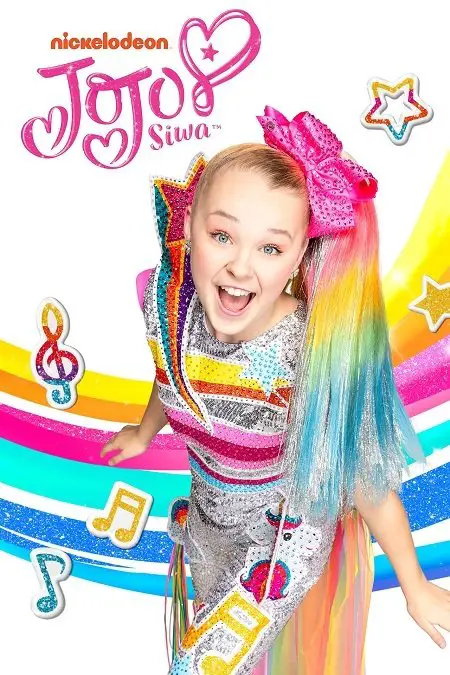 The deal with Nickelodeon became huge for her net worth.
Photo Source: Nickelodeon
She was a part of the Nickelodeon's Sizzling Summer Camp Special released in June that year, was in the film Blurt! [2018] and voiced for The Angry Birds Movie 2 [2019]. Her own show The JoJo & BowBow Show Show was released on Nickelodeon's YouTube channel since September 2018. The second season concluded on November 2019. She has another web-series, JoJo's Livin' the D.R.E.A.M.
And in case you didn't know, she was also participating on The Masked Singer, hosted by Nick Cannon, until getting eliminated in March 2020. She's T-Rex, by the way. Speaking of Nick Cannon, she'd already worked together in Lip Sync Battle Shorties as sort of a sidekick to the host in 2017/18.
Watch: JoJo Siwa Recaps Her Time on 'The Masked Singer'
Her Music Career Is Often Undermined
As soon as she got her Dance Moms entry, her music career also came on. She hasn't released a full studio album, but she does have two Extended Plays under her name. D.R.E.A.M. The Music was released on November 16, 2018, and Celebrate on April 12, 2019, both under Viacom International.
Siwa's first single was I Can Make U Dance released in 2015 but only became publicly available around the time she released her second single. She released Boomerang in May 2016, just ahead of her 13th birthday, and it was a massive success. At the time of writing, the music video had over 860 million views. Name some other 17-year-old with such a huge view-count. Even her likes-count of 4.3 million isn't easy to reach either. Her next single, Kid In a Candy Store, has 216 million views.
Watch: This Video Here Has Been the Biggest for Her
Boomerang was made to address bullying in the song, especially the kind of cyberbullying and how not to listen to internet trolls and haters. Hold the Drama, Every Girl's a Super Girl and High Top Shoes are other non-album singles from Siwa. She was awarded the Breakout Artist of the Year by Vivid Seats in 2018.
The confident girl's also embarked on her first major tour, even going abroad for her performance. It was titled D.R.E.A.M. The Tour, beginning in May 2019. She went to Canada, the UK and Australia as well. She might have more tours lined up, as soon as the current pandemic passes away. Her debut tour earnings has amounted up to $27 million as broken down by Billboard. Her net worth is unjustifiable as per the numbers. But hey, not everything is hers.
Because Kids Who Couldn't Afford the Bows Were Bullied, It Was Banned in Some Schools in the UK
It was a no-brainer when she decided to use her signature look for business. Her colorful personality was always reflected in her clothes and accessories. But it was NOT her idea that prompted her to put it those to good use. Caryn Sterling is her manager, and she grasped the opportunity to manage her as soon as she saw her potential, not just in her dance and reality TV, but also her potential to expand in the business world.
Caryn Sterling & JoJo Siwa hit the jackpot when they first connected.
Photo Source: Caryn Sterling, Twitter
Sterling had a jewelry line of her own, and when Siwa already started with Dance Moms, Sterling called her and offered to manage her. "She had a jewelry line, and she knew I was an influencer, and wanted me to do stuff for her jewelry line. This is when I was on Dance Moms," Siwa says of their meeting.
"She said, 'I want to fly to Vegas and meet you.' So, she came and watched my performance and said, 'I want to manage you. I've never done this before but you are supposed to be a star. So, tell me what you want and I'll get it for you.' I told her and it was a huge goal. And she just said, 'Let's make this happen.' "
Sterling was also the one who suggested her to sign for Nickelodeon when dozens of offers were there, and Siwa wouldn't change that for the world. Of course, it was lucrative for both her and Nickelodeon. Siwa reminisces of the time Nickelodeon had thought of releasing a T-shirt line without having her in the meeting. When the head of consumer products told her the reason she wasn't considered, i.e., "If this T-shirt doesn't sell then it's all over.", she insisted on joining.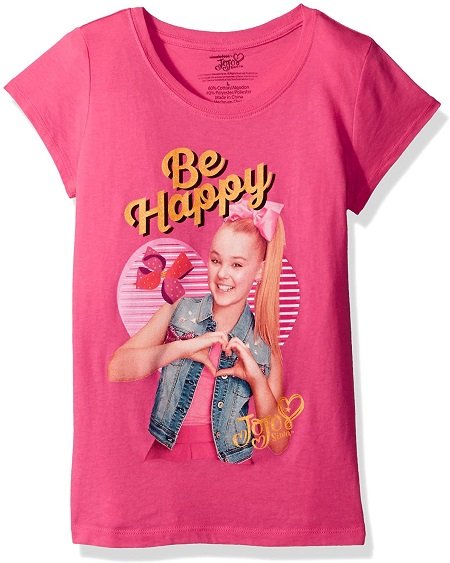 Her first T-shirt line got an unprecedented success.
Photo Source: Amazon
The T-shirt became a huge hit, and soon enough, there were Nickelodeon employees for her brand all over the world, Hong Kong, Australia and so forth. With the deal, they released a lot of branded merchandise, as her personal best product is the Jojo Siwa action doll. Other products include a collection of clothes, accessories, apparel and bedding materials. Her sequined high-top sneakers were sold at Payless and Walmart recently bought their biggest amount of shoes. She released the bedroom decor through the deal with J.C. Penney.
Of course, the biggest seller product of all time has been the colorful bows, named JoJo's Bows, so much so that people have tried to even make handmade bows to replicate her products. The pricing for each of them ranges from $5 to $16 and so far, Siwa told Forbes they've sold over 80 million of them. In a conservative calculation, that's $400 million generated by bow sales alone.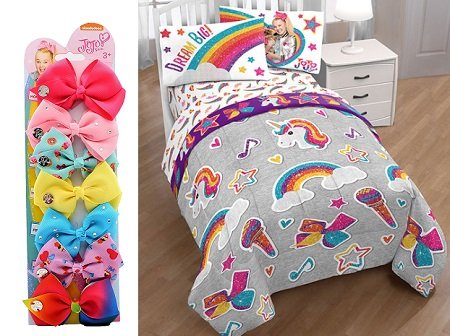 From something as small as a bow to a whole bedroom decor.
Photo Sources: Amazon/Fave
When distributing those between various parties involved, crossing off the cost of making the bows & eliminating damaged goods amount, and paying off taxes, it doesn't add a huge portion of the earnings to her net worth, but not many are able to earn what she does. She probably gets about $0.2 per bow sale in the final count.
The bow made some kind of controversy in the UK, however. They were subject to ban as teachers found out about those primary-school students who couldn't afford were bullied often. There were other reasons parents gave for the ban as well. Another product removed was JoJo Siwa-branded cosmetics kit stocked at Claire's. When the FDA warned about dangerous levels of Asbestos in them in June 2019, the store recalled the product.
Siwa Splashed $3.425 Million of Her Net Worth for a House in Tarzana, California, in Dec. 2019
Main article: Every Time JoJo Siwa Has Given a House Tour and the Car Details
Philanthropy & Bibliography
Siwa is not an author like Maddie or Mackenzie, but she has released several books as well. Through that deal with J.C. Penney, she's released several children's books.
The seven known books are JoJo's Guide to the Sweet Life: #PeaceOutHaterz, Things I Love: A Fill-In Friendship Book, JoJo Loves BowBow: A Day in the Life of the World?s Cutest Canine, JoJo's Guide to Making Your Own Fun: #DoItYourself, Take the Stage [JoJo and BowBow Book #1], Candy Kisses [JoJo and BowBow Book #2] and The Posh Puppy Pageant [JoJo and BowBow Book #3].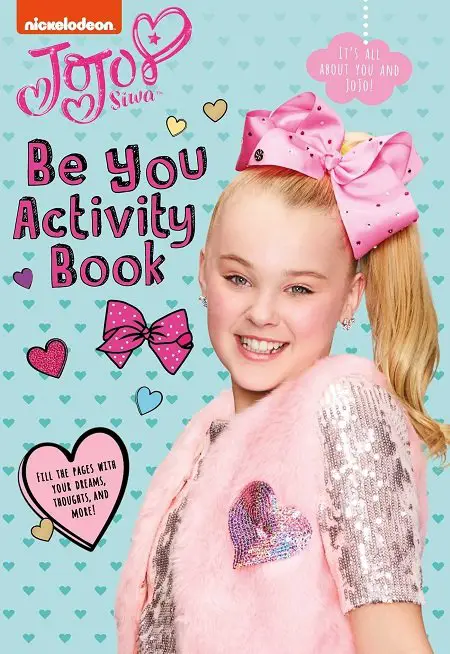 Most of her books are study materials for kids.
Photo Source: Amazon
And along with the massive net worth & books, she's given her time for other things as well. The community has received a lot from her as well. She is part of the Dancer Against Cancer group, that raises cancer awareness in the communities and perform for kids struggling with cancer, since 2016, with Maddie & Mackenzie, of course. At one moment, she went to meet Abby Lee herself, who was struggling with non-Hodgkin's lymphoma in the hospital in May 2018 and handed her a $10,000 check.
An amazing trio, to say the least.
Photo Credit: Kent Boyd, Dancers Against Cancer
Additionally, she went to Nebraska Medicine and Children's Omaha in April 2019 and visited the kids there. And at another moment, she went to fulfill a cystic fibrosis-struggling child's biggest wish by meeting her in July 2018. Now 9-year-old, Skyla has a huge JoJo bow collection and got everything she wanted when Siwa went to meet her.
Social Media Presence & Earnings
So yeah, over the years, she's collected a huge fan following. And she regularly gives out content on her two YouTube channels. Yeah, two of them. Despite constantly working in many different areas, she always makes time for uploading on both the channels, albeit with different patterns.
Aside from YouTube, she has a huge following on Instagram and even TikTok, as it's a platform actually made for the likes of her. Dancing has been a trademark in the platform. Remember Charli D'Amelio [net worth: $4 million].
YouTube
Siwa's primary YouTube channel is named Its JoJo Siwa, where she spends pretty much all of her time on. The music videos and the daily vlogs are all posted to this primary account. The other account, JoJo Siwa MUSIC, is a more recent one, and she's posted only Live Dance Party sequences on that one. Both of them have a significant number of subscribers.
Watch: JoJo Siwa Walks You Through a Day in Her Life
Its JoJo Siwa has 11 million subscribers, and it gives around $300,000 every year for the star. But the number can't be confirmed as the earnings are not licensed to be evaluated at present. She's uploaded over 580 videos, by the way. On the other channel, she's uploaded only 6 videos but has about 3.7 million subscribers. It's rather a user account.
Instagram
With 9.1 million followers on her Instagram account, JoJo Siwa, she earns around somewhere between $18,200 to $30,400 per post she makes. She's posted over 5,160 times, and all the earnings come from sponsorships and endorsements.
Yep, Miley Cyrus has also been her favorite since Day 1.
Photo Source: JoJo Siwa, Instagram
She posts some other brands' products in view, and if she has some kind of a deal with them, or if the brands have an advertisement placement on her posts, she gets a portion of the product sales, if there are any. There are some other criteria she gets the money from.
TikTok
Maddie may not have yet jumped on the platform, but with such love for dancing, Siwa was quick to move over to that. She was already a part of Musical.ly before TikTok integrated them.
Siwa has an incredible 19.8 million followers on her lip-sync platform's page, JoJo Siwa, and having posted over 980 times, she earns between $11,800 and $19,800 from sponsorships, the same way she earns from Instagram.
No bow and no ponytail doesn't mean she's picking a fight with the fans.
Photo Source: JoJo Siwa, TikTok
It's unclear if she would still be wearing a bow and putting up that ponytail when she is 25. [Well, she has taken them off at times and remained adamant she's not changing her look (clashes with haters are quite common).] But as she told Forbes, "I won't just wake up and say, 'I don't want a bow in my hair.' That's never going to happen. As far as what's next is that I'm happiest when I'm performing."
Keep tuning in to Celeb$fortune for more celebrity Net Worth content.