The thought process going into this. Who has the highest net worth among the top-rated TikTok users around? The obvious answer was to look if Jeff Bezos was on TikTok, but let's be real. It then, it could be some millionaire actor or singer and whatnot, or a billionaire secretly a social media user but not particularly preaching that they use TikTok.
The condition that this rich TikToker necessarily had to earn their net worth completely from TikTok itself is not a consideration. But the person we're looking for also needed to be regular enough and to have a substantial following to be considered such that if they wanted something from TikTok, they would get it upon applying for it. A blue checkmark is required.
However, one look at the most-followed TikTokers list, which you can find almost everywhere on the internet these days, your eyes would easily reach Will Smith's position and imagine the massive empire of wealth he has. But he is not the richest one on that list even when considering the top 50 most followed TikTok users.
Kylie Jenner Takes the Crown As the Richest TikTok User Yet
Upon screening through the list, we came upon Kylie Jenner as the 32nd most followed user on TikTok with 27.2 million followers, at the time of writing. It's way behind Smith's 48 million+, but she's definitely doing business here too.
Although, considering she's earning around or over a million a month with her beauty brand Kylie Cosmetics, there's little incentive for her to earn on TikTok via ad revenue. Even Instagram gives her quite the handful. Her major use of TikTok seems to be promoting the aforementioned company's products.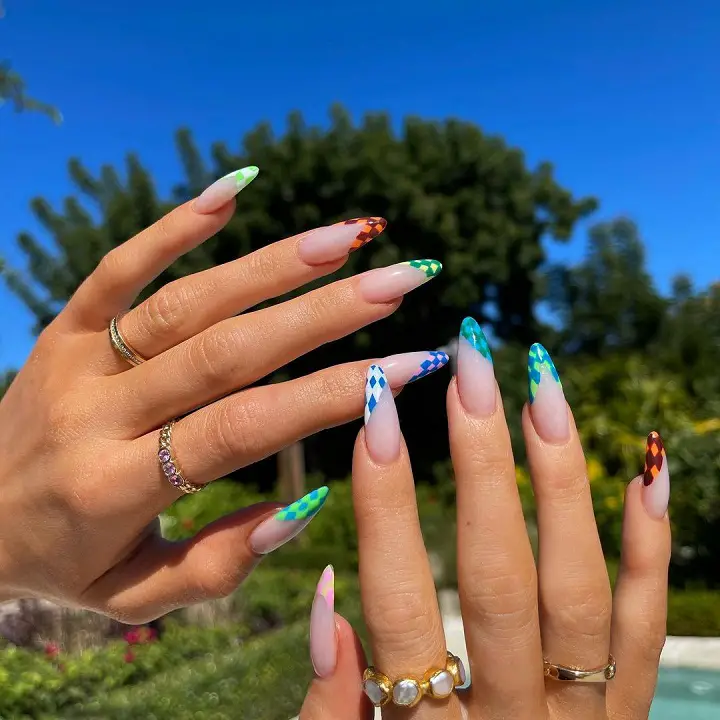 She has a lot of nail videos.
Photo Source: Kylie Jenner, Instagram
So, you can't classify Kylie Jenner as a 'Tiktoker'. Of course, she is first a reality TV star and then a businessperson earning her $700 million net worth from those professions. It's unclear if she earns "something" from TikTok, but she is trying to direct people to her cosmetic stores through her posts. So, that something would be the indirect product sales.
Comparison to other TikTok users doesn't come close to her wealth. And that's beside the tremendous scandal that came out last year about the Jenners' deceit over Forbes, her net worth being demoted below the billionaire status, and the sales from Kylie Cosmetics declining over the pandemic.
Also See: Inside Billie Eilish's Famous Life
After being on the cover of Forbes Magazine as the 'Youngest Self-Made Billionaire' in March 2019, she was backed a number of times for that status by the magazine. But then 2020 happened, for obvious reasons. In Jenner's case, it was barely related to the pandemic.
Forbes published another article denouncing their own claim in late May 2020, but not by the pressures of technicality claims over the title, but rather a more complicated one. It's a whole another story which Forbes has clearly explained their side of.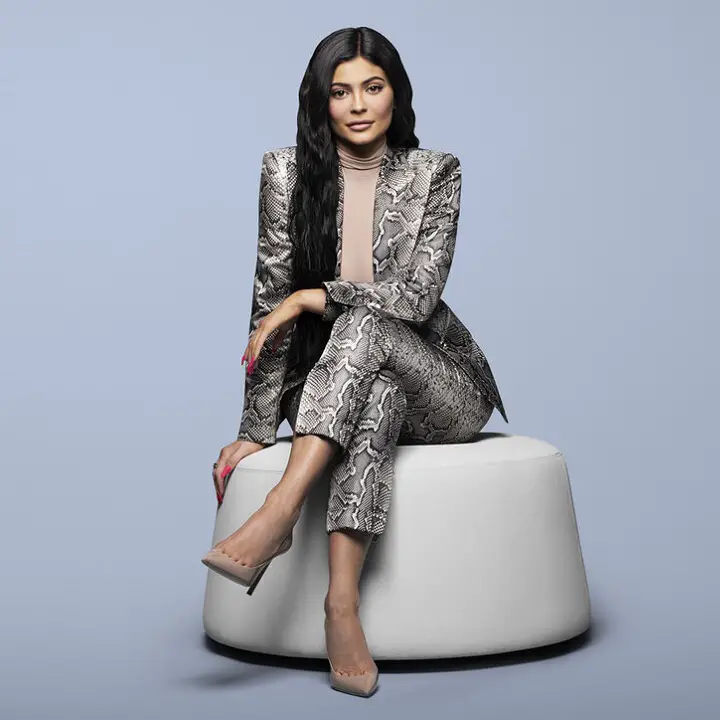 Jenner was quick to respond & claim that she never tried to lie about her lie.
Photo Credit: Jamel Toppin, The Forbes Collection/Contour RA
At that time, her net worth was brought down to $900 million, which, by October 2020, had gone further down to $700 million. They reported how Kylie Cosmetics' sales had declined over the pandemic, and everything else too had reduced her value by that much. There's even a story about how Kim Kardashian-West is richer than Jenner.
Regardless, she's not shy of showing off her wealth, considering she comes from a family that revels in popularity. Her garage totals a worth of $14 million, and she threw an over-the-top 2nd birthday amusement park celebration for her daughter Stormi. The TikTok earnings seem to mean almost nothing to it.
Will Smith May Be the Best TikToker Yet, When It Comes to Celebrities
If Will Smith's entertainment skills in the movie business are legendary, his TikTok skills are God-like. It's a real testament of the massive increase in his following as he was brought up quite a few times when we were tracking other TikTokers' following, particularly Dixie D'Amelio.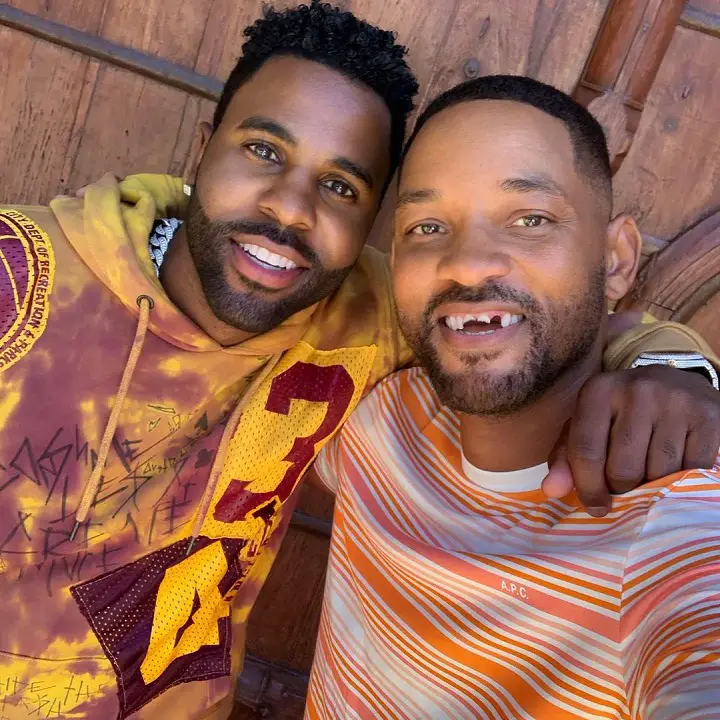 Did Jason Derulo really knock Will Smith's teeth out?
Photo Source: Will Smith, Instagram
As far back in our records as of May 2020, Smith had just over 22 million followers, which increased to 32 million by late July. D'Amelio and Smith's followers are tussling for those numbers. She was one step above Smith first and was then trailing the second time. She was still trailing him when Forbes released their top yearly TikTok earners a week later.
By late October 2020, Will Smith had over 39 million followers on TikTok, and fast forward to today, he has over 48 million followers and is ninth in the follower-count rankings. But this time, D'Amelio is one step above in eighth with 49 million followers.
Recommended: The D'Amelio Family's Net Worth Breakdown
The 52-year-old's rate of follower gain isn't as impressive as Charli D'Amelio or Bella Poarch's (the latter two's are almost identical), but it's a contrast to how influential other celebrities of high status have been. And his content is entertaining and wildly relaxing, like those "satisfying" videos you find on YouTube. (Of course, he's collaborated with Charli D'Amelio as well.)
There's really no denying he's revered on the Gen Z social media platform, but it's obviously not his major source of income. He's earned $44.5 million in half of 2020 alone and is estimated to be worth over $350 million. Forbes was quick to mention of his new approach to social media and earning millions from it as well. The pandemic hasn't been brutal to his fortune at all.
https://www.instagram.com/p/CJ1ZW0QhlE-/
Throughout the years of his acting career, he's given plenty of masterpieces that really don't need any kind of listing. And it's certainly a different kind of approach to social media that he takes (it's almost never a big "trend" but always viral). In case it's not clear, a celebrity like him could earn well around $100,000 for every sponsored post. Only thing is, we don't know if he does a lot of them.
Considering the number he can charge for every post, it is plausible to question why he and other celebrities weren't on Forbes' highest-earners list. They were clear to mention that only people whose major source of income was TikTok were included.
For the long haul, it seems Kylie Jenner will be the richest TikTok user there is, unless a billionaire comes along with a grand account. But it's a little less likely. Remember the keyword 'yet'.
Stay in touch with Celeb$fortune for more celebrity Net Worth content. Keep checking the Focus section for more updates.