Treasure hunters have literally died searching for treasures throughout the years. But the Lagina brothers are determined to solve the mystery of the Oak Island treasure. But the curse seems to have been fulfilled. Seven people have already died searching for the supposed $150 million or Captain Kidd's mere £2 million (still a great deal in today's money). The only part left to be true of the curse is 'finding the treasure'.
Born on January 25, 1952 (age 68), in Kingsford, Michigan's Upper Peninsula, Richard George Lagina is known as Rick Lagina on the History Channel reality treasure-hunting show, The Curse of Oak Island. Also, his younger brother, Marty Lagina, is the one who's turning his dream into reality.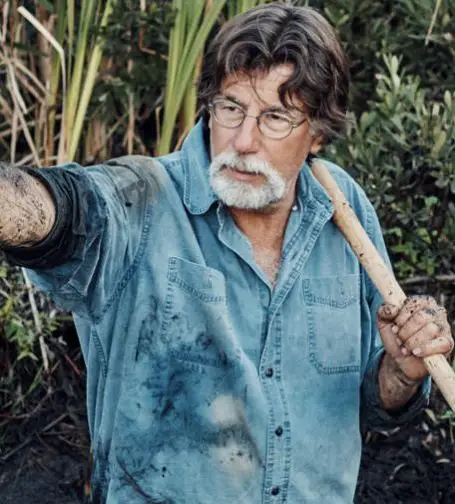 Rick Lagina's net worth may be lower than his brother's, but it's still darn impressive.
Photo by: History Channel
After learning of the infamous Money Pit of Oak Island in the January 1965 edition of Reader's Digest when he was 11, Rick has always been fascinated by the island's mystery. And with the help of his brother, he was able to reach the heights he would like to. Leaving everything behind, he's accumulated his net worth entirely with the show.
As of January 2020, Rick Lagina's Net Worth Is $11 Million
Rick Lagina controls a net worth of $11 million, as of January 2020. Unlike his brother, Rick's sources are very limited. Along with the salary from the show on History Channel, his fortune also comes from his share of the controlling interest in Oak Island Tours company, bringing money with the tourist expenses of the island.
Additionally, Rick and his brother, Marty, along with the crew of Craig Tester, Dan Blankenship, and Alan J. Kostrzewa, own 78% of the island to add to their wealth.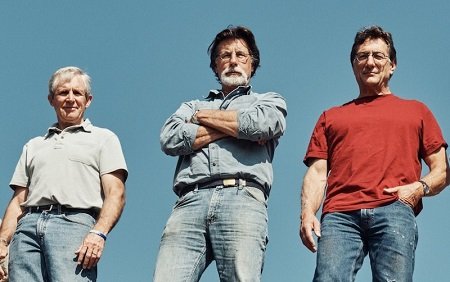 The Lagina brothers with one of their partners Craig Tester.
Photo by: History Channel
Marty Lagina, on the other hand, is also a multimillionaire with a much higher net worth value than his older brother. Thanks to a number of successful energy-related companies in the past and the Mari Vineyards, Marty's volume is extraordinarily over $100 million. The detail of the purchase of the Oak Island portion is given in Marty's net worth piece here.
It Took Years for Rick's Dream to Become a Reality, But His Brother Had a Bigger Role in It
While brothers in a family tend to not be in such good terms for a very long period of time, the Lagina brothers are an exception. They also two sisters. They are a pretty tight-knit kind of family and all grew up in their birthplace together. But the first interest of treasure-hunting was brought out in Rick.
When he was 11, Rick went on one of his weekly visits to the local library, picked up the January 1965 edition of Reader's Digest and read it. He came upon an article about Oak Island and the mystery/curse that surrounds it, especially about Money Pit. He was hooked since then. However, his career took him to postal service after graduating from Kingsford High School in 1968.
Meanwhile, Marty went on to become a successful entrepreneur and businessman (details discussed already) and collected the impressive net worth. But he was not quite interested in the Oak Island tale as his older brother. But after all those years of earning himself, he wanted his brother to see his dream fulfilled. And by April 2006, he purchased a 50% stake at the company, Oak Island Tours Inc. for the sake of Rick's dream.
The actual price of the 50% stake from David Tobias was not made public, but Tobias had reportedly sold Lot 25 for $230,000 to Center Road Developments, in conjunction with Allan Kostrzewa and Brian Urbach (The Michigan Group), a year before the latter sale. The rest of the stake is owned by Blankenship.
It did take a few years for the brothers to actually get the license to dig up Oak Island, specifically the Money Pit. By this time, Rick had left his job as a postal worker. In July 2010, they announced the acquisition of their license and the commencement of treasure-hunting after December 2010. They started quickly in January 2011.
History Channel soon caught interest in their work and offered them a show of their own. They do try to keep it less theatrical. Obviously, because that's the only thing keeping them on the hunt. With years of digging around with his brother, Marty soon found his brother's passion & interest to be his.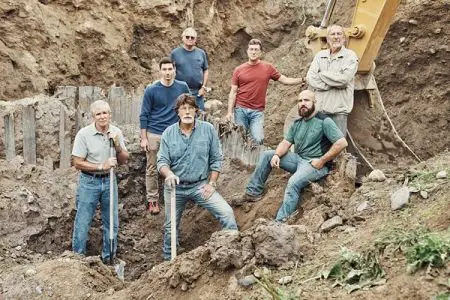 The crew won't stop the search anytime soon.
Photo by: History Channel
The show kicked off in 2014, and the brothers are the executive producers since 2016. They have made some interesting discoveries on their hunt, featured on The Curse of Oak Island. Check out some of their major paydirt items here.
There Is No Matina Lagina!
You might have read the name Matina Lagina somewhere popping here and there online. But the fact of the matter is, there doesn't exist such a person. The Lagina Brothers do have two sisters, appropriately named The Lagina Sisters, both of whom are married. According to several credible sources, the names of their sisters are Marianne Gardner, older than the brothers, & Terese Fornetti, younger than the brothers. As you can imagine, both of them are married, Marianne to Jim Gardner and Terese to John Fornetti.
Watch: A Rare Look into The Lagina Sisters!
Patience rewards well. While the romantic life of the extremely private brother is not readily available, you would assume he is married with kids like his younger siblings. But you may be wrong. Marty's daughter, Maddie Lagina's info may provide a clue.
With the search not ending anytime soon, the growth of Rick's net worth also is likely to never stop increasing. The show is coming to the end of its seventh season, and they will go back to treasure-hunting in the summer again.
There's more Celebrity Net Worth content on Celeb$fortune, be sure to check them out. Oh, and be on the lookout for more fortune-related updates on the Fortune Focus section.