It's been a heck of a week for the Queen of TikTok, Charli D'Amelio [net worth: $4 million]. Just days after surpassing Riyaz Ali now in sixth of the follower-count rankings, she's surpassed yet another long-running internet celebrity, Baby Ariel [net worth: $2 million]. She is now fourth, as it stands, and Ariel's dropped to fifth.
While D'Amelio is the new girl in town, she keeps attracting more and more people each day into her followers' list. The number of new people coming to follow her on TikTok every day is at least 300,000. In comparison, Baby Ariel only gets an average of fewer than 5,000 followers per day in recent times.
Charli D'Amelio won this round as well.
Photo Source: Heidi D'Amelio, Instagram
The standings have almost been the same for a long, long time. That is until D'Amelio stepped in. People have been driven crazy over how much adoration she's got from the community.
At the time of writing, Charli D'Amelio has over 30.3 million users following her account, in less than a day after reaching that 30 million mark. Ariel's TikTok page also has just about 30.3 million followers, but the difference comes in a few hundred numbers right now.
As discussed last time, the difference in D'Amelio and other stars now lies in the adoration from the fans themselves. Her content is clearly liked by more people than others, with a ratio of about 1:4 in comparison. For now, it seems Zach King [net worth: $3.5 million] is the only one in the top rankings who has statistics nearest to D'Amelio.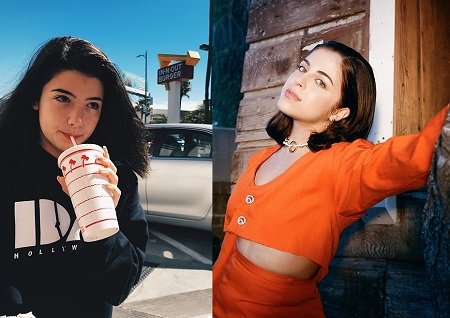 They weren't asked to really compete against each other, but here we are.
Photo Sources: Charli D'Amelio/Baby Ariel, Instagram
King, of course, remains a very entertaining entertainer. All his skills lie in special effects, but no one can use them as elegantly as he can. He stands third in the TikTok's Most Followed Accounts Rankings with 35.3 million followers and is a competition for D'Amelio for quite some time. By almost-accurate-estimation-till-now, it will take about three weeks for her to catch up to him in the rankings. The frequency of King's content-release does not support his rate, but it is to be expected as he works real hard and long to make it as entertaining as possible.
The rest of the top five is rounded by TikTok's own account with 37.2 million followers. Meanwhile, Loren Gray [net worth: $4 million] still sits comfortably on top. She has 39.5 million followers with not an impressive increase in her follower-count. It is also to be noted that Gray's friend, Kristen Hancher, stands eighth in the rankings.
Update
She's surpassed Zach King as well as TikTok's account in the standings and is chasing off Loren Gray's follower-count. It's just a matter of days before she reaches that 40 million mark.
Then, she surpassed Gray as well in follower-count, on March 25, 2020.
Keep checking into Celeb$fortune's Fortune Focus section for more Updates you might want to see again.