Colby Schnacky wasn't always planning on becoming a social media influencer, but once he started creating content, he knew that there was no going back. Born on November 10, 1996, Colby is effectively a YouTuber, TikTok star, social media influencer, motivational speaker, and now a podcast host.
As per the different news outlets, Colby was adopted by Lance Schnacky and Kim Schnacky just at the age of eight. Besides, he also admitted that he took the last name of the Schnacky family due to his bad childhood and has known them for 17 years.
Even though he is not biologically related to the influencer siblings, Noah Schnacky, Allie Schnacky, Noelle Schnacky, and Ella Schnacky, he still shares a strong bond with them and is very protective of his sisters. Talking about his religion, he follows Christianity and is even a preacher.
How Much Is The Net Worth of Colby Schnacky? More About His Social Media Earnings and Podcast
As of 2022, Colby Schnacky is estimated to be worth $300,000 thanks to his increasing fan followings on his social media platforms. The majority of his income sources come from YouTube AdSense and his social media sponsorships.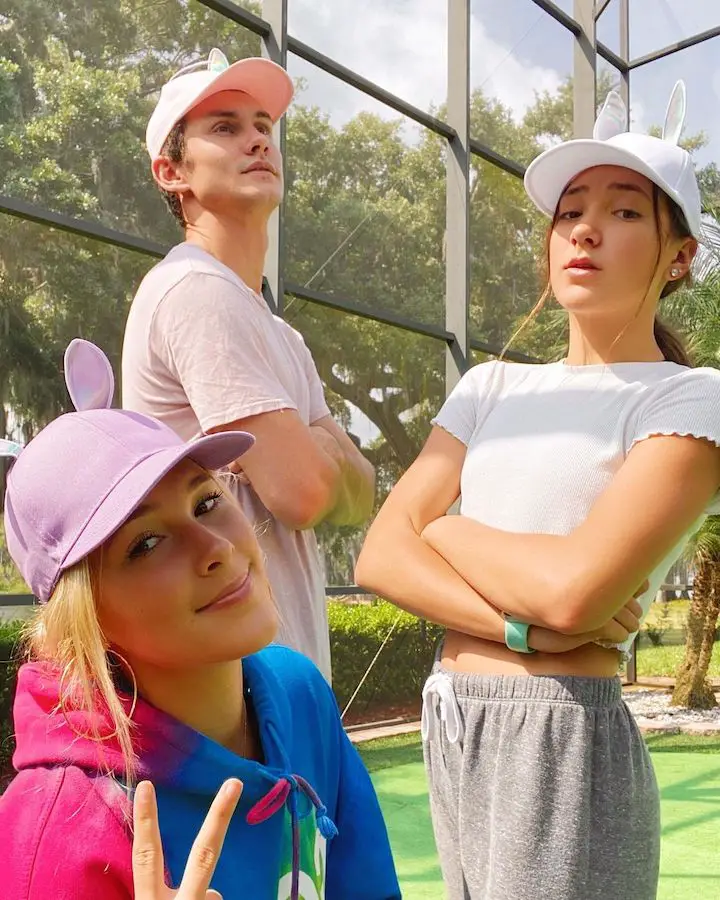 As mentioned, protective of his sisters.
Photo Source: Colby Schnacky, Instagram
Schnacky started his self-titled YouTube channel, Colby Schnacky on Apr 6, 2020, and now has over 292K subscribers at the time of writing. With over 250 million views and 1290 videos, most of them shorts, he makes an average of around $350 per video through ad revenue.
Likewise, the 25-year-old influencer is also quite popular on other social platforms like TikTok and Instagram. He has a huge fan following on TikTok (@colbyschnacky) with around 2 million followers, from which he makes an average of $1,600 per sponsored post.
Similarly, he has over 275K followers on his Instagram account, Colby Schnacky (@colbyschnacky) from which he earns around $1,100 per post strictly through brand endorsements. Besides, he has started a podcast called Colby Schnacky Podcast where he invites guests and preaches the teachings of God.
Just like his siblings, Colby is also a member of the collaborative group called The Schnacky Fam and is represented by the talent management company, Recapture Entertainment. Other members of The Schnacky Fam include Austin Armstrong, Carol Chaves, Matt Cooper, Kristin Marino, and Malik Brookins. The same members have also recently reformed a new content group called the Immersed House.
Is Colby Schnacky Still "Mr. Available"? Why Didn't His Relationship Worked Out With Hillary?
Many of you might not be aware that Noah Schnacky hosted a dating show called Mr. Available for Colby Schnacky to find his true love. In this dating show throughout nine episodes, seven bachelorette girls, Katie Manzon, Hillary Schmidt, Abby Howell, Erin Welsh, Megan Welsh, Nicole Belardo, and Rae Roberts participated, all coming to look for love.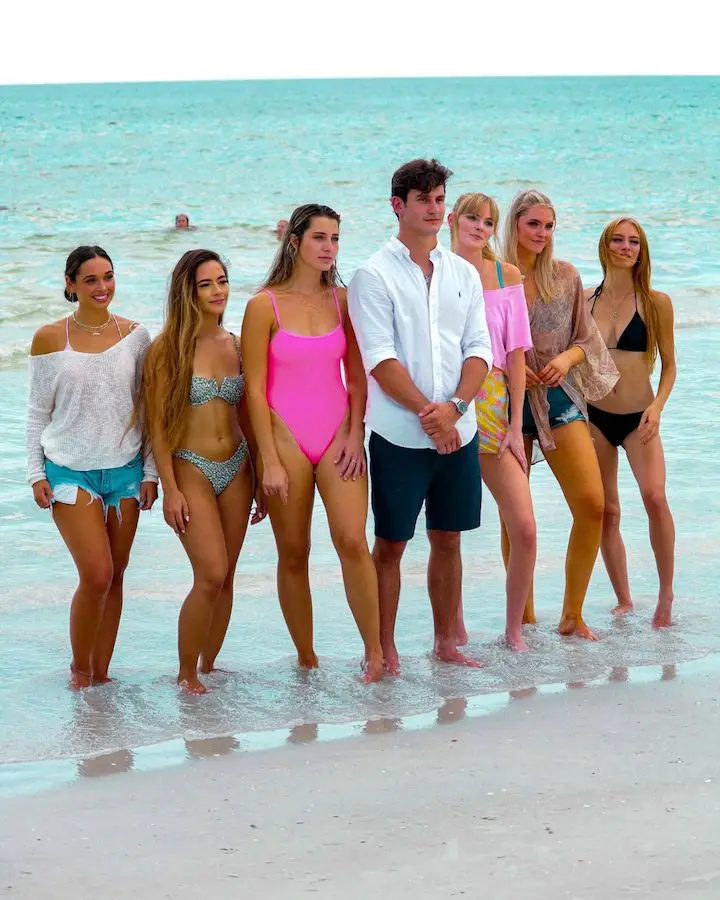 Long-distance relationships and their faults got in the way.
Photo Source: Noah Schnacky, Instagram
After going through lots of rounds and elimination, he finally chose Hillary whom he had been liking since episode one. While the final episode ended with Colby finding his love in Schmidt, the reality was far from it. Well, they did date for quite some time even after the show, but when Hillary moved to another city for her education, their relationship started drifting apart.
Meanwhile, fans of The Schnacky Fam are shipping him with influencer and YouTuber, Carol Chaves considering their amazing chemistry in the videos. What's more, even Colby seems to be falling for Chaves as he keeps calling her "Crush". But that's just all it is for now.
Stay tuned and connected to Celeb$fortune for more content from the entertainment and social media world.