Kristin Marino, also known as Kcup, is an aspiring American TikTok star, YouTuber, and social media influencer notable for her comedy skits, prank, and challenge videos. However, she came to the limelight after being in a relationship with a famous singer-actor, Noah Schnacky, of The Schnacky Fam, the group they are a part of.
Marino is originally from New York. However, she grew up in Boston. She then relocated to Orlando, Florida, in order to work for Disney. Talking about her religion, she recently became Christian thanks to the influence of her boyfriend and his family who are devoted Christians.
Kristin Marino's Family Background: How She Lost 5 Pound In Two Days
With a birth date of November 5, 1997, Kristin Marino was born to a former flight attendant and baker mother, Katrina Wetmore Marino, and firefighter father, Kenneth Joseph Marino. She has a younger brother named Tyler Marino with whom she grew up in Boston.
Her father, Kenneth was a fireman for New York City Fire Department's Rescue Co. 1. and had been a firefighter for over 20 years. He died while fighting fire for the country at the World Trade Center on September 11' 2001, leaving behind his three years old daughter, Kristin, and one-year-old son Tyler. He is not only remembered by his family but also by the entire nation for his Martyrdom.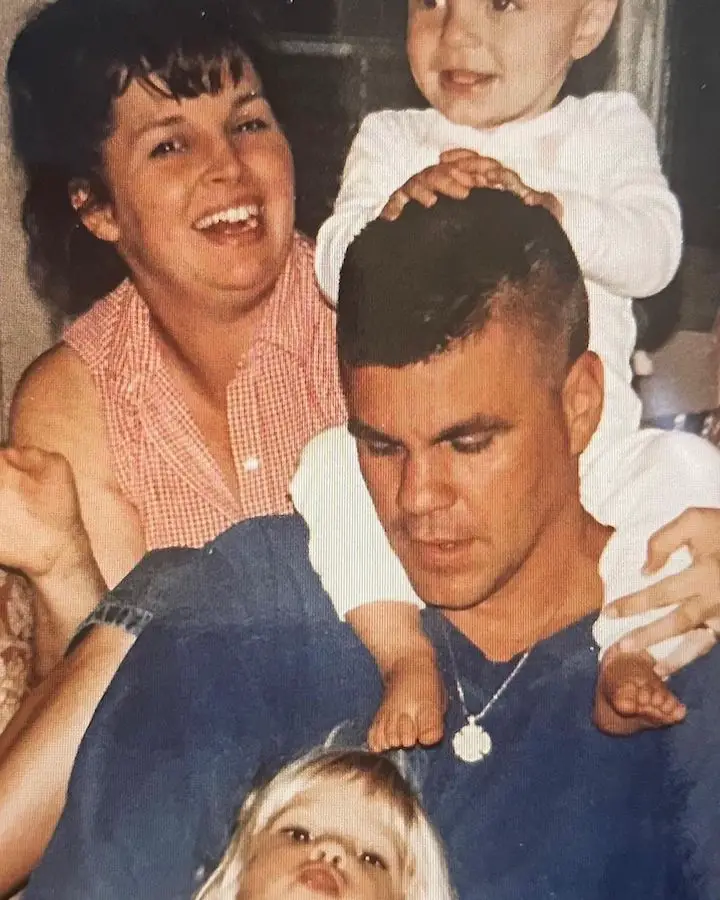 Marino (bottom) still reminisces about her father every year.
Photo Source: Kristin Marino, Instagram
Meanwhile, if you have been following Kristin Marino for quite some time then you surely know that she has lost some weight, and she herself admitted that. She started her fitness journey back in May 2021 and revealed that she lost over 15 pounds within a year.
Talking about her weight loss journey, the 5'9" influencer said that diet and getting a personal trainer helped her to lose weight. Besides, she also shocked her fans by revealing and claiming that she lost around 5 pounds in just two days by drinking chlorophyll water.
How Much Is The Net Worth of Kristin Marino?
As per estimating sources, Kristin Marino amasses a net worth of $200,000 thanks to her rising career as a social media influencer. The majority of her income obviously comes from YouTube. However, she also earns a good sum from sponsorships and brand endorsements.
She created her self-titled YouTube channel, Kristin Marino, back in the year 2016. But she posted her first video after four years after launching her channel. She has garnered over 107K subscribers on her channel from which she makes an average of $400 per video through ad revenue.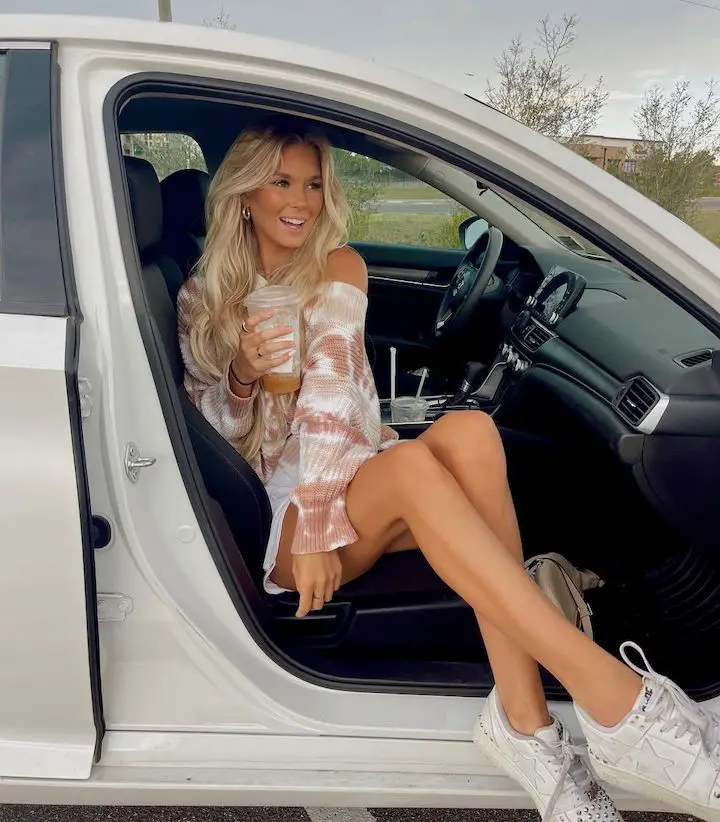 Marino's net worth is bound to be on the rise.
Photo Source: Kristin Marino, Instagram
Additionally, Kristin's estimated earnings from Instagram are around $700 per post from her page (@kristinn_marino) where she has over 197K followers and posted 478 times at the time of writing. She is also quite popular on her TikTok account, (@kristinn_marino) with over 1.4 million followers from which she makes around $1200 per sponsored post.
Kcup is managed by Recapture Management just like the other members of the collaborative group called The Schnacky Fam including Noah Schnacky, Matt Cooper, Allie Schnacky, Austin Armstrong, Colby Schnacky, Ella Schnacky, Noelle Schnacky, Malik Brookins, and Carol Chaves.
Meanwhile, the squad has recently launched their second content house called The Immersed House on June 17, 2022, in partnership with the tech company, Immerse, where all the boys including Noah, Colby, Austin, Malik, and Austin will be living in.
Kristin and Noah Are a Match Made in Church: Are They Getting Engaged Soon?
Kristin Marino and Noah Schnacky are no doubt the most beloved couple in their squad, and since the day Noah saw her in the church, he knew that he fell hard for her. While Marino was not looking for a relationship at that time, Noah was doing everything he could just to spend time with her.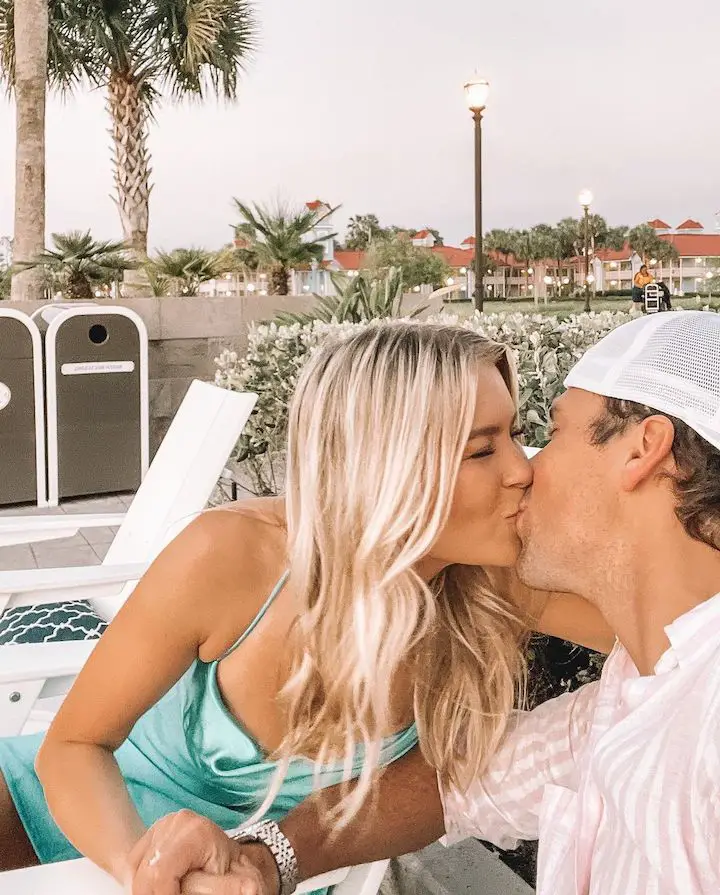 It's as strong as it gets for now.
Photo Source: Kristin Marino, Instagram
Slowly, the 24-year-old influencer also started catching feelings for him which did not go unnoticed by fans. And after being best friends for a year, Noah finally proposed to her to be his girlfriend in 2021. The couple has been going stronger than ever, and Schnacky even wrote a song for her called Tomorrow and Always.
Stay tuned and connected to Celeb$fortune for more content from the entertainment and social media world.