"Extrovert, book smart, night owl, messy, and born sus," that's how TikToker and social media influencer Darren Liang (b. May 23, 2002) describes himself. Born in Brooklyn, New York, he is of Chinese descent due to which his friends make fun of him for his not-so-fluent English. He graduated from Plano East Senior High School MSA in June 2020.
Liang becomes popular overnight after debuting as one of the members of the new collaborative content house, North Star Boys. Founded by the popular social media brothers, Oliver Moy and Sebastian Moy in August 2021, NSB has already garnered a large fanbase.
How Much Is the Net Worth of Darren Liang?
As per estimating sources, Darren Liang holds a net worth of $100,000 as an internet personality from sponsorships and endorsement deals on his social media pages. He is active on Instagram, YouTube, and Twitter but has made a particularly big name on TikTok.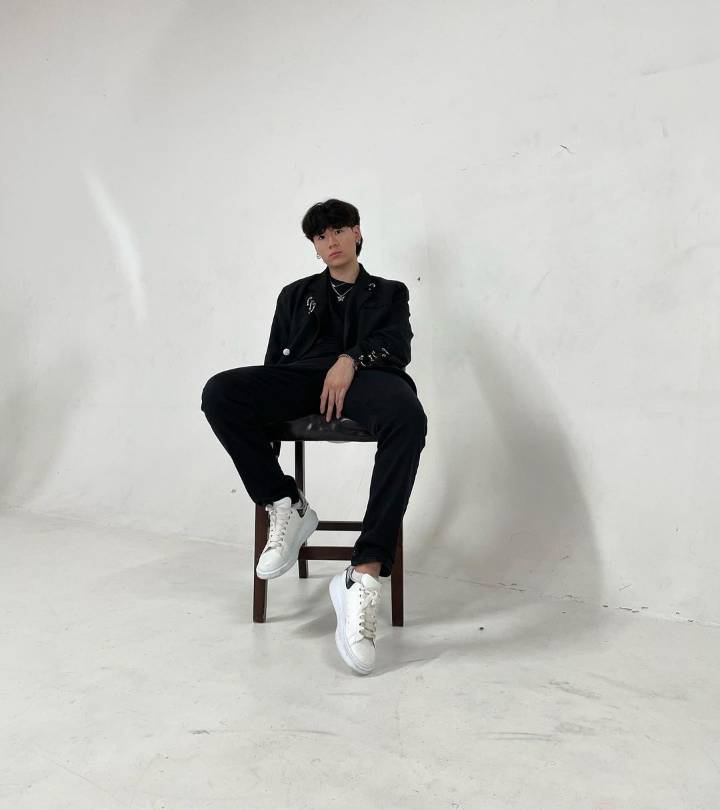 Darren Liang is estimated to be worth $100,000 thanks to his social media fame.
Photo Source: Darren Liang, Instagram
The 5'10" TikToker forayed into the social media scene through the popular video-syncing platform, TikTok in November 2019. His point-of-view (POV) clips, lip-sync videos, dance videos, and comedy videos on TikTok became a hit with the audiences, and he soon became one of the trending artists on the platform.
Armed with a natural sense of humor and artistic sensibilities, Darren perfectly blends comedy and physical performance in his videos. He has garnered over 1.1 million followers on his TikTok page, Darren, from which he makes an average of $800 per sponsored post.
He then launched his Instagram page in April 2020 and now has over 171K followers and has posted over 65 times. The 20-year-old earns around $1,100 per post from his Instagram handle, Darren Liang, strictly through brand endeavors and sponsorship.
To carry forward his TikTok fame, Liang then created his self-titled YouTube channel, Darren Liang, on August 22, 2021. Though he has not been so consistent on YouTube, he has already managed to surpass 145,000 subscribers at the time of writing.
Here's Everything You Need to Know About 'North Star Boys': from TikTok Fame to Musical Career.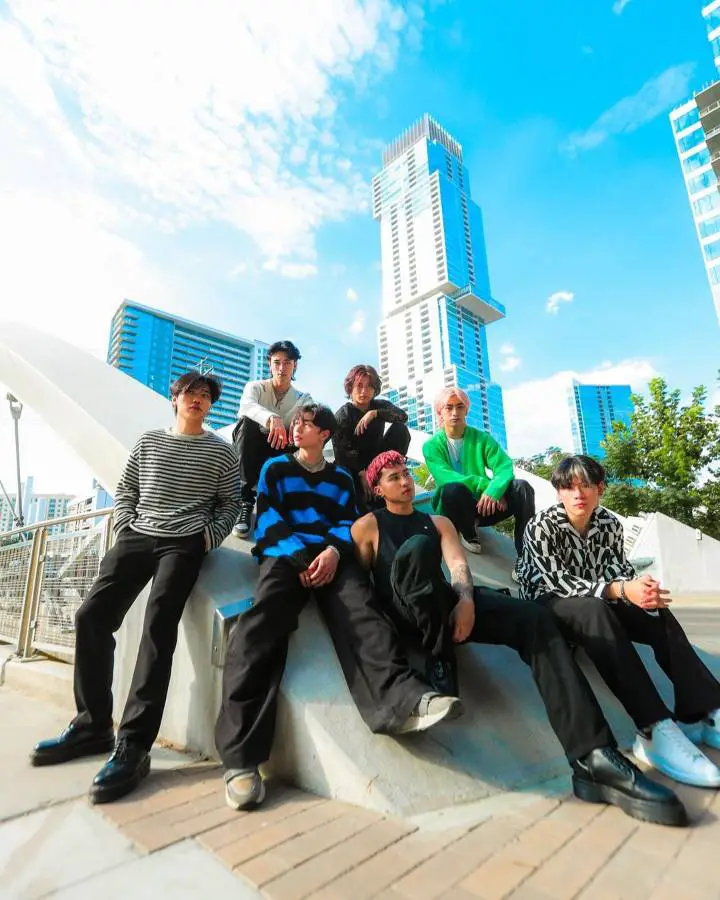 North Star Boys have always been vocal about racism and especially Asian hate culture.
Photo Source: NSB, Instagram
North Star Boys is the first Asian-American content group in history founded by the social media icon brother duo, Oliver Moy and Sebastian Moy. The group consists of seven popular influencers such as Ryan Nguyen, Darren Liang, Justin Phan, Regie Macalino, Kane Ratan, and of course, The Moy Boys, Sebastian, and Oliver.
NSB was launched in August 2021 with the mission to be the voice, inspiration, and role model to young Asian Americans. Their vision brings together and cultivates the most influential, innovative, and impactful Asian-American creators.
Invested and managed by the entrepreneur Tyler Ratanamongkala Bray, aka Manager Ty, the LA-based collaborative content house posts comedy videos, pranks, and challenges videos on their YouTube channel, NorthStarBoys, with 198K subscribers count. NSB is represented by William Morris Endeavor (WME), the largest and oldest global talent agency, in all areas.
Talking about their manager, Tyler manages four different businesses among which his largest company TK Trailer Parts was awarded the "Inc. 5000" award 3 years consecutively. What's more, he even got listed in Forbes 30 Under 30 list in 2022.
NSB also has a huge fan following on other social media platforms like Instagram and TikTok with 400,000 and 5.5 million followers respectively, where they post their short comedy clips, POV videos, dance, and other entertaining content.
After successful social media fame, the North Star Boys have now turned their attention to the music industry. So far, they have released two songs, You Are My Star and Sunshine, and have performed more than 13 live concerts and shows.
Is Darren Liang Gay? Fans Love to Ship Him with Sebastian Moy.
If you have been following North Star Boys for quite some time now, then you probably know how "sus" Darren Liang acts around his members. He loves to mess with his friends calling them his boyfriend and leaving no chance to tease them showing clingy and overly affectionate behavior due to which fans have questioned his sexuality time and again.
Also Read: Is Nic Kaufmann Gay? Here's Everything About His Sexuality, Net Worth, Ethnicity, Sexual Assualt
His bromance with Sebastian Moy has always been the talk of the town. Even though Liang has opened up about looking for a girlfriend to date, fans still love him to ship with Moy. Well, some die-hard "Seb-Darren" shippers even made romantic fanfictions on Wattpad.
Their shippers lost it when Darren flirted with Sebastian and even jokingly called "Seb as his boyfriend" on a YouTube video. Well, not only Moy, but Liang also flirts with other members of NSB like Ryan Nguyen, Justin Phan, and Regie Macalino.
Stay tuned and connected to Celeb$Fortune for more celebrity content from the entertainment and social media world.