Kane Ratan Bray (b. June 25, 1999) aka Kane Ratan is an aspiring TikToker, YouTuber, social media influencer, and professional volleyball player most renowned for being a member of the newly launched content house, North Star Boys. Originally from Thailand, he used to live in Hawaii with his parents before relocating to LA with the other member of the North Star Boys.
The 23-year-old TikTok star has four siblings named Junior, Princess, Angle, and Tyler Ratanamonkala Bray, aka Manager Ty, who is the manager and investor of the NSB. Growing up, he played volleyball most of his life and is a keen lover of anime whose Instagram and TikTok are full of it. He recently had surgery for back pain which he was suffering since junior high.
A Little Information About His Family Background: Parents, Siblings, Girlfriend
Born to Thai parents, Kane Ratan is the second of five children and used to live in Hawaii before he moved to Los Angeles. He has one older brother, Tyler Ratanamonkala Bray or Manager Ty, one younger brother, Junior, and two younger sisters, Angle and Princess Bray.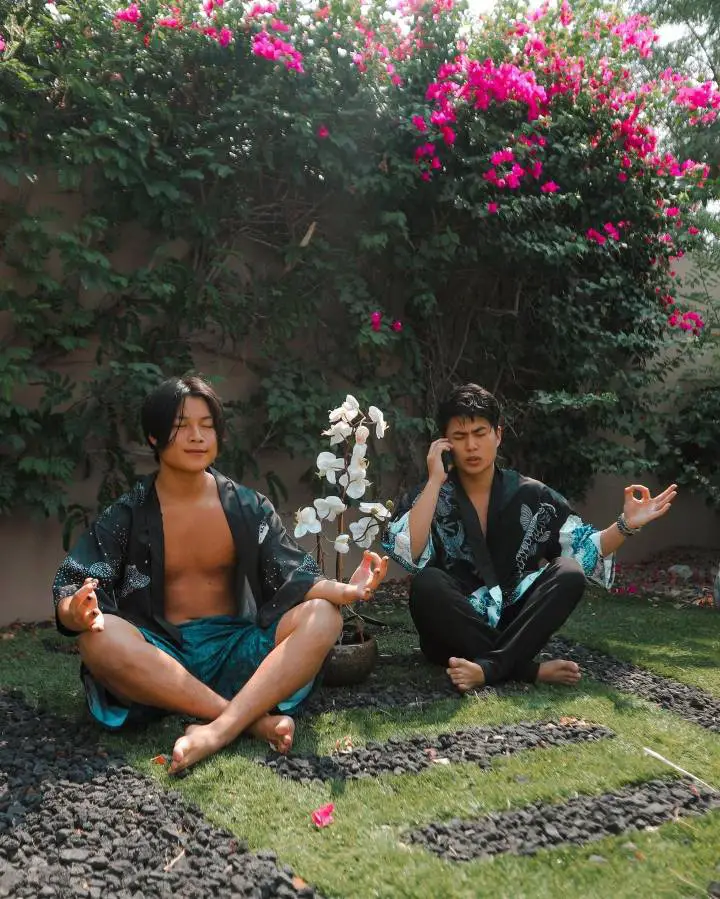 Kane Ratan meditating with his manager brother, Tyler Ratanamonkala Bray aka Manager Ty.
Photo Source: Manager Ty, Instagram
His brother cum manager, Tyler founded The TK Trailer Parts at the age of just fourteen as per the suggestion of his entrepreneur stepfather. He currently manages four different businesses among which his largest company TK Trailer Parts was awarded the "Inc. 5000" award for three consecutive years. What's more, he even got listed in Forbes 30 Under 30 2022.
Kane is very close to his family and does not leave any occasion to be with them even if he has to travel 1,500 miles. For his youngest eight-year-old brother, he traveled all the way to Hawaii from LA even during his busy schedule. And when he surprised visited his sister, Princess in her school, she was so happy that she was on the verge of crying which shows the intense love between the siblings.
Also Read: Everything on Jojo Rabbit's Actor, Roman Griffin Davis from Family Background to Net Worth
The Thai influencer did not grow up in a well-off family and used to live in a small apartment without much food, water, or electricity. His parents struggled a lot to be in the place they are now and his father even worked three jobs to pay their bills. Even though his parents have already divorced and his mother, Sonya Bee Bray, is happily married to his stepdad, Kane is still close to both his parents.
Talking about his love life, Kane has not revealed anything about his girlfriend. However, he is shipped with another member of North Star Boys, Darren Liang, who even calls Ratan his girlfriend and is seen flirting with him on his videos as well. However, it is not too uncommon within the group.
How Much Is the Net Worth of Kane Ratan?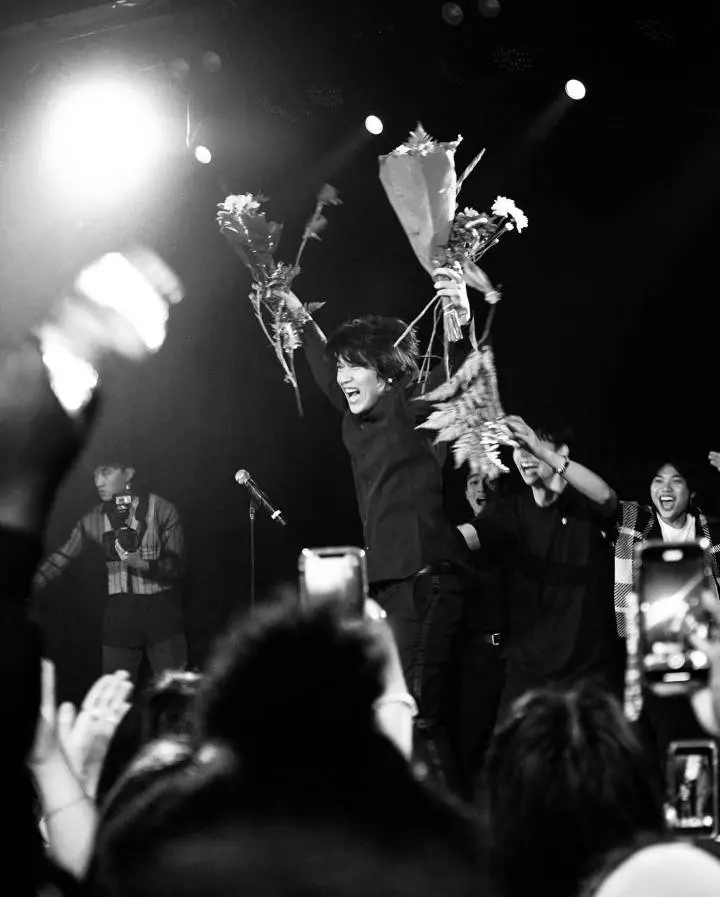 Kane Ratan's net worth is increasing as fast as his followers.
Photo Source: Kane Ratan, Instagram
As per estimating sources, Kane Ratan holds a net worth of $100,000 thanks to his emerging popularity as a social media star. He has the most fan following on his TikTok account, Kane Ratan, among all the social media platforms where he first posted in January 2020.
The 5'6" athlete has over 1.7 million followers on TikTok from which he earns around $900 per through brand endeavors. One of his most popular videos on TikTok is titled Rating my friends say ikodane which got over 19.9 million views and 70.1 million hearts.
If you scroll through his initial posts on his TikTok page, it's full of him playing volleyball and also teaching different techniques of volleyball. Similarly, he is also quite popular on Instagram, Kane Ratan, with 211,000 followers from which he makes $850 per sponsored post.
Kane launched on YouTube in August 2021 and has garnered over 168,000 followers on his YouTube channel, Kane Ratan. Besides, the digital creator is also on Twitch with 21,500 subscribers which helps to make quite a sum from live streaming.
What Should You Know About the Newly Launched Content House, North Star Boys?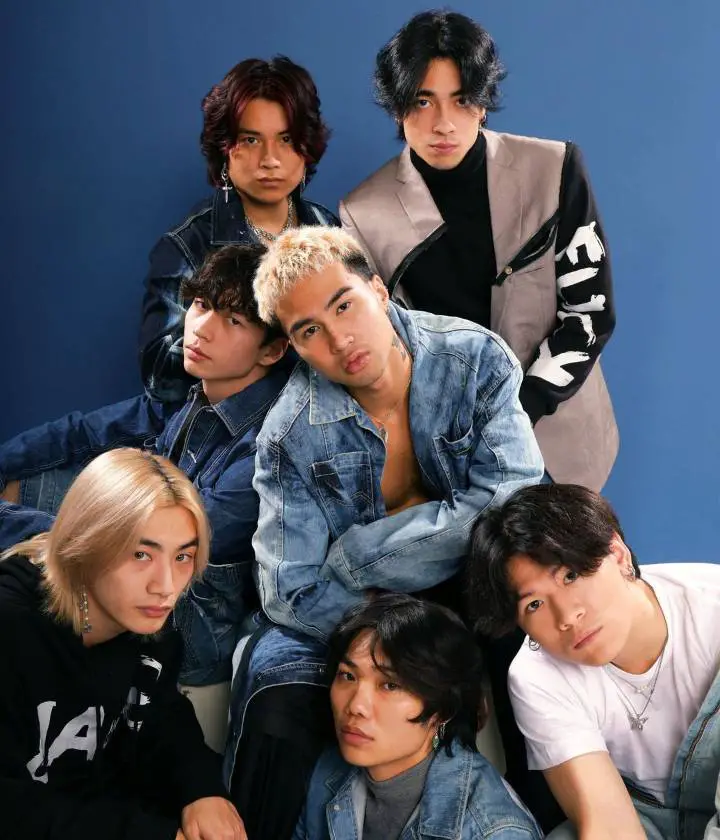 Kane Ratan rose to fame after joining the North Star Boys.
Photo Source: North Star Boys, Instagram
North Star Boys is the first Asian American content group in history founded by the social media icon brother duo, Oliver Moy and Sebastian Moy. The group consists of seven popular influencers: Ryan Nguyen, Darren Liang, Justin Phan, Regie Macalino, Sebastian Moy, Oliver Moy, and Kane himself.
NSB was launched in August 2021 with the mission to be the voice, inspiration, and role model to young Asian Americans. Their vision brings together and cultivates the most influential, innovative, and impactful Asian-American creators.
Managed by the entrepreneur Tyler Bray or Manager Ty, the LA-based collaborative content house posts comedy videos, pranks, and challenges videos on their YouTube channel, NorthStarBoys with 506,000 subscribers count.
NSB also has separate Instagram (@northstarboys) and TikTok (@northstarboys) accounts with 399,000 followers and 4.6 million followers respectively where they post their short comedy clips, POV videos, dance, and other entertaining content.
North Star Boys have now ventured into the music industry with their debut song, You Are My Star in 2022. They released their second song, Sunshine in the same year and have performed over 13 plus live concerts and shows.
Stay tuned and connected to Celeb$Fortune for more content from the entertainment and social media world.