Regie Macalino (b. February 23, 2001) is an aspiring TikToker, YouTuber, and social media personality known prominently for his intriguing videos on the video-syncing platform, TikTok. His popularity further rose after he joined the collaborative house called North Star Boys which consists of influencers like Oliver Moy, Sebastian Moy, Darren Liang, Kane Ratan, Justin Phan, and Ryan Nguyen.
Born in Pasay, Phillippines, Macalino has a brother, Renzo Macalino, and a sister, Rosmel Macalino. Hailing from the Philippines, he is very fluent in Tagalog than in English and has Pieces as his zodiac sign. He graduated high school in the year 2019 and is currently taking a break from his further studies.
Macalino with his masculine demeanor and cool personality has always been popular among female fans, and now he has dyed his hair pink and fans are loving his new change of style. He regularly collaborates with other NSB members and comes up with entertaining and creative content for his various social media platforms.
How Much Is the Net Worth of Regie Macalino?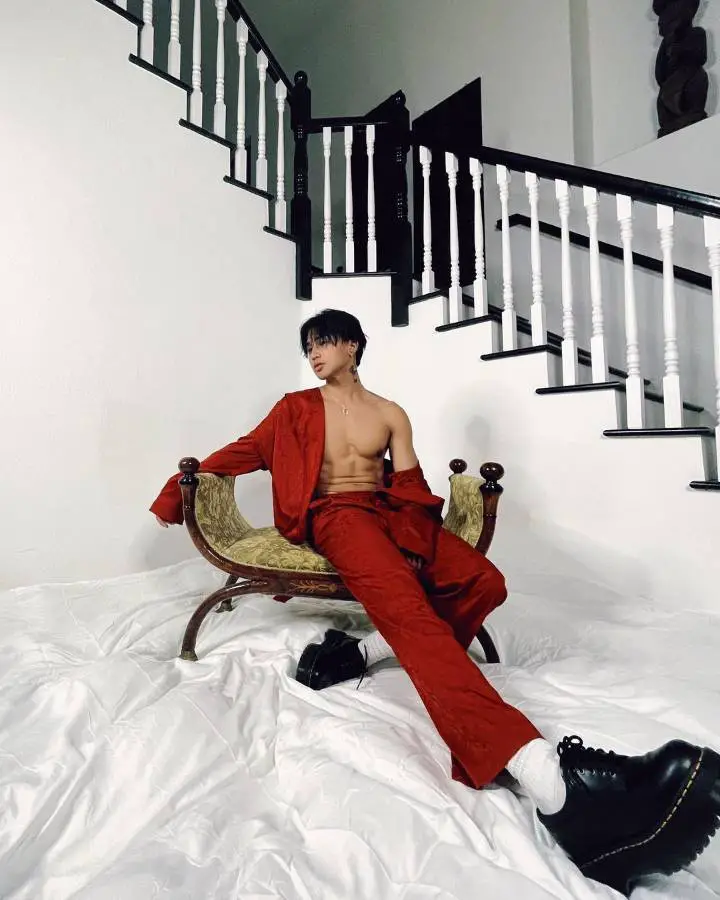 Regie Macalino forayed into the social media scene through Twitter but got his big breakthrough on TikTok.
Photo Source: Regie Macalino, Instagram
As per estimating sources, Regie Macalino controls a net worth of $100,000. The income source to back it up is a host of sponsorships in all his successful social media accounts, primarily YouTube, Instagram, and TikTok. Before he got on these platforms, he actually started with Twitter in September 2016 where he has now 45,900 followers at the time of writing.
But what really started his career as a social media influencer is  TikTok. Since starting out in July 2020 with the did i pass the glowup check? video, he has amassed 1.5 million followers and 54.9 million likes on the app. He earns an average of $850 per sponsored post from her TikTok page, Regie.
One of his most popular videos on this platform is the video of two girls fangirling over him which got over 12 million views and 3.2 million likes. Similarly, his Point-Of-View (POV), dance videos, and lipsyncs are also popular among fans.
Recommended: Marco Borghi aka Poloboy: The Truth About Ex-Girlfriend, Baby & Net Worth
Macalino has over 314,000 followers and has posted 47 times on his Instagram page, REGIE. Blessed with natural looks, his pictures give the aura of an international model. From each of his sponsored posts, he makes an average of $800.
Regie launched his self-titled YouTube channel, Regie Macalino on Feb 26, 2016. Although, he started posting videos after 5 years in August 2021. Though he has not posted videos regularly on YouTube, he has already garnered over 165,000 subscribers. He earns around $2,800 per video from his channel which further adds to his net worth.
Regie Macalino's Popularity Skyrocketed After Joining North Star Boys: Their Musical Career, Controversy
The first Asian American collaborative group, North Star Boys basically launched Regie Macalino's career as a social media icon. The group which was founded by Oliver Moy and Sebastian Moy in August 2021 has seven social media influencers like Darren Liang, Kane Ratan, Justin Phan, Ryan Nguyen, Regie, and obviously the Moy brothers.
NSB, which is also considered the new competitor of the ever-popular Sway House and Hype House, is managed by Charles Morris of House 17 and Tyler Bray. Talking about Tyler who is also popular as Manager Ty, he is listed in Forbes 30 Under 30 2022, and his largest company, TK Trailer Parts was awarded the "Inc. 5000" award 3 years consecutively.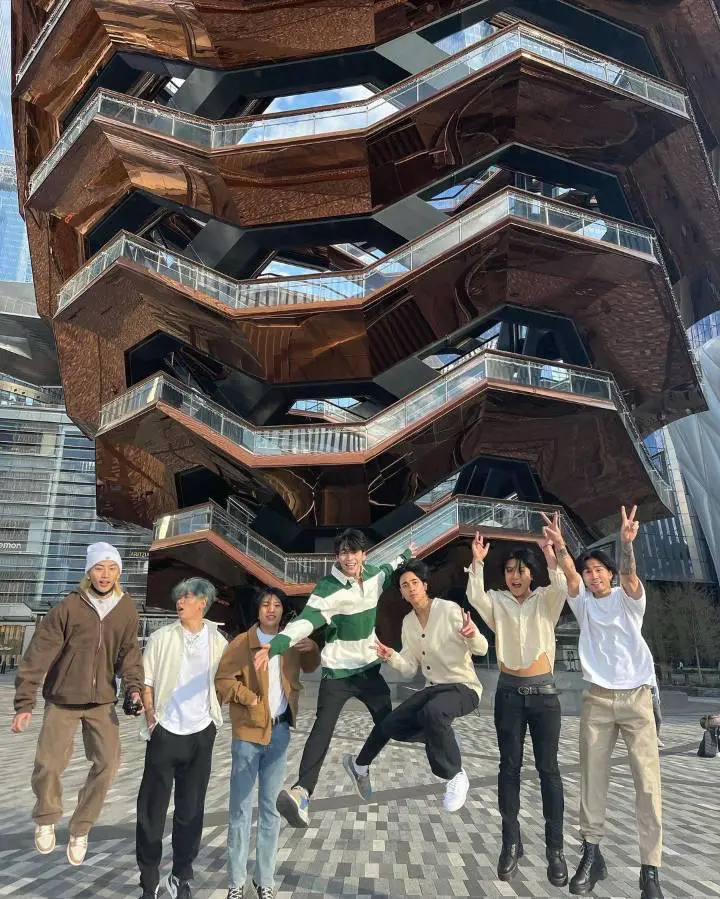 North Star Boys got into a political controversy after using the Stop Asian Hate mural for a thirst photo.
Photo Source: North Star Boys, Instagram
This LA-based content house has shifted seven times due to different reasons. The North Star Boys are popular for their comedy videos, pranks, and challenging videos on their YouTube channel, NorthStarBoys, with 512,000 subscribers count.
They also have a huge fan following on Instagram, as NSB, and TikTok, as NSB, with 398,000 and 5.5 million followers respectively where they post their short comedy clips, POV videos, thirst traps, dance, and other entertaining content.
This Asian American group launched their musical career in 2022 with the song, You Are My Star. They then released their second song, Sunshine in the same year which became a hit among the fans. So, far they have performed 13 plus live shows and concerts.
Meanwhile, North Star Boys recently received lots of hate and backlash for posing thirst traps in front of a Stop Asian Hate mural. The boys denied these accusations clarifying that it's not a thirst trap and further questioned those who mocked them by asking how they have been contributing to the movement.
Regie Macalino Has Finally Found Love in TikToker, Jackie Curtis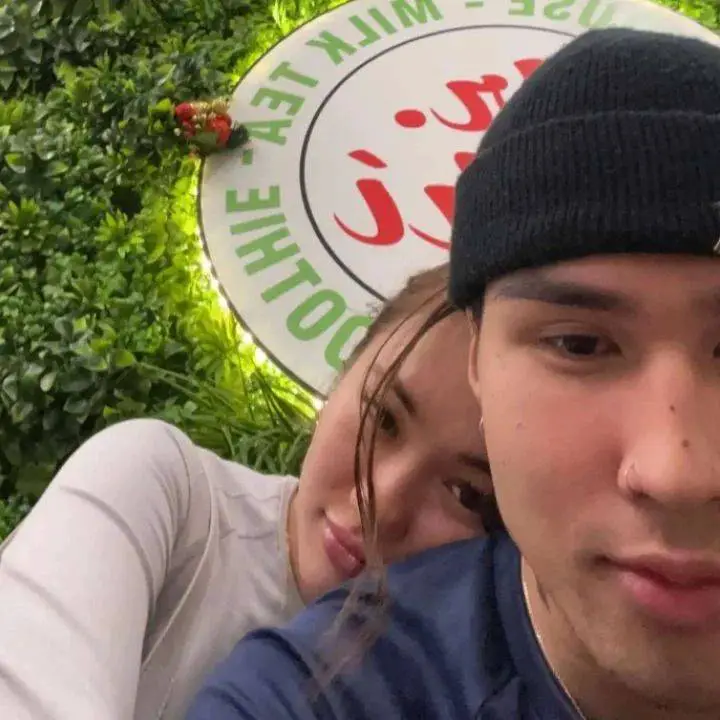 Regie Macalino is not shy to show his love for his girlfriend, Jackie Curtis.
Photo Source: North Star Boys, Fan Page Instagram
It seems like North Star Boys are finally revealing their love life to the world. Just after the youngest member of NSB, Sebastian Moy revealed his girlfriend, Gela Walter, now, Regie Macalino has also decided to introduce his girlfriend to the fans.
Regie, who once claimed that his ideal type is Latina, has fallen hard for the TikToker-Instagram model, Jackie Curtis. They have been sharing affectionate videos and pictures on Instagram stories and Snapchat showing off their love for one another.
Stay tuned and connected to Celeb$Fortune for more content from the entertainment and social media world.