With Caleb Burton's disappearance from social media and Mason Fulp leaving the AMP squad, Brent Rivera has now found a new person, Drew Beilfuss (b. July 13, 2001) as their replacement to perform extreme challenges and dares, and fans are already in love with this new member of the group.
His sense of humor and ever-so-happy personality is what fans love the most. Apart from being a social media influencer, Beilfuss is an aspiring skateboarder and loves to participate in different local skating competitions alongside his younger brother, Zack Beilfuss.
Drew Beilfuss Dreams To Be Big Like Chris Chann. Will He Be The Next Ben Azelart of AMP Squad?
Ever since Drew Beilfuss was a kid, he was always fascinated by skateboarders and dreamed of being one. While it was his father, who pushed him to follow his dream to be a skateboarder, his mother, Angie Beilfuss has been his biggest support system, always encouraging him to pursue his passion. He started his skating journey from scooter to bike and then eventually ended up with a skateboard.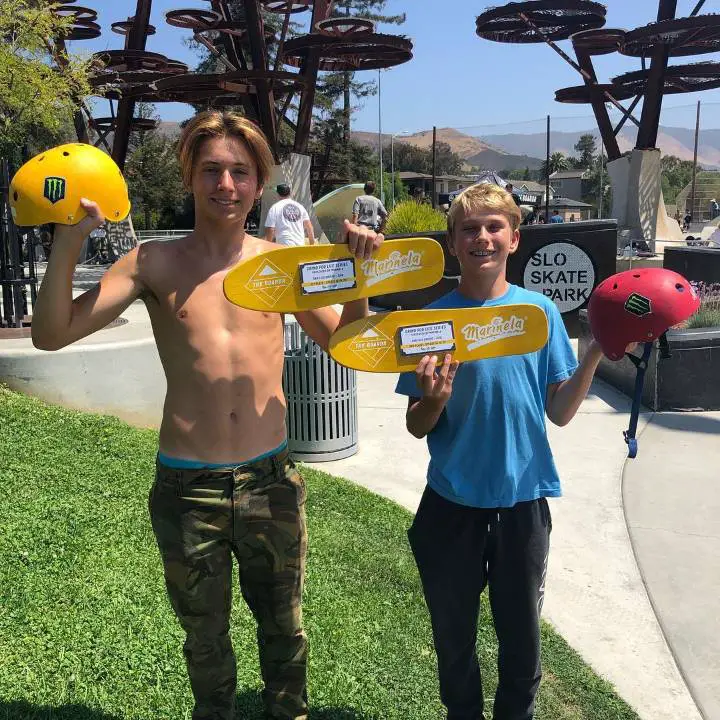 Meet The Beilfuss Brothers.
Photo Source: Drew Beilfuss, Instagram
Beilfuss started drawing in admirers showing off his skateboarding skills and eventually collaborated with Monster Army. He launched his career in social media only after the outbreak of coronavirus and now has garnered thousands of followers on Instagram as well as TikTok.
Drew used to share tutorial videos and skating tips on his TikTok handle with 1.7 million followers before it got deleted. Talking about his future, he plans to grow his career further in both skating as well as social media and dreams of being like popular social media icon and professional skateboarder, Chris Chann.
Meanwhile, Beilfuss has been doing all the deadly dares and challenges in the videos of the AMP World since Ben Azelart got injured. And now fans are wondering if Drew will be the next Azelart considering the fact that he has already replaced both Caleb Burton and Mason Fulp.
Whatsoever, the 20-year-old is also quite close to other members of AMP World like Lexi Rivera, Lexi Hensler, Andrew Davila, Dom Brack, Jeremy Hutchins, and Pierson Wodzynski and is also featured on their videos regularly.
How Much Is The Net Worth Of Drew Beilfuss? Why Did TikTok Delete His Account?
As per estimating sources, Drew Beilfuss holds a net worth of $100,000. Being a social media influencer has its own perks, as sponsorships and brand endeavors are another stream of income. And ever since he got involved with Brent Rivera and his squad, his social media career is flourishing as greater than ever, which was obviously predictable (like come on it's Brent who we are talking about).
Beilfuss had over 1.7 million-plus followers on his TikTok page which got deleted abruptly by TikTok for some unknown reason. Likewise, he has now launched his new TikTok handle, Drew Beilfuss (@beilfuss) where he has over 110.4K followers.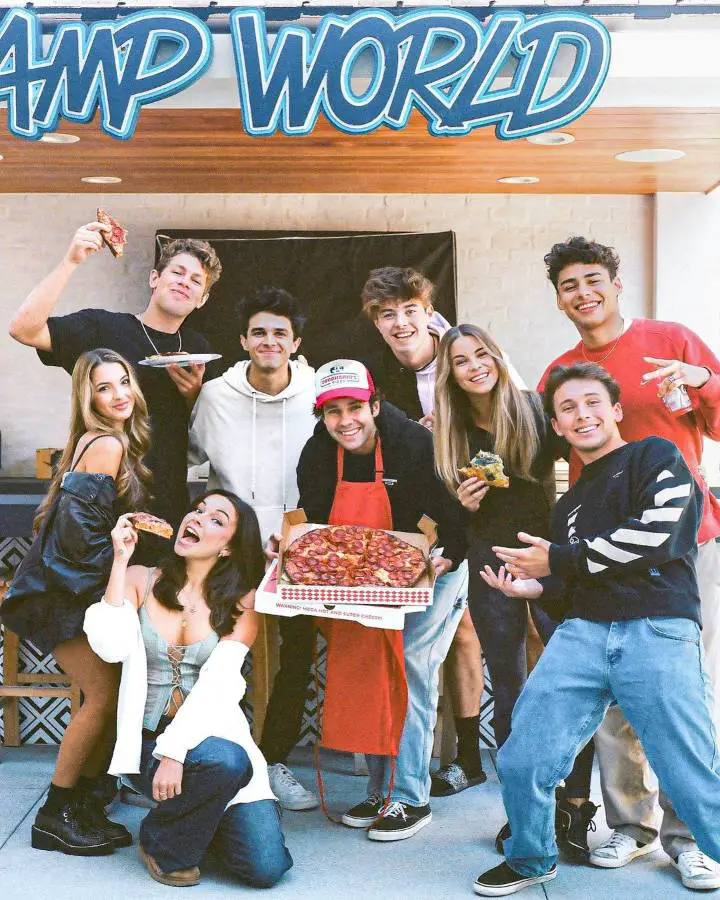 Drew Beilfuss with AMP World and David Dobrik.
Photo Source: Amp World, Instagram
The SoCal native is also active on his Instagram page, (@beilfuss) with 209K followers from which he makes an average of $800 per sponsored post. Besides, he also has another Instagram, Drew Beilfuss (@drewbeilfuss) with 31.9K followers where he mostly shares skating tips and tricks. 
Beilfuss occasionally collaborates with Monster Army which is Monster Energy's athlete development program and has been helping them with TikTok videos and all. Not only that, but he has also been organizing different contests, giveaways, and competitions with Monster Army.
Who Is Drew Beilfuss's Girlfriend? Is He Dating Mya Mangin?
When you are into the social media scene, it's quite common for fans to get curious about your love life and all. So, this goes for the fans of AMP World who are wondering if Drew Beilfuss is dating anyone at the moment. And, it seems like Drew is most probably single as well.
Well, it does not mean he has never been into the dating game. In fact, Beilfuss was dating another TikToker, Mya Mangin (@myasacass) in the year 2019. In fact, you can still find the videos of a former couple kissing and cuddling together if you scroll to the older videos on Mangin's TikTok account.
However, the lovebirds broke up after some time and Mangin is now dating YouTuber, Chaz Stein aka Chazicus who is popular for WWE content as well as skits, vlogs, and challenges. Even though Beilfuss has broken up with Mangin, he is still close with Mya's new lover, Stein, and is occasionally seen on his YouTube videos.
Stay tuned and connected to Celeb$fortune for more content from the entertainment and social media industry.