Olivia Ponton is not just a social media star, or just the girlfriend of a Sway House LA member Kio Cyr who's trying to make it as a model, but already a well-established model. She was just heading to a bigger platform, which was halted by the CoronaVirus pandemic while she was traveling the world, which she loves. But it's not the best time for it right now.
Overview
| | |
| --- | --- |
| Full Name | Olivia Marie Ponton |
| Birth Date | May 30, 2002, in Florida |
| Age | 18 |
| Education | Naples High School [g. 2020] |
| Profession | Model, Social Media Influencer |
| Relationship Status | Ex-Boyfriend Kio Cyr |
| Net Worth | $200,000 |
| Social Media | Instagram, TikTok, Twitter |
Olivia Ponton's Background: She's a High School Graduate
Born on May 30, 2002 [age 18], in Florida, Olivia Marie Ponton started out as a model while in High School. She attended Naples High School, which she graduated from just recently in May 2020. Her ex-boyfriend, Cyr, also attended her graduation even though he doesn't go to his school.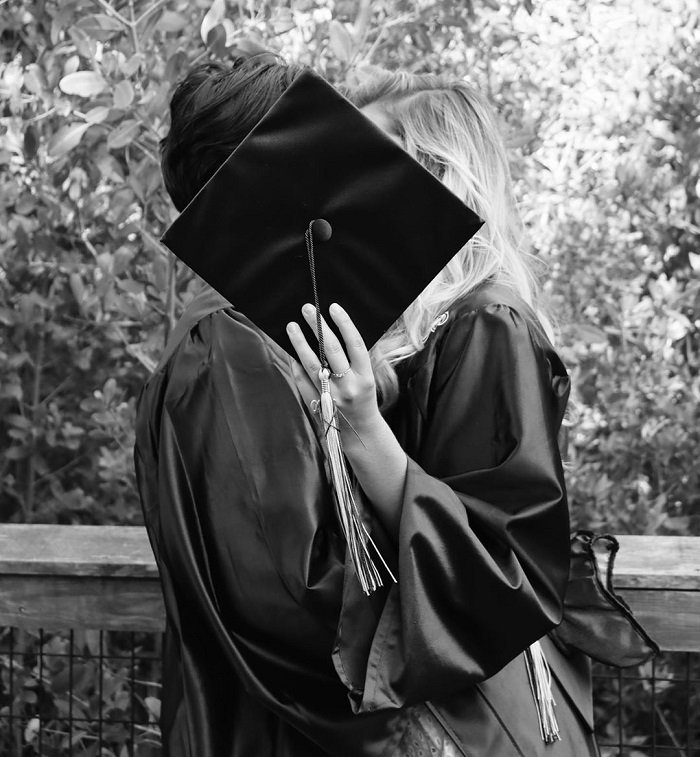 Ponton graduated from High School only recently.
Photo Source: Olivia Ponton Instagram
For furthering her career, she says she'd love to get an Associate in Arts degree at the bachelor's stage. Her target major is architecture to hold an interior design degree. It's always been a plan since middle school!
Now a Hype House Member, the recently 18-turned is 5' 8" in height, but you might not believe how "tiny, short girl" she used to be before trying out her modeling work. In fact, it was after her height grew that people suggested she should be a model. Then the "Oh my gosh, maybe I should," bulb glowed in her mind.
She started to grow in eighth grade, but her growth spurt occurred only during her freshman and sophomore year in high school.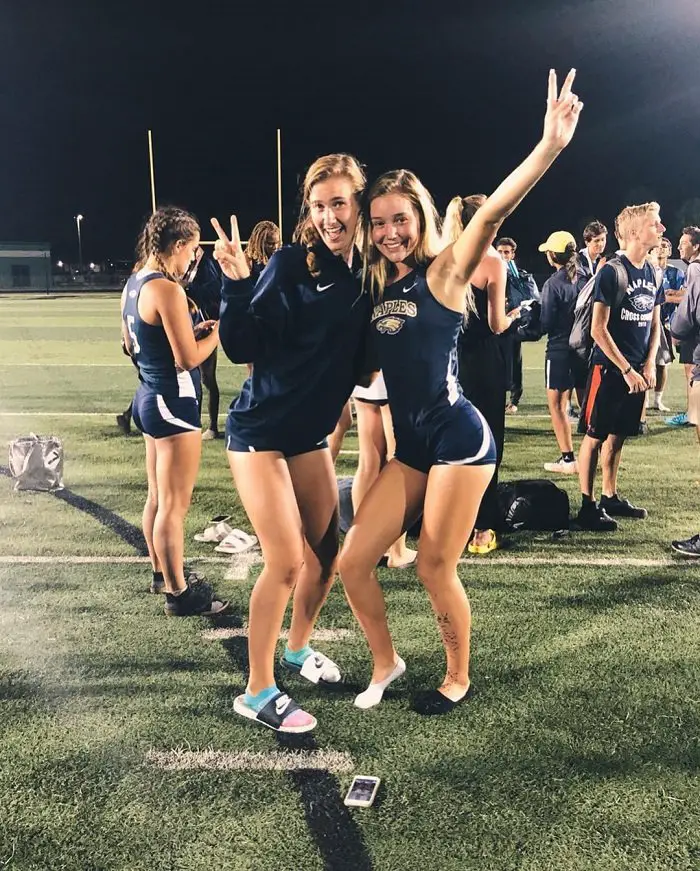 Track & Field and traveling are her top interests.
Photo Source: Olivia Ponton Instagram
Aside from modeling, she is quite spirited in track & field, running, water skiing, Yoga, weightlifting, you know anything that helps keep her body in shape for modeling. And don't get it wrong, she enjoyed doing it all.
For some additional trivial information:
She would love to move to New York to further her modeling career and hope to live on her own at 19 or 20 (her agency also has a division in NY)
She's dreamed of working in a coffee shop.
For her favorite food, she loooves cheeseburgers.
Her dream travel destination is Bora Bora.
Favorite color is Teal
Favorite movie is called Anna, a French film about a model (of course).
Her natural hair color is blonde and eye color is brown.
Who Are Her Role Models? How She Signed for the Wilhelmina Models Modeling Agency
Olivia Ponton signed for the Miami-based modeling agency, Wilhelmina Models, in the spring/summer of 2019 to further her modeling career. And she didn't choose Wilhelmina just because. A lot of things were in consideration.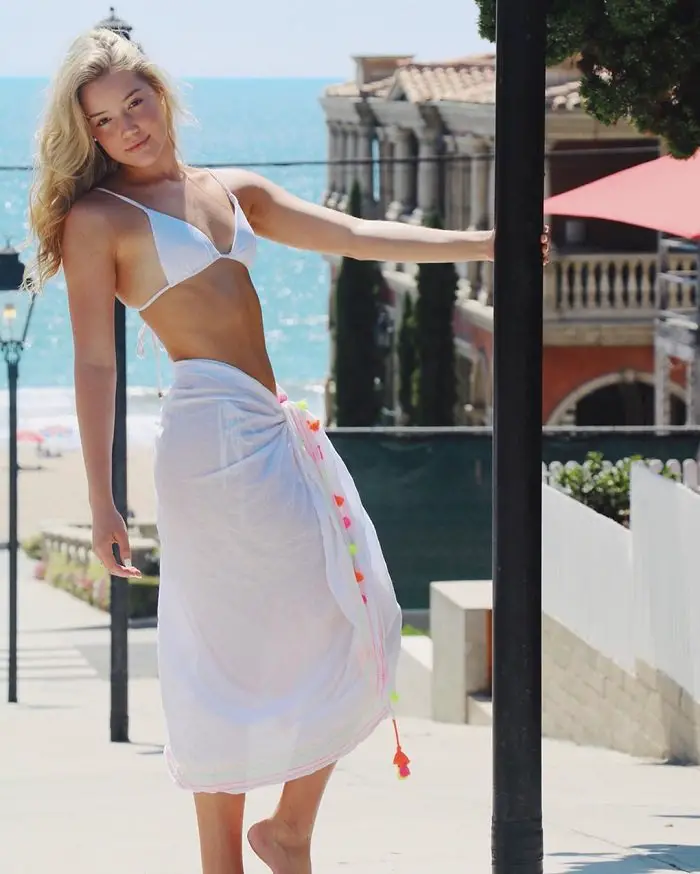 Like, who wouldn't hire her?
Photo Source: Olivia Ponton Instagram
After she decided she should try modeling, Ponton attended the Miami Swim Week over a year ago and visited some brands while at it, still unsigned as a free agent. But she was always asked which agency she was signed with. So she decided she will search for one.
Deciding to give modeling a shot, she snapped some photos of herself and submitted them to agencies based in Miami because she wanted to work the one close to her home in Florida. Then she got an amazing response from Wilhelmina Models, and she knew that it was where she wanted to work. They were so eager that they asked her when she'd move to start working.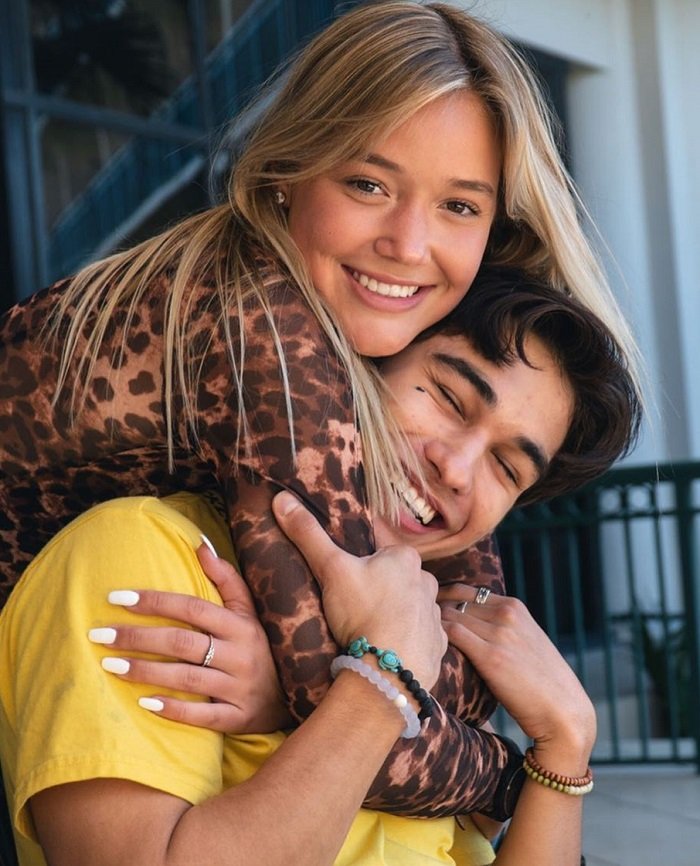 They were adamant in telling people they were not together before.
Photo Source: Olivia Ponton Instagram
However, Olivia was still in High School at the time. It was only in Spring break this year that she traveled over there and did some test shots for the agency. Her job was thus booked before COVID-19 halted her travel time for photoshoots. She hopes to work full time for Wilhelmina.
As for the biggest personal icons out there, exotic model Alexis Ren is 100% her first choice because she is such an environmentalist. Addison Rae [net worth: $3 million] is also someone she will absolutely look up to because Ponton loves her positive, bubbly personality.
She tried on some signature poses of Alexis Ren's (including the expressions), and she killed it!
Photo Source: Olivia Ponton Instagram
How does she handle the industry where "some people view it as a place where insecurity thrives"? Her agency, Wilhelmina Models, helps her get a homey feeling and also feel like it's not such a scary business as they really nurture her. She wouldn't give up influencing and modeling for the world.
As for the negativity, she avoids it by literally avoiding it and with the trick of reading on positivity books, she mentions in a full interview with The Teen Magazine (where the above & some preceding information is retrieved from).
Kio Cyr and Girlfriend Olivia Ponton's Relationship Timeline
Main Article: How Did Kio Cyr and Olivia Ponton Meet, And Why Did They Take So Long to Confirm They Are Dating?

Sway House's Kio Cyr met Olivia Ponton on social media, and it all started with compliments about each other's teeth. They met at an airport in Florida in mid-February and kept denying that they were dating before making things unofficially official with a throwback TikTok post from Olivia in mid-April.
The two later announced they were breaking up in late June, but that would go on to create a whole bunch of controversies.
Olivia Ponton's Net Worth & Social Media Earnings Journey: The TikTok Popularity You Know Her With
As of June 2020, model and social media influencer Olivia Ponton controls a net worth of $200,000 with her starting modeling job along with social media earnings via sponsorships. While managed by Wilhelmina Models, brand deals, like from the ones she met at that Miami Swim Week, are quite common which she can endorse on her social media posts.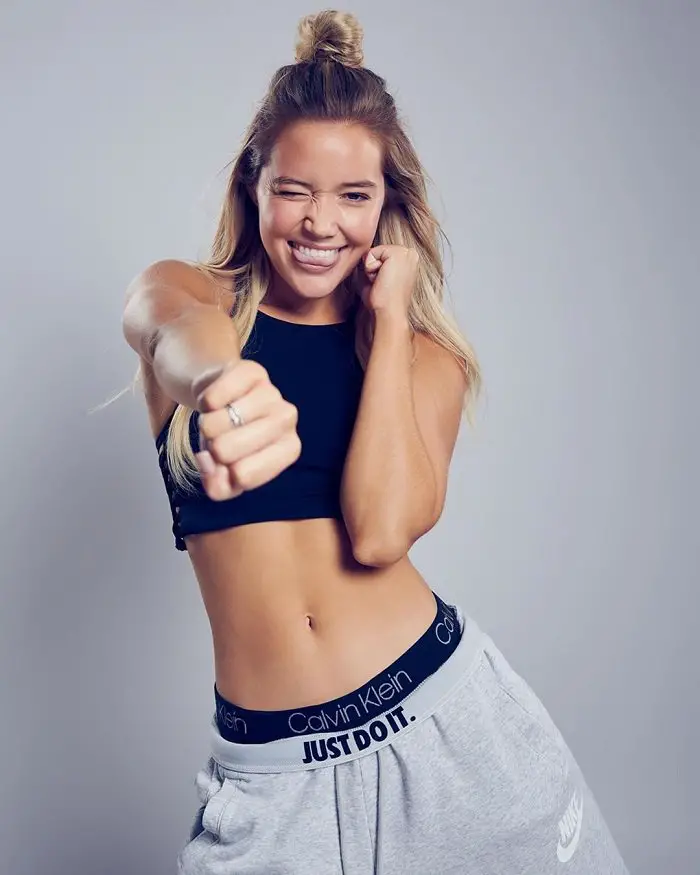 She's already endorsed Calvin Klein for a net worth of $200,000.
Photo Source: Wilhelmina Models
Olivia was already a model traveling around often, starting her Instagram page since 2016. But her rise to social media fame occurred in the fall of 2019. The Instagram following skyrocketed. But she started her TikTok account only in November 2019, waaaayyy after Charli D'Amelio [net worth: $4 million] & Addison rose to her level of fame. She does get fan messages all the time, "asking me about my workout routines", prompting her to post a lot of exercising videos.
Instagram
As an aspiring IG model, this is obviously her biggest platform. With over 606,000 followers and more than 100 posts on her Instagram page, Olivia Marie, Ponton potentially earns an estimated average of $2,400 for every post.
TikTok
Despite getting into the platform a little later, she's amassed quite a following on her page. With over 2.2 million followers and more than 530 posts on her TikTok page, olivia:) (@iamoliviaponton), she can earn about $1,800 from each of her posts through sponsorships.
Olivia's recently only started her Twitter account in March 2020 and still has over 36,000 followers already. However, she has not yet launched a YouTube channel. But she does regularly feature on her boyfriend's YouTube channel.
Keep tuning in to Celeb$fortune for more celebrity facts and net worth content. Check in to the Focus section for more updates.