Bella Poarch is the third most followed user on TikTok, with a staggering 58.4 million followers at the time of writing. And that's within just under a year of opening her account in the first place and exploding suddenly in mid-August, for better or for worse.
As the single video, syncing to M to the B, went on to set a record milestone as the most-liked clip of all time on TikTok, she had her troubles immediately the next month. However, it didn't hurt her rise in reputation as it was an inevitable conclusion to the not so uncommon fame.
Back in October 2020, Poarch's net worth was estimated to be $500,000, but there was the explicit claim that it was going to rise with her follower count, and it did. Going by the fact that Forbes' report of top TikTokers' yearly earnings made it abundantly clear how much one can earn from the video syncing platform, Poarch had it coming for herself too. She is one of the top users now.
Bella Poarch's Journey to Being the Third Most Followed User on TikTok
The wave of youngsters getting on the TikTok bandwagon occurred back in the spring of 2020, with lockdown requiring people to do something else for fun than being outside. Although, it is well-known TikTok's rise went side by side with Charli D'Amelio's meteoric rise to fame in 2019. Regardless, Poarch's move to the platform in April 2020 was a boon to her in many ways.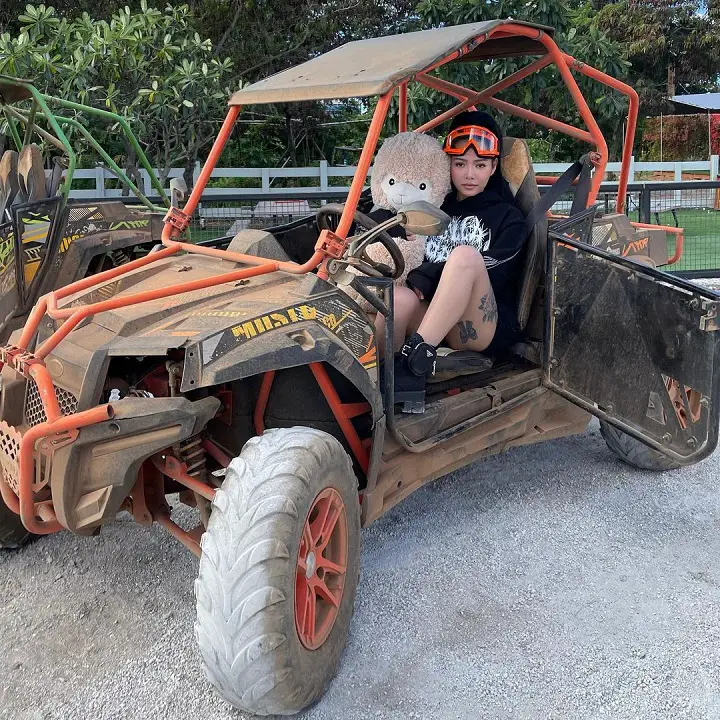 She doesn't drive much, she says.
Photo Source: Bella Poarch, Instagram
With her background, Poarch collected a significant number of followers, yet not so much in comparison to the current numbers. And until before her viral video in mid-August 2020, she had at least a million or so followers. By comparison, it's not much, but it stands to reason that it would be considered a lot for someone not even trying to be famous.
Also See: Details of James Charles' Net Worth, Career Earnings and House.
Either way, it's unclear how her M to the B video sync reached such a massive audience, but it would gradually and virally go on to be the most-liked video of all time, currently with over 47 million likes, and be watched over 580 million times, at the time of writing. That view-count is over half the total active users on the video-syncing platform.
Since then, her videos each constantly raked in over 100 million views every single time, and concurrently, the number of followers on her page kept rising at an unprecedented rate. Yes, more so than D'Amelio had for over a number of months to get to where she is, with over 100 million followers.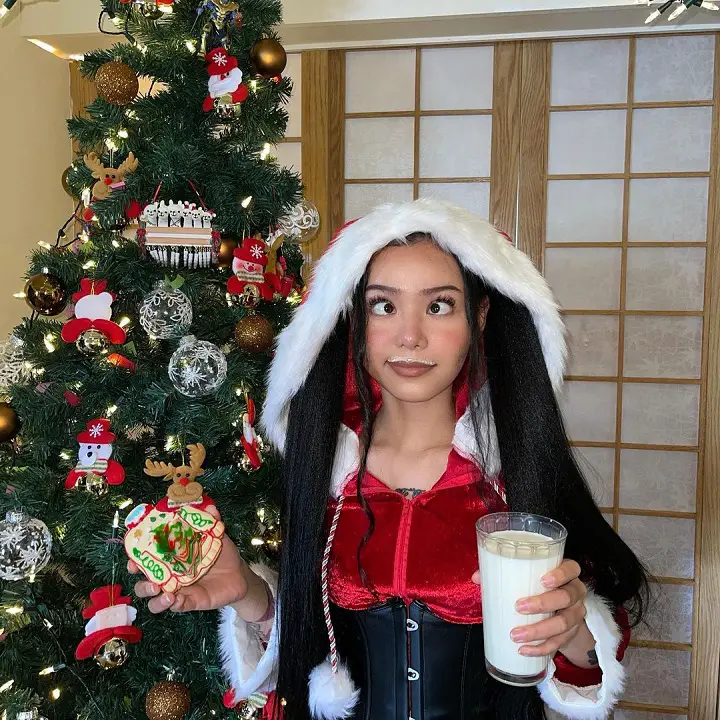 Poarch turned 24 in February 2021 and continues to use her signature look with those eyes.
Photo Source: Bella Poarch, Instagram
By mid-September 2020, following all the controversies, the Philippino-American had over 23 million followers, just a month after her viral video. By late October, it went over 39 million, constantly rising up. She was the 11th most-followed user back then. The rate of increase went down to saturate but it was clear she was inadvertently challenging the top users after surpassing Will Smith and former reigning TikTok queen Loren Gray.
She is now just behind the two most prominent figures on TikTok, Charli D'Amelio, with 109.6 million, and Addison Rae Easterling, with 77.7 million followers, at the moment. Of course, Poarch's 55.4 million is a lot farther off from the top two than from the ones with lower numbers than her. But whatever way you look at it, it's still quite impressive. Her view-count per video in recent weeks also watered down and is no more than 45 million views.
Bella Poarch Is a Millionaire With a Substantial Rise in Her Net Worth
In a single year, top TikTokers have earned millions from sponsorships and endorsement deals on TikTok alone, showcased by Forbes' report on the top seven highest earners, Addison Rae, Charli D'Amelio, Dixie D'Amelio, Loren Gray, Josh Richards, Michael Le, and Spencer Polanco Knight, in that order.
It all depends on how active the users are in terms of sponsorships. While Addison Rae seems to be the most active of all, it's not just sponsorships that the bills keep coming from. As mentioned last time, live streams are a major source of income for the influencers and not to mention deals from the music companies that own the rights to music from the musicians.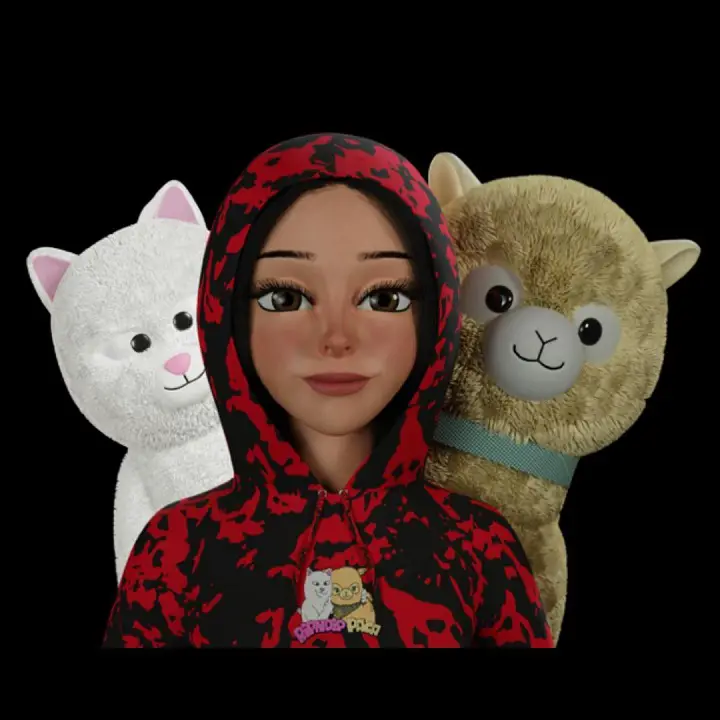 Poarch earns significantly from another source as well, merchandise.
Photo Source: Bella Poarch, Instagram
Regardless, she could charge up to $50,000 for each sponsorship deal for a post on a TikTok. On Instagram too, sponsored posts can earn her up to $27,000 per post. Collectively, Bella Poarch's net worth is estimated to be $1 million. Considering the app itself is moving forward to pay its users based on the number of followers and views in their videos, it can be even more generous, but we can't go too far with the assumptions.
Recommended: Net Worth of Julie Nolke, Who Went Viral for Her Pandemic Time Travel Video
Outside social media, her signature merchandise seems to be the goat plushies. She's also collaborated with the RIPNDIP clothing store for sponsorship as well. It's just a few of those deals mentioned before. Of course, she will continue to do what she does best and earns from it.
Stay tuned and connected to Celeb$fortune for more celebrity Net Worth content. Keep checking the Focus section for more updates.