Choosing weird names has become the new trend in social media but in the case of the influencer group, Elevator Boys, it was the fans who came up with this name. This Berlin-based group consisting of influencers Jacob Rott, Julien Brown, Bene Schulz, Tim Schaeker, and Luis Freitag, went viral on TikTok for their iconic elevator videos on this lip-sync app.
And, when it comes to popularity, Jacob Rott is one of the most renowned members of this group who has already collaborated with famous social media people like Brent Rivera, Lexi Rivera, Lexi Hensler, Andrew Davila, Nic Kaufmann, Benji Krol, and many more. Born on March 4, 2000, in Germany, Rott is also a keen traveler who has explored different countries like France, Spain, Thailand, New Zealand, and so on. Not much is known about his parents though, since they are barely mentioned in any of his posts.
Here's a Fact You Should Know About Elevator Boys.
Well, you might be surprised to know that the Elevator Boys' first viral video was not in the elevator but in the parking lot. However, it was their lip-sync videos on the elevator that ultimately made them successful on TikTok and all other social media platforms.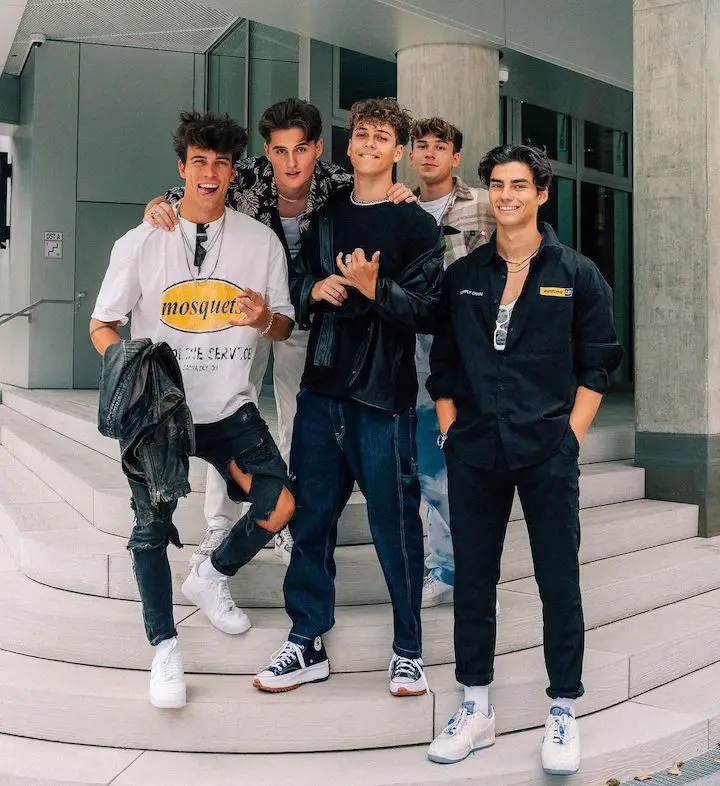 "It's like they live in the elevators."
Photo Source: Jacob Rott, Instagram
This German boy group comprises Jacob Rott, Julien Brown, Bene Schulz, Tim Schaeker, and Luis Freitag who all together live in a collaborative content house called Elevator Mansion. Apart from their POV, dance, and comedy skits, fans also love this new group as they are free of drama unlike the Hype House, and Sway House.
The Elevator Boys have managed to make millions of fans within a short period of time and are renowned all over the globe. Even supermodel Heidi Klum collaborated with them for TikTok videos which went viral over the internet with around 50 million views.
How Much Is The Net Worth Of Jacob Rott? Know About His Income Sources And His Modeling Career.
As per estimating sources, Jacob Rott possesses a net worth of around $400,000 as a social media influencer and model. His increasing popularity on social media has given him the chance to work with prominent brands like Calvin Klein, Peek & Cloppenburg Düsseldorf, Pandora ODDA Magazine, Versace, and so on.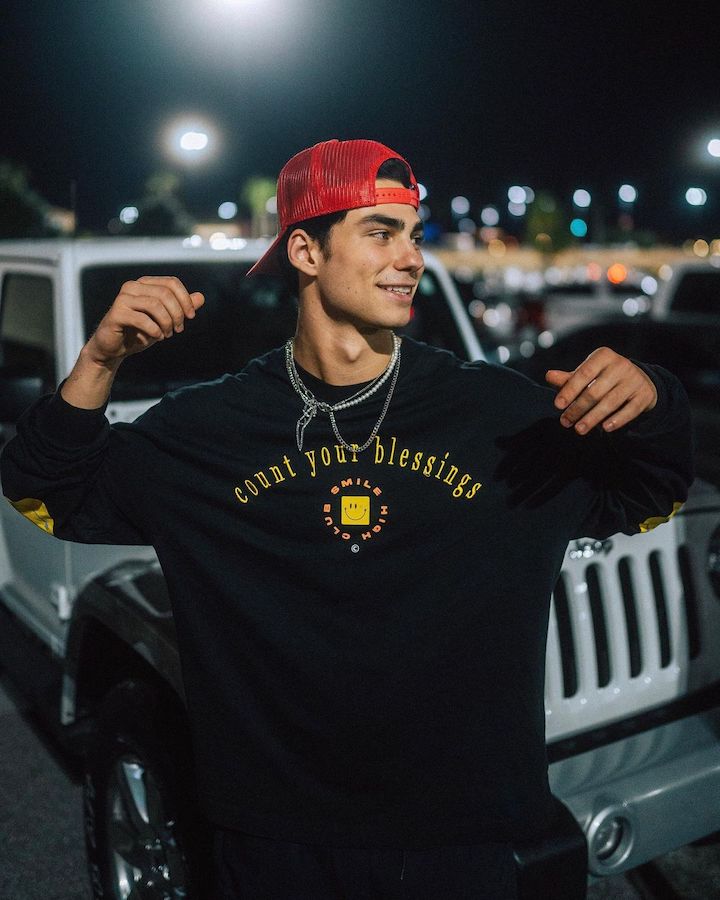 The numbers of every Elevator Boy are increasing at a tremendous rate, especially Rott's.
Photo Source: Jacob Rott, Instagram
Jacob has always been a person full of energy and exuberance and found the perfect outlet for his creativity on TikTok. He currently has over 10.5 million followers on his TikTok page, jacob rott (@jacob_rtt), from which he makes an average of $8,000 per sponsored post. And with their pace of virality, these numbers are but temporary.
Armed with a natural sense of humor and artistic sensibilities, he perfectly blends comedy and physical performance in his videos. Besides, he makes around $2,700 per post from his Instagram posts (@jacobrott) through brand endorsements and sponsorships.
Recommended: How Signa Mae Survived to Trauma of Brother's Suicide & Famed on Social Media.
Besides, Rott has also established himself as a professional model working on different gigs through East-West Models and Next Management. What's more, their collaborative TikTok account, (@elevatormansion) has over 2 million followers, and they make about $1,500 per post on average.
Is Jacob Rott Dating Aisha Mian? Fans Love His Chemistry with Lexi Hensler.
If you have been following Elevator Boys then you will certainly be aware of the fact that, apart from Julien Brown, who is dating Angelina, all the other members of this group are single. And Jacob Rott has even admitted that he is looking for his soul mate forever through social media.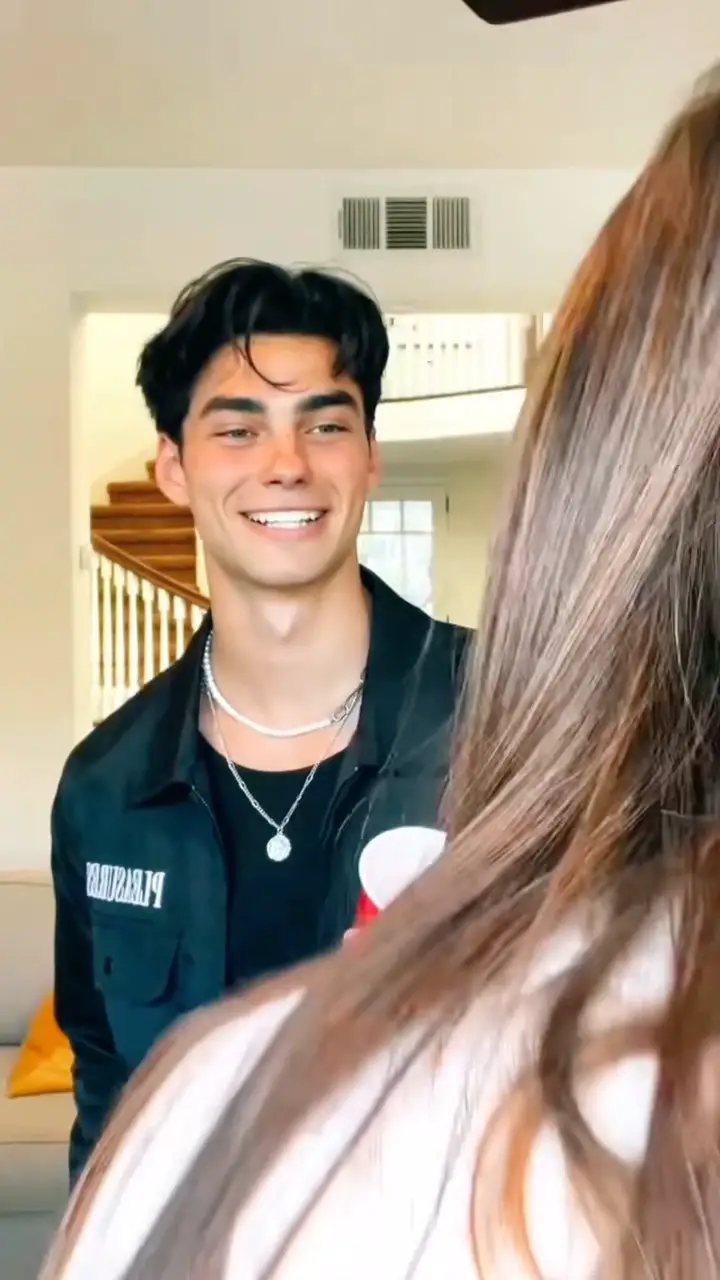 He hasn't found his 'The One' yet though.
Photo Source: Jacob Rott, Instagram
However, this does not stop the rumors of him dating Aisha Mian, one-half of the popular twin TikTok duo the MianTwins. The rumors of their fling started after they were spotted together numerous times on different occasions. Even though the rumored love birds have yet to disclose their relationship, we can't deny the amazing chemistry they have.
Well, Mian is not the only one who Jacob is rumored to be in a relationship with. Ever since his video with Brent Rivera's collaborative group AMP World came out, where he won a challenge with Lexi Hensler as his partner, fans have been coming up with different "ship names". And it didn't help when Rott admitted that Hensler fits his ideal type as she looks a little German as well. Of course, the ships go around for different pairs quite often with these collaborative groups, including many for Hensler as well.
Stay tuned and connected to Celeb$fortune for more content from the entertainment and social media industry.