This guy is the genius behind the Hype House. Chase Hudson brought up the idea of forming a group of TikTok artists together and grow up together in the fame world. He scouts the troops and recognizes talent when he sees one. Of course, Hype House is somewhat similar to what groups of YouTubers and Vine users have done in the past. But there's a certain element to it that's making soaring headlines in the social media world. And of course, some would consider it total poppycock.
Born on May 15, 2002 [age 18], in Stockton, California, to mom Tamora Hudson and dad Cole Hudson, Chase Hudson, who goes by his social media name Lilhuddy, has jumped on to every new social media platform possible. He's tried out Vine first and then moved on to Dubsmash, YouNow, Musical.ly, YouTube and currently TikTok. He's succeeded at all of them too, however fairly.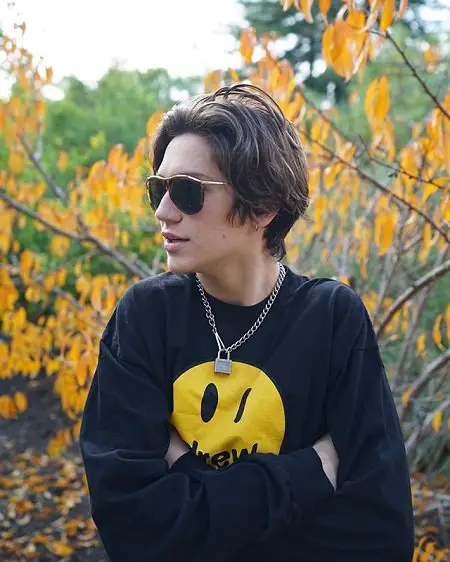 Chase Hudson, aka Lilhuddy, has been charming people all his life.
Photo Source: Chase Hudson, Instagram
Brothers to two sibling sisters, Marlena and Karissa, Hudson's popularity has helped his net worth quite well. But being the boyfriend of rising-at-lightning-fast-speed Charli D'Amelio [net worth: $4 million] also has its perks. It's only added more to his already established social media personality.
Chase Hudson Earned a 2020 Net Worth of $800,000 from His Social Media Endeavors
With millions of likes on each TikTok video, Chase Hudson collected a net worth of $800,000, as of February 2020. The sources for such wealth includes all the sponsorship money he gets out of each of his sponsored posts on Instagram, TikTok and YouTube. His income sources also include merchandise sales as well, having already worked with prominent fashion brands.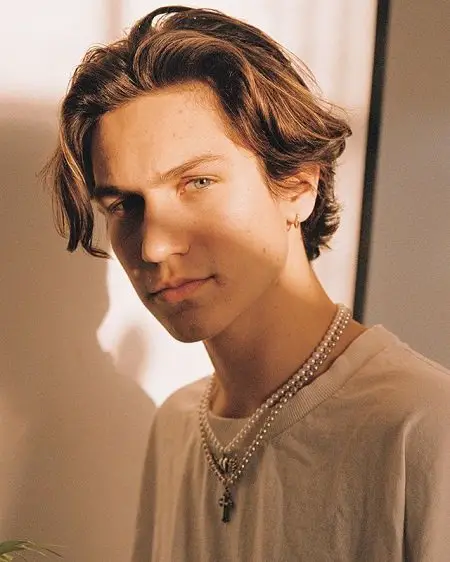 18-year-old Chase Hudson is worth $800,000.
Source: Chase Hudson, Instagram
During the foundation of Hype House, Hudson obviously helped put the money down to acquire the house. But he isn't in charge of managing the house. He just scouts potential TikTok talents out there to welcome them into the group. More later.
Social Media Earning and Endorsements
As mentioned before, he's succeeded in every social media platform that was trending at any given time. Despite not reaching the heights of Zach King [net worth: $3.5 million] in Vine or girlfriend Charli D'Amelio herself in TikTok, he's got the experience to keep the loyal followers to himself. Of course, the proof came when fans chased him at VidCon in July 2019.
And with each success, there are always brands coming to him to endorse their products, however subtly, in his posts. That's how social media helps these budding stars earn what they do. And it's often no that easy (don't think of D'Amelio here, she turned out to be one of the exceptions).
YouTube
It's not the first thing he started out with. He'd tried out Vine and then moved on to Dubsmash and Musical.ly. But creating a YouTube channel was when he really started to kick off.
The 18-year-old opened his self-titled YouTube channel, Chase Hudson, in 2018. His first video came on September 11, 2018, titled, "HUME LAKE WEEK 5 VLOG July 8-14", a type explained by the title itself. It's deleted now. He's uploaded only 14 videos so far, but his 684,000 subscribers have stayed for more of his content, which is variant.
For his subscriber-numbers, he gains about $6000 per each of his videos.
TikTok
It's not sure whether it's the platform itself or the person using the platform, but TikTok sure does seem to have that flair when it comes to bringing in followers for users. After a moderate success on YouTube, he started using the lip-syncing app after Muscial.ly was merged with TikTok. That's obvious as he was already charming people on Musical.ly.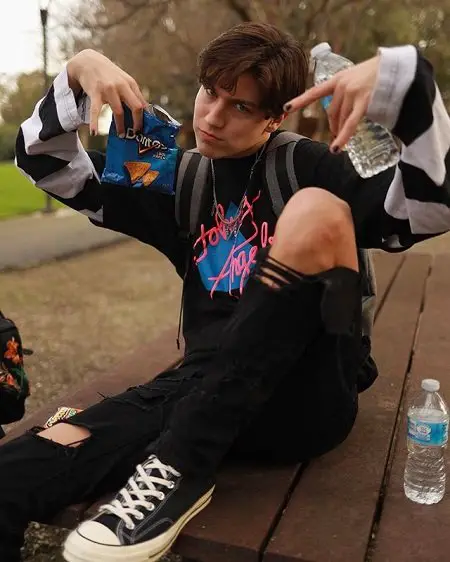 He's got a weird sense of aura that's hard to miss.
Photo Source: Chase Hudson, Instagram
Hudson's TikTok account, Chase Hudson (@lilhuddy), currently has over 13 million followers. After uploading over 5400 clips, despite having a very low engagement rate (less than 1%), he earns around an average of $10,500 for each post he sponsors a brand.
Each of his videos attracts millions of likes. And it's not just because he's dating the fast-rising D'Amelio and she features a lot in his clip. Even his solo performances rake in more likes than when he collaborated with girlfriend D'Amelio or others. And he's a big fan of Justin Bieber, while also syncing to One Direction, Shawn Mendes and Bazzi's music. You should probably know Kendra Ray and Dylan Huey were the first of the people he collaborated with on TikTok.
Instagram
Apart from YouTube, he was also establishing himself on Instagram as well. He started his account, Chase Hudson (@lilhuddy), sometime in mid-2018 and was adored for his resemblance to Cole Sprouse, or just his hairstyle. His first post came on June 16, 2018, as he was visiting the zoo. There was apparently someone with him, why the photographer of course, but we'll never know. We do know the comments have been flowing in on the post, even at the time of writing.
There was apparently a loved one at the zoo with him.
Source: Chase Hudson, Instagram
He's doing really well on the platform, in comparison to the ratio others are achieving on TikTok and Instagram. He has 4.9 million and posted 10o+ times, many of which include products from the brand he endorses. At his amount, he earns an average of around $13,000 from each of those sponsored posts.
Endorsements
Lilhuddy's been all around his social media handles except YouTube. His Twitter account, lilhuddy (@xlilhuddy), has attracted 528,000 followers. His Snapchat account is also named lilhuddy1.
In all his social media presence, there's one thing he wouldn't hesitate people to know about (aside from the thing with D'Amelio). He likes flashy objects. That much is clear from his YouTube videos. There are lots of jewelry and spectacles on him every time.
Most of them are usually from the brands that he endorses. He's worked with Lululemon Athletica. In his 10,000 DOLLAR Winter Clothing Haul video, he shared that he got one of his necklaces from a brand called Stolen Girlfriends Club. Is it weird?
Watch: Chase Hudson's Latest Clothing Haul of $10,000
The guy also likes to give away all his past clothes. For a price, of course. And no he's not ripping you off; he has to give them away cheaper. He thus adds some to his fortune after selling merchandise through Vivid Management. The merchandise includes T-shirts, hoodies, jewelry pieces like necklaces and bracelets, hats, shoes, pants and backpacks. He occasionally organizes clothing hauls (like the one above) and posts them on his social media pages.
'Hype House' is His Brainchild, and He's One of the E-Boys
The Hype House, a TikTok collaborative of 19 or so TikTok talents, was created in December 2019, when Hudson had the idea of something similar to what YouTube and Vine users did in the past. Although others have been named as co-founder, Hudson is the original genius, but the name was chosen when his House of Olympus name was overruled.
Hudson, a 21-year-old YouTube star, Thomas Petrou, and Petrou's former best-friend, Daisy Keech [net worth: $600,000], collected a group of rising TikTok stars and formed the group. They managed to bring in the likes of Charli D'Amelio (obviously), her sister Dixie D'Amelio [net worth: $700,000], Addison Rae [net worth: $3 million], Alex Warren [net worth: $700,000], Tayler Holder [net worth: $2 million] Avani Gregg [net worth: $2 million], Toni Lopez and so on.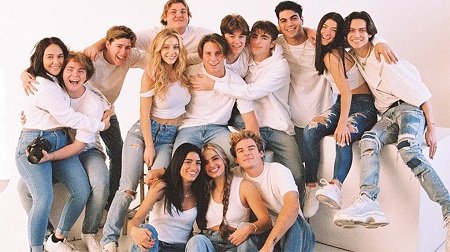 Hudson is still recruiting.
Source: Instagram
Four of the 19 members live in the Los Angeles house full-time — Warren, Petrou, Keech and Warren's girlfriend Kouvr Annon [net worth: $200,000]. Meanwhile, the others have a place to crash when they come to the city. But there are rules, and you can't party in the house. It's strictly for business purposes; TikTok business.
Despite being the founder, Hudson doesn't handle the running of the Hype house. As the oldest, Petrou manages schedules, handles the house issues and resolves the inevitable conflicts. But Hudson does do the most crucial thing — scout talents on the internet to join the House which he has a knack for. They can also have friends over, but no partying of course. They have to put out content every single day if they want to part of the TikTok house.
And when a male member has a girlfriend, that person has to avoid filming with some other girl alone, so as to not start rumors. A failsafe plan, of course. If Hudson wants to film with, say, Addison, Charli or some other person should be present in the video.
In addition, Hudson is also a part of the E-Boys movement. (Pretty sure, it means the Internet movement, or not.) He featured in a November 2019 video called 'I spent a day with the E-BOYS' uploaded by Anthony Padilla.
The Thing with "Girlfriend" Charli D'Amelio
Is it the thing you've been waiting for? Chase Hudson previously dated ex-girlfriends Mary Kate and Cynthia Parker. But when it came to D'Amelio, he was adamant on keeping it low-profile. They were posting intimate photos of themselves on Instagram and collaborating much often on TikTok but only assured they were very good friends, or Best Friends even.
"Best friends things," Charli wrote on this Insta post, but we all knew it wasn't just that.
Photo Source: Charli D'Amelio, Instagram
The talk about the two started in December 2019, during the time Hype House was formed, of course. Things started to get more intense in January as fans started shipping them. And to be honest, many were furious at them for still not making it official. People were not sure when Charli posted a photo of them in beach clothes hugging it out and Chase kissing her on her head.
Finally, on January 30, both of them posted photos together to confirm what we already knew. Of course, some people were still confused. But when Hudson wrote, "can't take my eyes off of you," and D'Amelio wrote, "baby :)," they were already unofficially official (or when they apparently kissed on New Year's countdown). Anyway, the girlfriend-boyfriend thing was settled for good when they celebrated Valentine's Day with a kiss in front of a princess castle in Disneyland.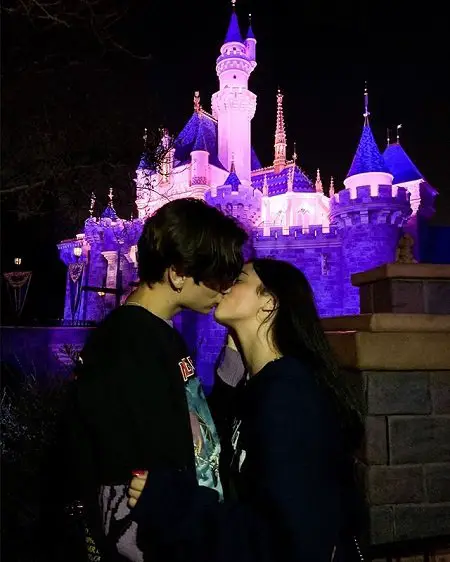 Everyone who ever shipped them was put to ease with a kiss.
Photo Source: Charli D'Amelio, Instagram
Calling her munchkin, Hudson shared only one photo of them of the event on Valentine's Day. All their photos were taken by Bryant. Of course, he's already received the stamp of approval from Charli's parents, Marc D'Amelio [net worth: $2 million] and Heidi D'Amelio [net worth: $500,000], as well.
Watch: Everything You Need to Know About Lilhuddy's Dating Story with Charli D'Amelio
An Update into their relationship: They've broken up! It was a complicated affair.
And don't forget, there are bound to be memes regarding these people, but they don't care.
Keep checking into Celeb$fortune for more celebrity Net Worth content. We attempt to give the best updates to you.