Sawyer Sharbino... What a name for a movie character. Still, real life and he's doing fine. Born in an actor family, you'd expect him to be involved in the same business, and he is. But these days, he's more involved in making YouTube videos since joining the crew of Piper Rockelle [net worth: $2.7 million] over a year ago. And he's been a constant member of the gang that has seen some drastic changes since the time he joined.
Rockelle's breakup from Gavin Magnus [net worth: $2 million] was a huge one, and with Sophie Fergi [net worth: $200,000] & Jentzen Ramirez [net worth: $1 million] seemed to have broken up (while his videos are still referenced in her Insta stories), questions are looming in over the resilience of the group. But the real question exists in who actually is in the squad.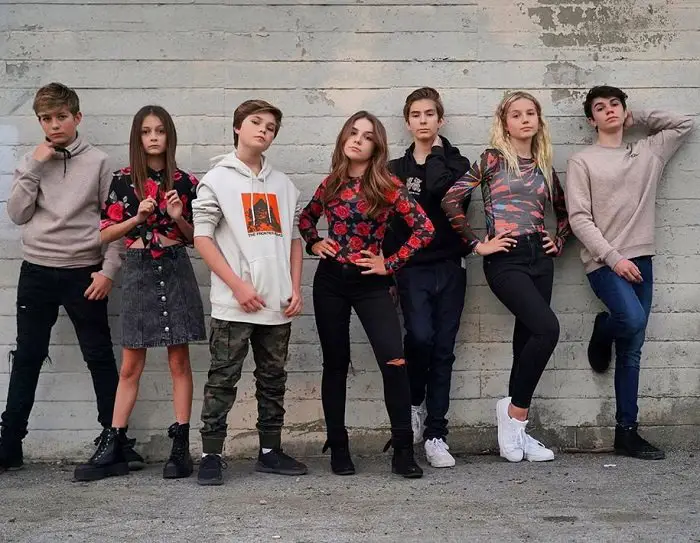 The only absentee here is Jenna Davis [net worth: $900,000].
Photo Source: Sawyer Sharbino Instagram
That'll take a while to settle though. Walker Bryant, Indi Star [net worth: $300,000] & Ramirez seems to have formed the squad of their own, despite Bryant & Rockelle vowing to remain close. As it stands, Rockelle's squad consists of herself, Fergi, Sharbino, her crush Lev Cameron [net worth: $600,000] and the oldest member Jenna Davis [net worth: $900,000].
Sawyer Sharbino's Background: Family Member Brighton Sharbino Is 'The Walking Dead' Star
With a birthdate on March 1, 2006 (age 14), Sawyer Sharbino comes from Texas, born to parents Ron Sharbino and Angela Sharbino. He is the youngest of three siblings, with older sisters Saxon Sharbino [net worth: $1.3 million] and Brighton Sharbino. All of the siblings are actors with the middle child being the more involved of the three. With some top-notch roles, Brighton featured in two seasons of the infamous The Walking Dead series.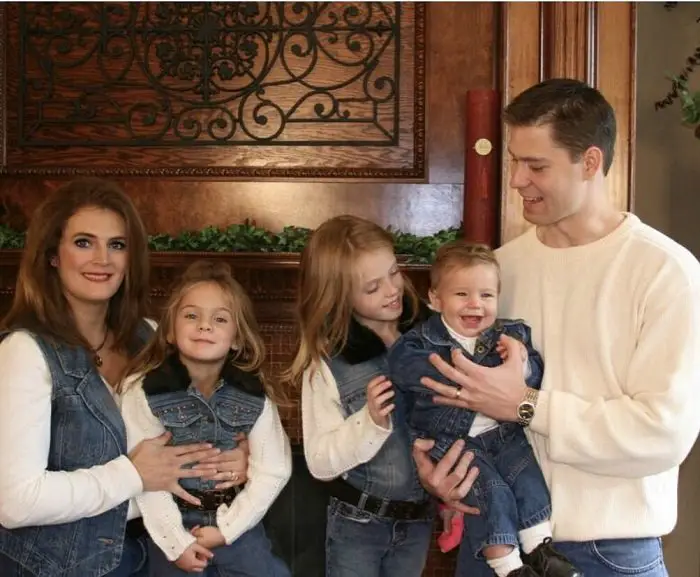 The Sharbino Family comes from Flower Mound, Texas.
Photo Source: Sawyer Sharbino Instagram
If you didn't know, Sawyer and his two sisters are/were homeschooled with Brighton also having confirmed it. But Sawyer, in particular, requested to be homeschooled after convincing his parents to let him do so, showing great promise to pursue his career as an actor, content creator and even a singer. In particular, he wants to be a social media influencer. He is represented by The Osbrink Agency and April Baker of Stagecoach.
A Child Actor Starting with 'Miracles from Heaven' alongside His Sister
When Sawyer Sharbino first started his YouTube channel, he was a game vlogger of sorts and transitioned to post just regular old vlogs until it turned into pranks. Yes, it seems Sawyer is the one in the squad to have first started a prank trend in the group. His first prank dates back to early 2017, way before he even met Piper and the squad members. He was getting thousands of views in his videos already.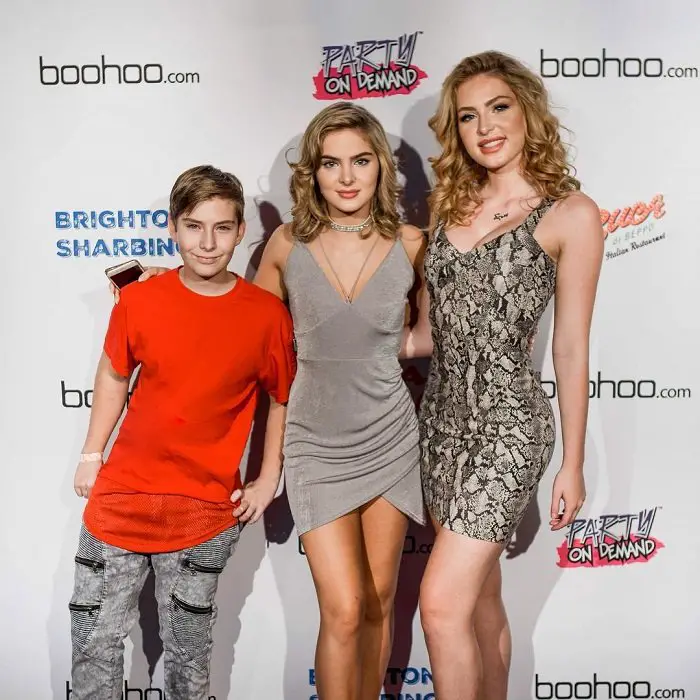 Sawyer's first role in a movie was uncredited.
Photo Source: Sawyer Sharbino Instagram
However, his sisters didn't start featuring in his videos until later, when he really got serious. By then, he was already featured in his first acting role in a major movie, Miracles from Heaven. Brighton was one of the stars in the movie, but Sawyer's role wasn't too prominent. He just made a cameo. Still, it was a significant addition to his résumé as he'd only been in short films like Disruption and Promesas in 2012, the latter also with his Brighton.
He later featured in one episode of a mini-series Angels from Hell in 2016 and then in iZombie in 2018. He featured in the pilot of ORFAM in 2019, and most recently, he featured in one episode each of Sisters and the Brat series Stage Fright in 2020. There was also a report by Broadway World about a short film coming in 2019, called Til' Sunrise, with Sawyer, Piper and Chase Keith [net worth: $300,000] starring in it. But it's unclear if it ever happened or if it was a theater production.
Sawyer's Relationship Status: Single with No Crush Right Now
Main Article: Timeline of Sawyer's Crushes & What Relationship He Has with the Girls in His Videos
As of May 2020, Sawyer Sharbino is single. He did have a crush on Corinne Joy and called her his girlfriend a couple of times before Corrine fading from his YouTube videos. It's unclear when they parted ways as he vaguely mentioned it in his videos in different timeframes. Sorinne was, in fact, over.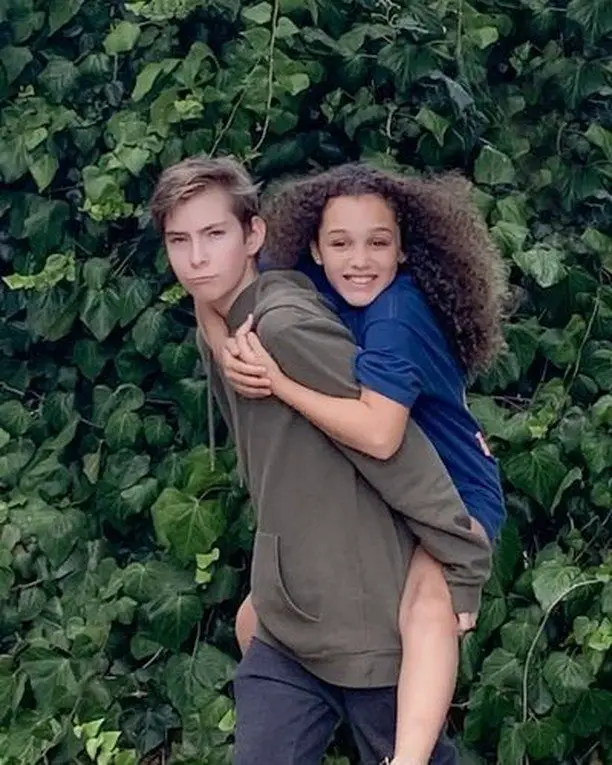 'Sorrine' was so real at one point.
Photo Source: Sawyer Sharbino Instagram
As part of a search for a new crush, he found Indi Star. He's never mentioned her as his girlfriend as in an interview video with Piper, when asked if Sindi (Sawyer+Indi) was real, the two stressed that despite the crush relationship still being real, they decided that "Best Friends" was the best place for them to be and not a step further.
Later, it was discovered that Indi and Walker had unknowingly fallen for each other via gaming and didn't know it was each other due to the fact that their identity was not open from their usernames. Walker had confronted Piper (who had a crush on him) in the same aforementioned video about a mysterious gamer girl. At the time, Walker himself didn't know it was Indi. They are pursuing their relationship as we speak.
It's okay if you feel sorry for Sawyer not getting a permanent crush of his own right now.
Photo Source: Sawyer Sharbino Instagram
In many of the videos, he has been linked a number of times to other squad members, including even Piper. But they seem to be a part of the pranks he pulls on his crushes at that time. Remember, a lot of people have left and entered the gang, but Sawyer is the only one featuring back Gavin Magnus in his videos, even after the Piper breakup, or Symonne Harrison, who seemed to have left Gavin's group even before featuring in Sawyer's videos. At present, Corrine is in Gavin's group, The GOAT Fam. Yeah, it's a lot to take in.
Sawyer Sharbino's Net Worth Sources Include Social Media Earnings, His Dream Job
Sawyer Sharbino controls a net worth of $300,000 as of May 2020 as a YouTuber, social media star and actor. His first priority has been to be a social media influencer and would want to shift focus only if it horribly fails. But it seems, his online fame has been quite alright for now.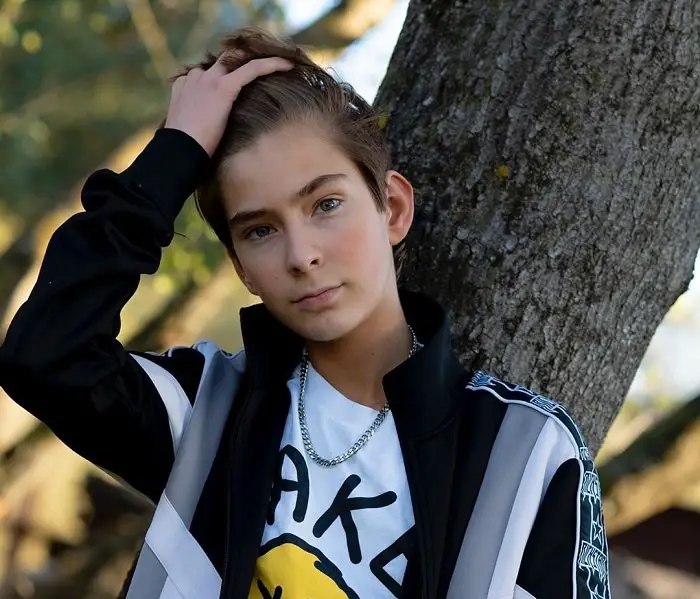 His net worth is subject to rising only.
Photo Source: Sawyer Sharbino Instagram
There's one thing you should really know about Sharbino. He's also embarked on the anti-bullying campaign and has a YouTube playlist set up that includes the videos he made for the campaigns. He's introduced the likes of Storm Reid, Lexi Jayde, Shiloh Nelson, Julian Clark, Paris Berelc and such in his videos to discuss the topic.
YouTube
Sawyer Sharbino first started his YouTube channel in April 2015 and posted videos of the games he played in the early days. It gradually turned to vlogs and pranks with time. He was best friends with Hayden Haas [net worth: $200,000] (a one-minute skit about a BFF introducing their crush in May 2018) before introducing Mani star, Piper in November 2018 & Sophie in December 2018.
Watch: Sawyer Sharbino's Second Video on YouTube
With over 410,000 subscribers and 130 videos in his YouTube channel, Sawyer Sharbino, he has the potential to earn around $200,000 every year in ad revenue. But the view count in his channel is not as impressive as it is in the other members' channel, but on his own, it is impressive. He already has over 26 million total views.
Instagram
Sawyer Sharbino's eponymous Instagram page has over 430,000 followers, and he's posted over 230 times. With such a following, he earns an average of around $1,700 per post from sponsorships & endorsements.
TikTok
In comparison, he's not that huge on TikTok but does have a following of 397,000 strong. He can squeeze a few hundred bucks per post from the platform through sponsorships.
Keep checking in to Celeb$fortune for more celebrity Net Worth content and regular updates on the Focus Section.